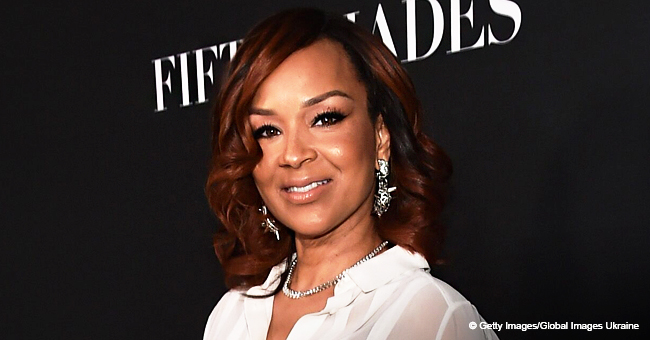 Lisaraye McCoy Performs Grandma's Duties Going Shopping with Little Granddaughter in Sweet Video
Actress and model LisaRaye McCoy, best known as Neesee James in "All of Us," took to Instagram to share a clip showing her and her granddaughter, Bella, shopping.
LisaRaye has only one daughter named Kai Marae Pace, born in 1989. On December 17, 2016, Kai welcomed to the world her first daughter, Bella Rae Jeune, and took to Instagram to make the big announcement.
The black-and-white post showed the baby's ID on the hospital as well as the girl's full name and her date of birth. In the caption, Kai wrote that her "princess" had made her entrance into the world and that she couldn't be happier.
THE CUTE VIDEO
All members of the family feel that happiness, and LisaRaye's video is proof of that. The actress uploaded a clip portraying Bella rocking pigtails while standing in front of several shopping bags.
LisaRaye approached her in a white ensemble and asked if she had bought all that, to what the girl jiggled in the most adorable way. Then, they picked up the bags – Bella was struggling with the big ones, though – and walked away.
For the caption, the actress wrote: "When everyday us your birthday. [Bella] shut the mall down," followed by the hashtags "grandbaby" and "just the two of us."
MORE POSTS OF THE GIRL
Even though the video melted people's hearts as they considered that Bella's reaction to shopping day was "priceless," it is not the first time that LisaRaye shares an adorable post of her granddaughter.
On December 17, 2016, Kai welcomed to the world her first daughter, Bella Rae Jeune.
Earlier this year, she uploaded a video and three photos to Instagram that kept in people's minds for a long time. The clip showed Bella singing and dancing in a swimming pool.
MATCHING SWIMSUITS
In the first photo, the actress appeared wearing a white swimsuit and a pink bandana posing next to the girl, who rocked the same swimsuit and an orange headpiece. For the rest of the pics, LisaRaye was getting ready to take a selfie with her phone while Bella was waiting for it next to her famous grandmother.
Luckily for all those who love seeing Bella on social media, the girl spends a lot of time with LisaRaye, which is one of the main reasons the actress posts so many photos of her, including one having a great time at a local farmer market.
Please fill in your e-mail so we can share with you our top stories!