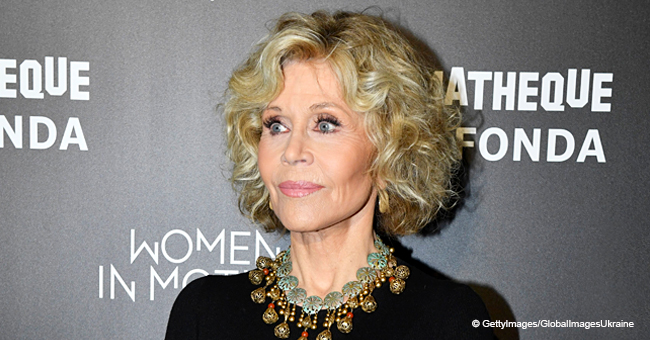 Jane Fonda Will Take to the Grave Her Deepest Regrets about the Infamous 'Hanoi Jane' Photo.
A single picture of the actress Jane Fonda with soldiers in Vietnam during the Vietnam War changed her entire life and career, and she shares how much she regrets it.
Jane Fonda is an American actress, writer, producer, political activist, fitness guru, and former fashion model. She has won a lot of awards for acting. Some of them are the two Academy Awards, British Academy of Film and Television Arts (BAFTA) Awards, four Golden Globe Awards, the AFI Life Achievement Award, and the Honorary Golden Lion.
During her youthful days on campus, she was pushing her movement to turn U.S. soldiers into pacifists.
"The Army builds a tolerance for violence,"
she shouted at the crowd.
"I find that intolerable."
She made this statement during the Vietnam war. She was one of the prominent public figures to stage an antiwar crusade. In May 1970 she was arrested along with other students as they tried to hand out antiwar leaflets to soldiers.
This particular incident did not dissuade her from her antiwar movement. Two years after her arrest, in July, Fonda accepted an invitation to visit Hanoi, capital of Vietnam.
America had been at war for years. She went to tour the country's dike system, which was rumored to have been intentionally bombed by American forces — something the U.S. government till this day forcefully denies.
During her two-week stay, Fonda concluded that America was unjustly attacking farmland and areas far flung from military targets. North Vietnamese press reported — and Fonda later confirmed that she made several radio announcements over the Voice of Vietnam radio to implore U.S. pilots to stop the bombings.
This incident and the series of actions she took haunted her then and is still haunting her now.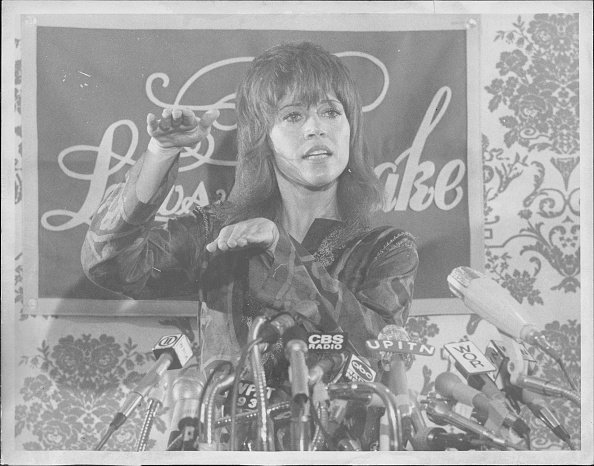 Jane Fonda | Photo: Getty Images
Critics keep bringing up the pictures she took with the soldiers on an anti-aircraft gun during the 1972 trip to North Vietnam. Her visit to North Vietnam during the Vietnam War was how she got the name "Hanoi Jane"
This picture altered how people viewed her; she automatically transformed from an actress to an activist.
HBO recently did a documentary called "Jane Fonda in Five Acts," it was about her life, her fallout from the Hollywood. In this documentary, Jane apologized for insulting the men and women who fought in Vietnam.
"It hurts me, and it will go to my grave that I made a huge, huge mistake that made a lot of people think I was against the soldiers,"
She said at a personal speaking engagement.
That single visit to Vietnam has forever changed veterans' opinions about her. Some Americans support her and argue that she did nothing wrong but help to end the war.
Please fill in your e-mail so we can share with you our top stories!