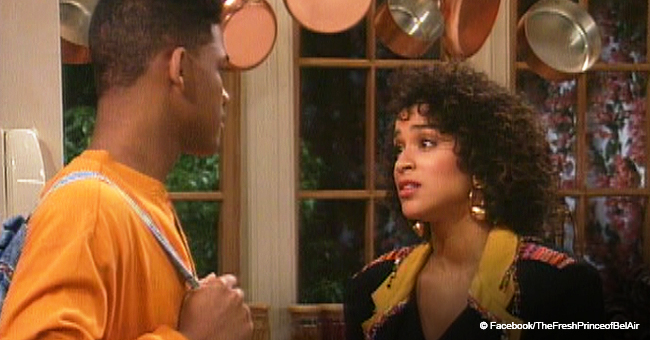 Remember Hillary on 'Fresh Prince of Bel-Air'? She Has 2 Kids & Her Interracial Marriage Works
Karyn Parsons, better known for her '90s role as Hillary Banks on "The Fresh Prince of Bel-Air," is now a mother of two talented biracial kids, a book author and the CEO of her own non-profit company.
She's been married to a white man for more than a decade, and they keep going strong. Parsons is mostly remembered for sharing the screen with Will Smith, Alfonso Ribeiro, James Avery, and Tatyana Ali on the successful sitcom "The Fresh Prince of Bel-Air."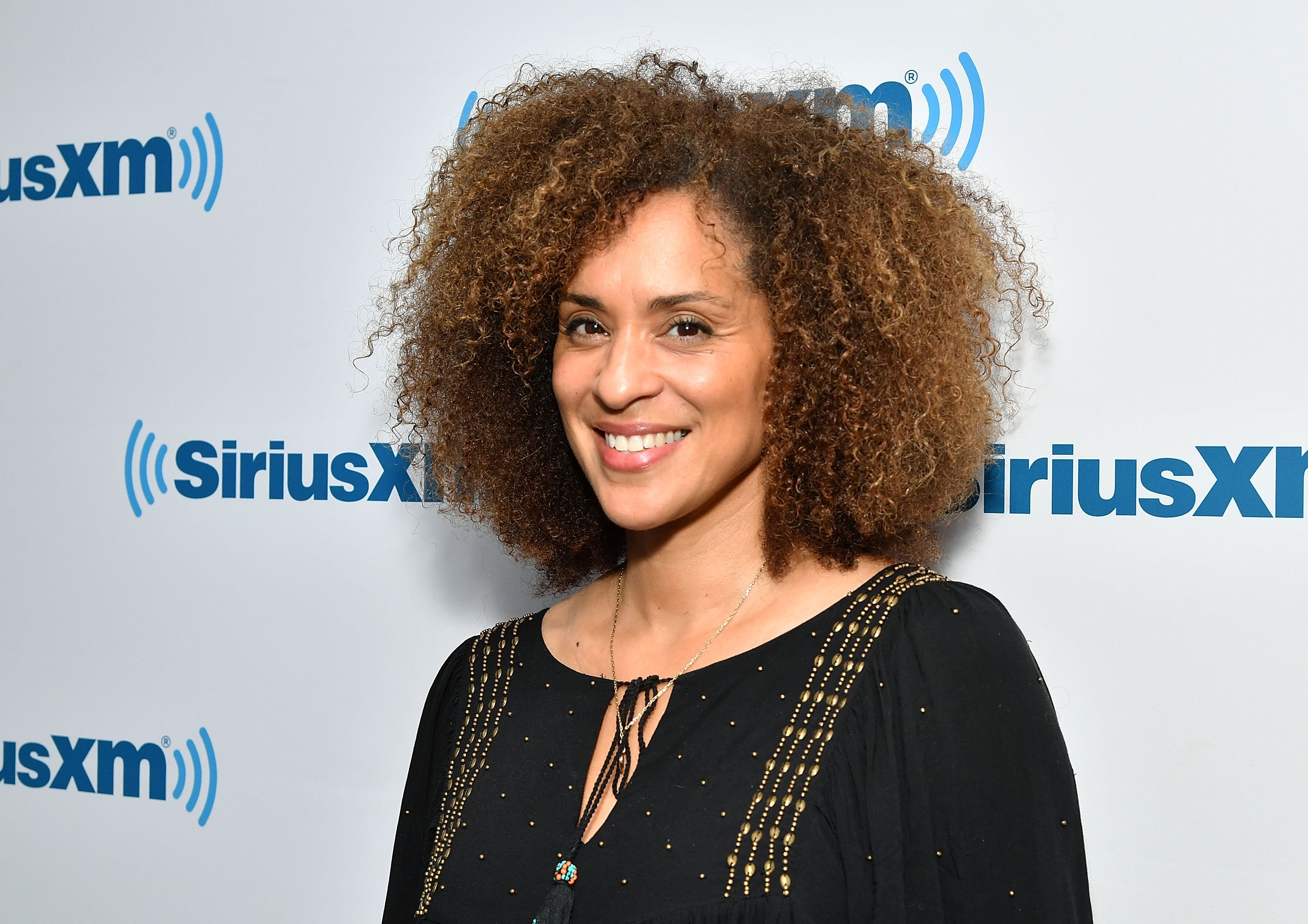 Actress Karyn Parsons visits SiriusXM Studios on June 1, 2017. | Source: GettyImages/Global Images of Ukraine
Karyn Parsons' relationships
However, she also took small roles in other series after the show ended, and went on to write and produce animated films through her non-profit, Sweet Blackberry.
The actress has been married twice. First to "The Young & The Restless" actor Randy Brooks, a relationship that lasted three years before ending in divorce in 1990. Then, Karyn focused on her career for a while until she tied the knot in 2003 with film director and screenwriter Alexandre Rockwell.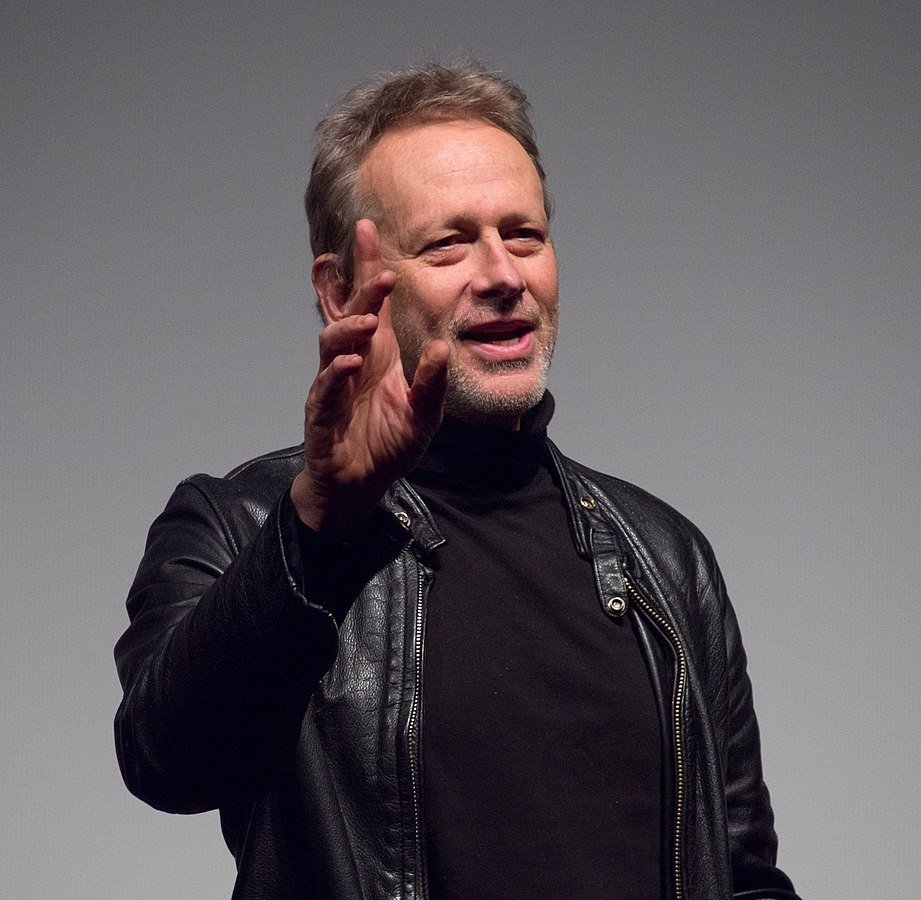 Alexandre Rockwell during the In the Soup (1992) panel at the 2018 Tribeca Film Festival. | Source: Wikimedia Commons Images
Her talented children
The couple has two kids: Lana, born in 2003, and Nico, born in 2007.
Both kids are now following their parents' footsteps, and worked together in a short film directed by their father, titled "Little Feet." On top of that, Lana also made appearances on "Pete Smalls is Dead," and "That is Circling All Round the Sun."
The black and white indie film won the Special Jury Prize at the Mar del Plata International Film Festival in 2013, and Lana got the chance to promote it in several film festivals around the world alongside her father.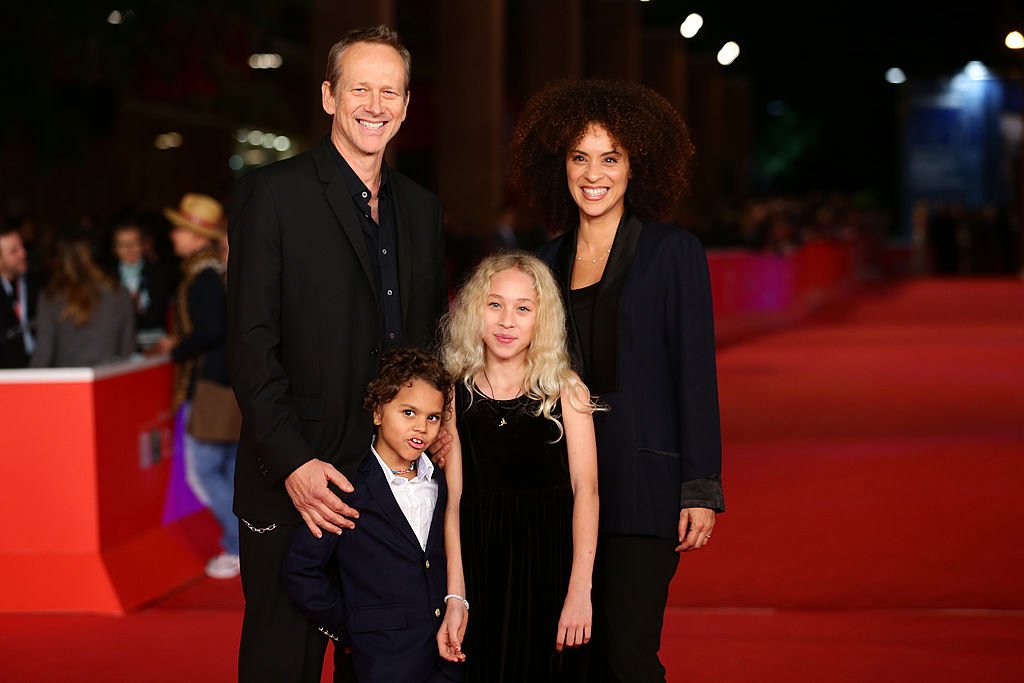 Alexandre Rockwell, Karyn Parsons and their kids attend the 8th Rome Film Festival on November, 2013. | Source: GettyImages
The siblings look like opposites
Lana and Nico look like opposites. She is white, blonde and has blue eyes while the boy has rich caramel skin and dark hair and eyes.
This difference, Karyn has explained, has affected Lana's motivation to speak up on behalf of the black community. Because even though she feels part of it, the fact that she doesn't look like it makes people not take her seriously.
Lana's motivation on the Black community
Parsons explained in an interview with Vlad TV.
"My daughter doesn't look black, and I think it frustrates her. Because she wants to have a voice about things, but she feels like she's not going be listened to or she's not being listened to when she tries to speak because people see something that doesn't look like what they expect,"
And added:
"It's been a challenge for her because she's a little activist. She's very impassionate about a lot of things; she's got strong opinions. She's a marcher. She has very little power as a young person, but she finds it where she can. But I think when she tries to speak up, she feels like people would not take her seriously as a black person speaking."
Karyn Parsons' grew up in a biracial family
Parsons also grew up in a biracial family. Her father is White, and her mother is Black. And while she says her parents recall her upbringing differently and according to their individual experience with race, she always struggled with not being black or white enough.
Now, she's been married for almost two decades with a White man too and their marriage seems to work just fine as they keep getting stronger through the years by keeping most of their personal lives out of the spotlight.
"It's very interesting how we feel about each other in terms of race," she told Essence magazine a few years ago.
"When I'm around Black or White people, I'm always in the middle. Especially when I am around Black people; they will really tell how they feel about White people regardless of the fact that I'm also White and have White relatives. It's very interesting and can be really hard."
Karyn's work in Sweet Blackberry
Now, Parsons is working to bring little-known stories of African American history to children.
As of 2019, Sweet Blackberry has produced four illustrated short stories; "The Journey of Henry 'Box' Brown," "Garrett's Gift," "Dancing in the Light: The Janet Collins Story," and "The Bessie Coleman Story," which were all respectively narrated by Alfre Woodard, Queen Latifah, Chris Rock, and Lawrence Fishburne.
About her experience with the non-profit, Karyn told Forbes:
"It's important to shed light on people that we don't hear about; there are so many stories that are so inspiring and offer so much to all children. For children of color, they offer something really great and fortifying. We don't have enough of that."
Karyn's most recent project is a book. "How High The Moon" is historical fiction about a girl growing up in the South during the historical Jim Crow era. The "Major Payne" star revealed that her debut novel was inspired by her mother's experiences growing up in the South.
Please fill in your e-mail so we can share with you our top stories!