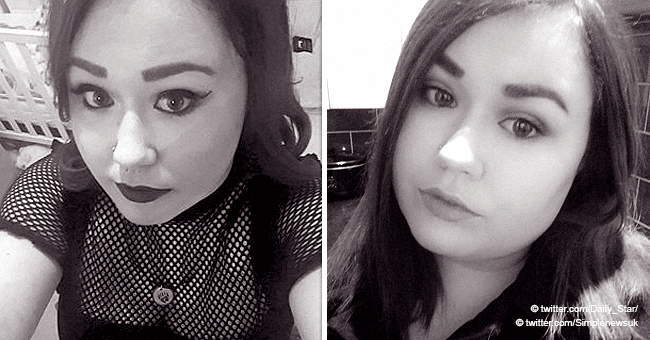 Young Mom of 3-Year-Old Daughter Chokes to Death While Performing a Party Trick
Bethan Gaskin died at the age of 24 after an innocent party game resulted in her having a cardiac arrest.
Bethan, who had a 3-year-old daughter, choked on melted chocolate and jelly while cramming Jaffa Cakes into her mouth during a girls' night out on February 22, as reported by Rutland and Stamford Mercury.
"In my heart I knew we had lost her before they put her into the ambulance. Too much time was passing."
Melted chocolate and jelly blocked her airways, causing a cardiac arrest that led to her death at Peterborough City Hospital.
Her mother, Michele, said she never thought that the innocent party game would kill her daughter.
"She was like a little hamster with her cheeks bulging," she recalled. "She danced off to the toilet to get rid of them and it was only a while later that we realized she had been gone a long time."
TOO MUCH TIME HAD PASSED
A friend later found the young mother slumped on the floor. An ambulance was called.
"In my heart I knew we had lost her before they put her into the ambulance. Too much time was passing," Michele said.
After being in the hospital for five days, Bethan passed on, with her family gathered at her bedside.
"She looked perfect and so beautiful. It was just like she was sleeping," Michelle said.
Bethan said her daughter's death shows just how dangerous a simple party trick can be.
"So many people have said they play a similar game with marshmallows. Even my 90-year-old aunt said she does it with Maltesers. This just shows how fragile we are," she said.
ANOTHER TRAGIC PARTY STORY
This tragic story calls to mind another unfortunate incident that happened during the birthday party of a 3-year-old girl in Idaho.
The girl died after being stabbed, along with about eight other people, at her birthday party.
The girl was celebrating her birthday in Boise on Saturday, June 30, when a man who had recently been ejected from the apartment complex returned and came upon the toddler's outdoor party just a few doors down from where he had been staying.
Please fill in your e-mail so we can share with you our top stories!