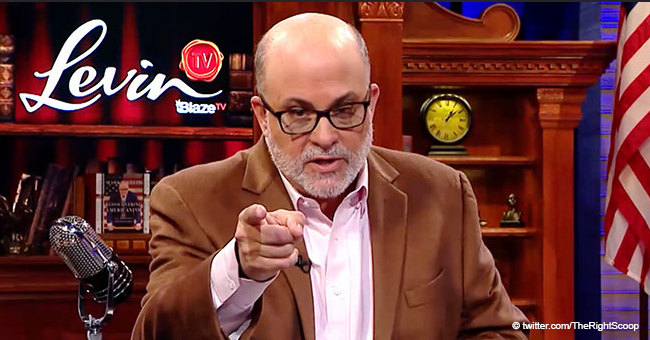 Fox News Host Mark Levin Called Robert Mueller a 'Coward' and Expressed His Disrespect

In response to the findings of the Mueller report, an infuriated Fox News host, Mark Levin emphatically stated, "I do not respect this prosecutor at all."
Talk radio and Fox News host, Mark Levin slammed special counsel Robert Mueller recently. The counselman failed to reach a conclusion on whether President Donald Trump obstructed justice.
Levin has been a Trump critic since his 2016 campaign but later became a staunch supporter. He took little comfort in the fact that the report cleared Trump and his campaign of collusion with Russia.
Instead, he pointed a finger at Mueller. He believes Mueller should have done more to solve the obstruction issue as well.
The host was so irate he went as far as calling Mueller a "coward" for not doing so. He felt Mueller had opted for an easy way out of the investigation.
"Not only was it a cop-out, I think he was a coward," said Levin. "He didn't have a case."
He went on to criticize Mueller for not subpoenaing the president nor taking him to court. Levin insisted it is a sign that Mueller did not have probable cause.
"I do not respect this prosecutor at all," he said. "It took him two years to tell us there was no collusion?"
Levin claims Mueller should have ended the investigation last year. He believes the prosecutor should have held a press conference announcing no collusion regardless of his appointment orders which required him to file a confidential report with the attorney general.
The results of the report were revealed in a letter to leaders of the House and Senate judiciary committees. It summarized Mueller's principal conclusions. Attorney General William Barr said Mueller did not find evidence of criminal collusion between Trump's campaign and Russia.
Barr went on to add that he and Deputy Attorney General Rod Rosenstein determined there was not sufficient evidence to bring charge Trump with obstruction of justice.
After the release of the report, President Donald Trump also released a statement on Twitter reacting to the news. He tweeted:
"No matter your ideologies or your loyalties, this is a good day for America. No American conspired to cooperate with Russia in its efforts to interfere with the 2016 election, according to Robert Mueller, and that is good."
Please fill in your e-mail so we can share with you our top stories!