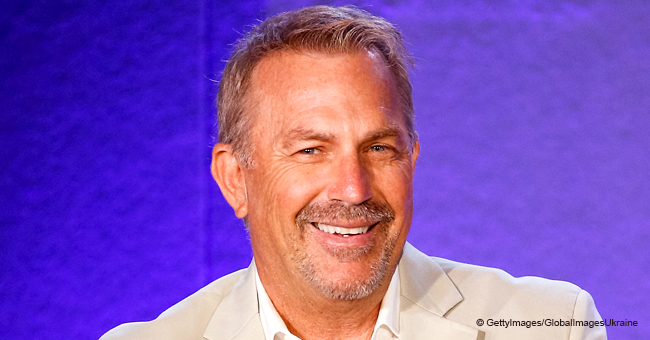 Kevin Costner Is a Proud Father of 7 Beautiful Kids - Meet All of Them
Award-winning actor and director Kevin Costner has had a stellar career, and his family life as a father of seven is equally blessed.
Costner has seven beautiful kids. With his college sweetheart and wife of sixteen years, Cindy Silva, he had Annie, Lily, and Joe. After the couple divorced, Costner had a relationship with Bridget Rooney that bore a son, Liam. He had three more kids with wife Christine Baumgartner, Cayden, Hayes, and Grace.
His life's treasures are his children, and he finds joy in celebrating their accomplishments, and meaning in raising them right.
He shared his anxiety about becoming a father again in 2007, a much older one this time saying,
"My fundamental fear is that my new baby, someone else will raise him, meaning that my life will end prematurely. I won't get to coach him in what I think it is to be a man. I'd like to be the person that tells him about life."
And he meant every word because after Cayden was born, the actor took a four-year break from Hollywood to be a present parent in his children's lives.
He was at first apprehensive about starting a new family again with Christine, who is almost twenty years younger than him. But the actor proved that family was the center and foundation of his life by settling down in a new home on a ten-acre ranch in Santa Barbara, keeping a simple and low-key lifestyle.
He says,
"I've been very lucky with the movies, but I think essentially I'm a blue-collar kind of guy. I worked on commercial fishing boats and always thought that's what I'd do, but I've had enormous good luck. I have too much. I have the health of my children; I've had worldwide fame; I have a lot. When I travel the world, I see that people have very little, and I don't need everything I have."
Work is still steady for the patriarch who also plays one in his role as John Dutton in the TV drama series "Yellowstone".
The show's director Taylor Sheridan talked about how nobody else came to mind when it came to selecting the perfect John Dutton. He felt Costner's characters in movies like "Wyatt Earp", "The Untouchables", and "Dances With Wolves" were significant influences for the genre saying,
"We were entering an era where the Western had sort of died...and 'Dances with Wolves' relaunched the genre, and reinvented it to a degree."
Please fill in your e-mail so we can share with you our top stories!