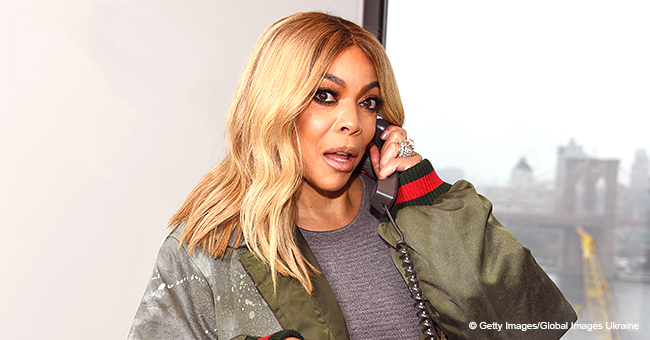 She Would Stay out All Night,' Wendy Williams' Ex-Husband Claims She Cheated with a Married Man
Amidst reports that Wendy Williams' husband, Kevin Hunter, is cheating on her and recently welcomed a child with his mistress, the talk show host's ex-husband Bert Girigorie, is now accusing her of infidelity during their short-lived marriage.
It's not exactly been the best year for 54-year-old Williams. From a two-month break reportedly due to medical reasons to allegations of Hunter fathering a love-child to reports of an alcoholic relapse, the TV diva has been in the news for all the wrong reasons.
Now, her ex-husband, Girigorie, is claiming that Williams was no saint herself during their marriage of one year. In an exclusive interview with Radar Online, Girigorie said he realized after their divorce that Williams had been untrue to their relationship from the very beginning.
"After we broke up people started calling me up and telling me different things. At that point it didn't matter," said the ex. "Several people came to me with stories about her being with other people."
AFFAIR WITH A MARRIED MAN
He added:
"She would stay out all night and come home about 10 or 11 o'clock in the morning and was like 'Oh?' and she didn't offer any explanation, and that pissed me off. I just let it go. I do not wish her any ill will. I hope that she is able to find some peace of mind."
Girigorie refused to identify a married man that Williams was having an affair with, but he did admit that the said man was in "entertainment and media."
DRUGS PLAYED A PART
Williams and Girigorie met at a radio station in New York, according to the outlet, and after dating for two years, they tied the knot in 1994.
The marriage ended in divorce a year later, and Girigorie claims her drug-induced "bizarre behavior" played a huge role in the separation.
He claims Williams started acting weird right from their wedding day and that his attempts at salvaging their union led to "a big blowout, and the relationship became very strained."
NEW MARRIAGE TROUBLES
Williams tied the knot with Hunter in 1997, two years after parting ways with Girigorie but it seems the current marriage is also on the rocks and at the verge of unraveling if latest reports are anything to go by.
In her 2001 memoir, "Wendy's Got The Heat," the Emmy award-nominee revealed that Hunter cheated on her one month after their son, Kevin Jr., was born in 2000 and it looks like the TV producer, who is also Williams' manager, has not changed his ways.
LOVE-CHILD ALLEGATIONS
When Williams went on an extended hiatus from her show earlier this month, several outlets claimed it wasn't due to complications from Graves' disease as she admitted, but that it had something to do with her husband's alleged longtime mistress, Sharina Hudson, getting pregnant.
Williams returned to her show last month and debunked the speculations, insisting that she and her husband are doing fine, but less than three weeks later, Hudson reportedly welcomed a daughter with the TV host's husband.
WENDY'S ALLEGED DOWNWARD SPIRAL
Following the development, Williams was spotted without her wedding ring on Monday, March 25, and the same day was reportedly rushed to the hospital after apparently suffering an alcoholic relapse said to be triggered by the childbirth news.
A week before the hospitalization, she confessed on her eponymous show that she'd been living at a sober house where she works with a 24-hour sober coach to overcome her alcohol and drug addictions.
WENDY'S REACTION
Despite these disturbing reports, Williams continues to put on a united front with her husband and carry on with her daytime show like nothing is wrong.
The mom-of-one is yet to address the mounting speculations, but after announcing last Tuesday that her show would be going on a "planned break," it's easy to conclude she's taking time off to straighten out her personal life.
Please fill in your e-mail so we can share with you our top stories!