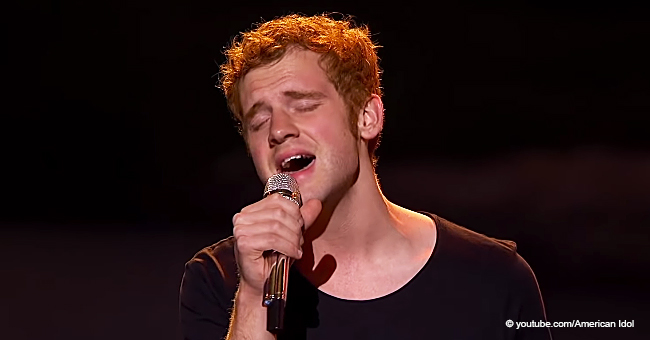 'American Idol' Contestant Reduced to Tears as He Reveals Parents Haven't Accepted That He's Gay
Jeremiah Lloyd Harmon's latest heart-wrenching performance on "American Idol" was meant to be dedicated to his parents, but they still haven't come around to the fact that their son is gay.
On Sunday, Harmon sang his version of Fleetwood Mac's "Landslide." Co-judge Lionel Richie described it as "genuine" as the emotions from Harmon were clearly felt through his amazing voice.
Hailing from Catonsville, Maryland, Harmon was a janitor at his church before he quit his job and moved out from his parent's house. This is the third stage of the competition and Harmon is happy to be in Hollywood for more reasons than one. His performance is found below.
Before his performance, the 26-year-old explained that he's been going through a tough time with his parents. Their refusal to accept him as gay is what led to him quitting his job and leaving their house.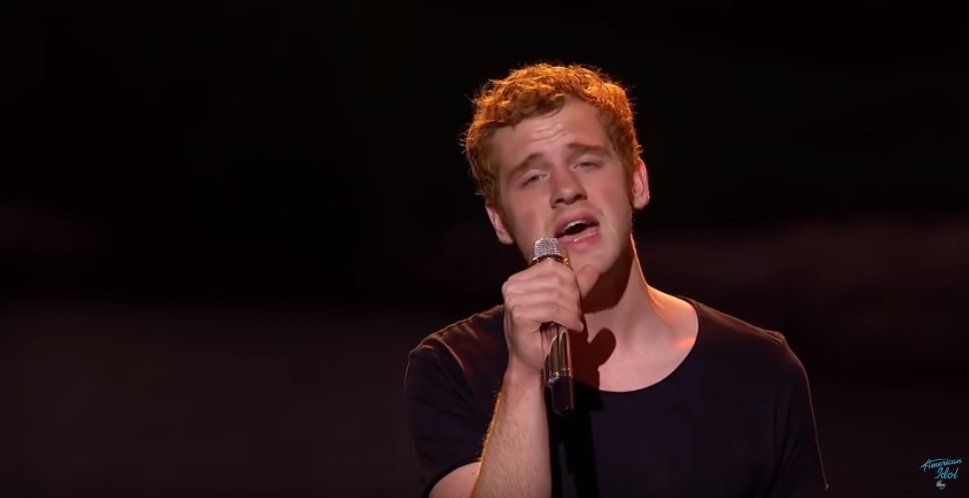 Jeremiah Lloyd Harmon performing on "American Idol" in March 2019 | Photo: YouTube/ American Idol
Yet he said:
"I felt like it was the healthiest thing for me to do. Being a part of this show has been good for me in one way, but it has also been a big challenge for me. I'm just being very public about my story and it's causing a lot of change in my life right now."
Harmon's song selection was part of his way of overcoming the challenge he faces with his parents. His father is actually a pastor. Harmon said that after a "tough conversation" with his loved ones, he "went to bed that night and listened to that song and really connected to it."
Despite their attitude towards his sexuality, Harmon told the cameras:
"I want my parents to know that I love them no matter what and that I'm sorry for disappointing them and not turning out to be everything that they dreamed of."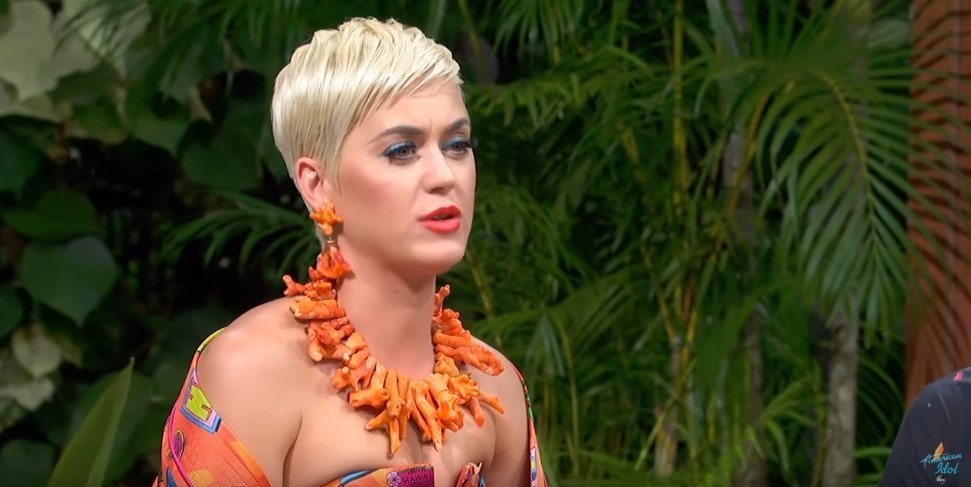 Katy Perry on "American Idol" in March 2019 | Photo: YouTube/ American Idol
He insisted that he just needs to keep telling himself, "I can do this," not just for himself, but for those who have "been outcast by their loves ones." Judge Katy Perry could relate to his plight.
The singer, who was also the child of a pastor, told Harmon:
"I don't know about you, but for me, I was always being watched. Then I started to find my true voice. Can you imagine when my first single was "I Kissed a Girl" and my parents, how they reacted? It was difficult for me because I felt very alone in what is supposed to be a very exciting time in my life."
Giving some words of reassurance, Perry shared that her parents had finally come around to agree to disagree. She reminded Harmon: "I see you and I love you and I accept you and I'm so proud of you."
For now, Harmon has his boyfriend John who is also a musician. He traveled to Hollywood to support Harmon on his journey. He was there last week when the singer took the stage to perform Roberta Flack's "The First Time I Ever Saw Your Face."
After encouraging feedback from Richie and Luke Bryan, Perry informed Harmon that he had made it into the Top 20 for the show. We wish the contestant the best of luck for future rounds.
Meanwhile, another gay contestant on the talent competition, "The Voice," was met with backlash when she tried to attack her coach after being eliminated.
Kelly Clarkson was the coach to Molly Stevens in March 2018. Before the latter departed from the show, Clarkson compared Stevens to two gay musicians, Melissa Etheridge and the Indigo Girls, as well as Patty Griffin.
Stevens took issue with the comparison and sent out a tweet calling Clarkson "small-minded," saying she was discriminating against gay people with a "labeling trap." Yet Stevens was sorely mistaken.
Clarkson responded by clarifying that she had compared the raspiness of Stevens' voice to the gay artists, and it had nothing to do with their sexuality.
She wrote:
"I compared Molly to Melissa Etheridge, Patty Griffin (a name that was left out conveniently), & the Indigo Girls purely because of the rasp in her voice & that she's an amazing storyteller."
Many members of the gay community also came to Clarkson's defense, pointing to her work in the gay community for support. They demanded an apology from Stevens who obliged after deleting her original tweet.
Please fill in your e-mail so we can share with you our top stories!