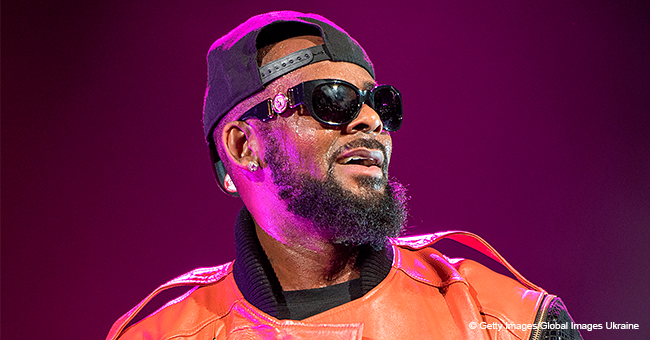 R. Kelly's Transgender Child Jaah Kelly to Release New Music after Dissing Disgraced Father

R. Kelly's transgender child Jaah Kelly is trying to make a name for herself amid her dad's sexual assault allegations, and people are excited for the music she has to offer.
Jaah has been sharing bits and pieces of her progress as a musician on social media, and her fans are excited for the new music she's about to release amid her dad's criminal cases.
A diss track for R. Kelly
While she is R. Kelly's child, she's revealed how difficult it's been for her to cope with all the noise that comes with it. In fact, she even released a diss track after "Surviving R. Kelly" premiered. Following the docuseries, she shared this statement with her fans regarding the song she released:
"I've personally decided that I'm going to drop it on the 22nd not only because @bu.k.u will have an emergency verse on it, but also because It was very hard to record the song, let alone write it and produce the beat and I've just been thinking about everything I've had to deal with being R.kelly's child. It was hard to even post the parts that I did.. The past couple days have been a little rough but we gone be Gucci dawg. I appreciate and love all of the support ya'll been giving not only me but my whole family."
Hiding in the shadows
Unlike her mom, Andrea Kelly, and her 21-year-old sister Joann, Jaah has chosen to stay out of the spotlight and avoid the drama that surrounds her dad. In fact, she has turned to music in such a terrible time, and people are praising her for it.
Meanwhile, her mom and sister agreed to speak on live television about the whole controversy that surrounds R. Kelly, appearing on an episode of "Good Morning Britain."
During the interview, the rapper's ex-wife revealed she suffered from extreme verbal, physical, and emotional abuse during their marriage which had scarred her for life.
The reason why the mother-and-daughter duo decided to speak out about R Kelly was to show support to the women who have stepped forward to accuse him of different types of abuse. According to Joann, she feels nothing but "sympathy" for his victims, and she let everyone know that she is no longer in touch with her father.
Moving on peacefully
Like the rest of the world, R. Kelly's three children and ex-wife are mere spectators of the whole case, as they have not been in touch with the infamous singer for years. In fact, it has been so difficult for them to contact the singer that they have pending child support cases.
However, they are trying to cope with the situation in the best ways they can, with Jaah turning to music to help her get through.
Please fill in your e-mail so we can share with you our top stories!