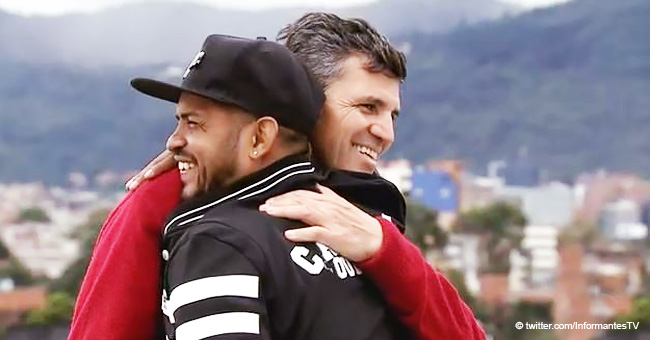 'It Was like Reuniting with a Son': Journalist Reunites with Boy Whose Life He Saved 20 Years Ago
The life of a homeless child changed for the better thanks to journalist Hans Sarmiento. Two decades later, the child had become an adult and he reunited with his benefactor.
Javier Pertúz was just a child when he encountered Hans Sarmiento and his cameraman for the first time. The then reporter for Colombian network RCN ran into the boy 18 years ago at one of the worst streets in the country.
Pertúz was drugged and malnourished. The newsman reported on the children situation as he saw him at the verge of hitting bottom. The child lived in the streets and ate from the garbage.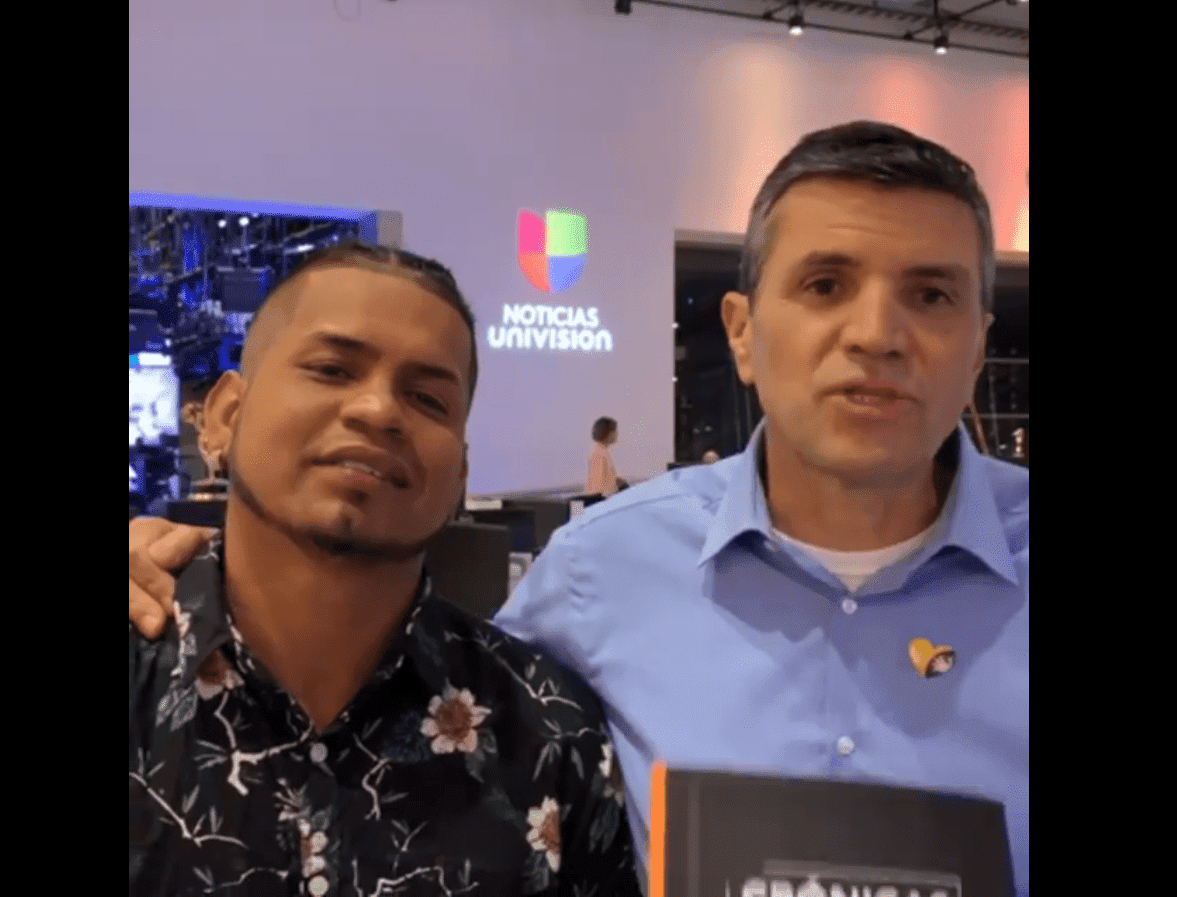 Javier Pertúz besides journalist Hans Sarmiento. l Image: Facebook/ Crónicas
THEIR PATHS CROSSED
"I arrived at "Calle del Cartucho" ("Cartridge Street") when I was six. My first vice was sniffing glue, then I moved on to marijuana and finally I became hooked to basuco (cocaine paste)," a grown, rehabilitated Pertúz recalled.
Sarmiento's interview with Pertúz was aired on Colombian TV, and it was watched by the child's mother who finally could find her lost son. The woman made a phone called to the network and asked Sarmiento to take her to the boy.
Nevertheless, the meeting between mother and son didn't end up well. Pertúz's addictions appeared to be stronger than the love of his mother. "She was shocked. I told her to leave and I promised her to go home the day after," Pertúz said.
HE KNEW HE HAD TO ACT
Sarmiento didn't give up on this and he approached the authorities to request help to rescue Pertúz from his situation.
"I wore a microphone and carried a GPS to return to that place. I located the child and the authorities came after me and managed to take him away," the journalist shared.
Thanks to this action, Pertúz had the chance to come clean from drugs. The young boy stayed in touch with the journalist for years, until the later left for the United States because of his job.
THE CHILD NEVER FORGOT HIM
"From the moment I left the streets I kept that angel in my thoughts. He is the one that took me back to my mother, and thanks to him, I have a good life."
-Javier Pertúz, Univision, May 10, 2018.
Nowadays, Pertúz is an aspiring singer who thanks to his family's support already recorded his first single "Quiero volverte a ver." He dedicates his achievement to Sarmiento, whom he calls his "angel."
The singer reached Sarmiento through social media years after the life-changing meeting. Sarmiento traveled to Colombia to pay a visit to Pertúz, describing the experience as "reuniting with a son."
Pertúz is now a married man who speaks to young people sharing his story and advice with them in hope of keeping them off the streets and its vices.
HIS COLLEAGUE BURSTS INTO TEARS
"Primer Impacto" reporter Satcha Pretto was very touched by Sarmiento's act of kindness to Pertúz. She broke in tears as she remembered her colleague's impressive gesture.
Pretto revived the original report Sarmiento made when he first met Pertúz as a child, playing it on the morning show "Despierta América," and following the reproduction of the footage, she couldn't help but get emotional.
"I am touched because I have had the luck to work with Hans for so long in 'Primer Impacto' and I knew about his deed," Pretto said.
There are certain acts of heroism that can save lives even when everything appeared to be lost, and when a person owes his life to a former stranger, the two form an unbreakable bond.
ANOTHER RESCUE STORY
Pertúz and Sarmiento's story reminds of that Texas firefighter Rusty Duncan and 6-year-old Ryland Ward. Ward was among the 20 people wounded during the First Baptist Church of Sutherland Springs massacre, which claimed the life of 26 others in November 2017.
Duncan a volunteer at the fire department was the first responder that day, and he was the one who found Ryland and rescued him.
The traumatized child was hospitalized for two months to recover from his wounds, and when he was finally allowed to return to his home, Duncan was there to give him an unforgettable ride in a fire truck.
"He wanted to go faster. He wanted the siren to be louder, and he wanted me to honk more at all the people. He was having a blast," Duncan shared.
Please fill in your e-mail so we can share with you our top stories!