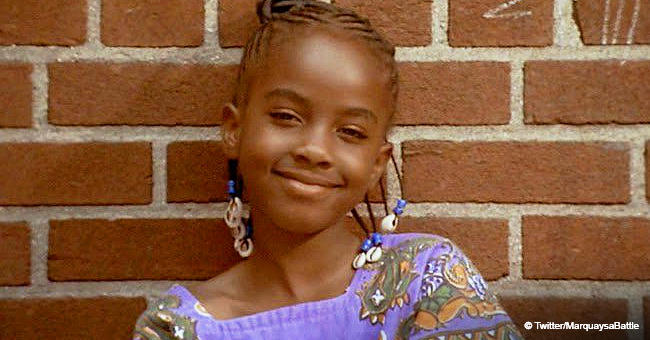 Remember Troy from 'Crooklyn'? She's All Grown up Now and Has Shown an Interest in Music
You need to see how Troy from Spike Lee's 1994 film "Crooklyn" turned out. She's still gracing our TV screens, but for a different reason than acting.
You may remember her as Troy "the boy" from "Crooklyn," but Zelda Harris is no longer the feisty little girl that was an instant fan-favorite. Not surprisingly, she has grown to become a wonderful young woman.
Harris created her Twitter account in 2012 and three years later, posted a picture of her all-grown-up self.
"Heard some of yall were lookin for me. …Well, here I am!" read the caption along with several hashtags including "Zelda Harris," "Crooklyn," and "Troydaboy."
Harris was born on February 17, 1985, in New York City and is most noted for her roles in "Crooklyn" and 1998's "He Got Game." The beautiful African American actress is also an alumnus of Princeton University where she was a member of the Class of 2007.
Harris commands a relatively large following of over 11k followers on Instagram, the same platform that helped us locate Troy's witty friend Minnie, the Puerto Rican girl sporting pigtails from the movie.
"Crooklyn" was released in 1994, but by 2003, only nine years later, Williams died
Harris and Minnie, whose real name is Tiasha Reyes, came together for a reunion in 2017 and they did not leave fans without a selfie.
Harris has made a few cameos in TV shows since 2014, but the Princeton graduate appears to be more focused on music these days and is doing pretty well for herself.
The former child star, according to Madamenoire, belongs to a Los Angeles-based band called Cosmic Waters. Not only does she sing well, as seen in several videos online, but Harris also plays the piano and the saxophone.
In one Instagram video from 2016, Harris can be seen doing what she knows how to do best, with the caption reading:
"That's meee rockin out on sax!!! Had so much fun playing saxophone last night"
Harris does seem to be living her best life decades after "Crooklyn" won our hearts.
Sadly, the same cannot be said for Carlton Williams, the young man who played Troy's annoying older brother, Clinton. If you have trouble remembering Clinton, he's the one with the big, thick-rimmed glasses, who loved teasing his younger siblings.
"Crooklyn" was released in 1994, but by 2003, only nine years later, Williams died of complications from sickle cell anemia, a condition prevalent among African Americans.
Although there wasn't much hype around Williams' untimely death (he was only 24), the late child actor will always be remembered for portraying Clinton, a character that mirrored the childhood of many '70s kids.
Please fill in your e-mail so we can share with you our top stories!