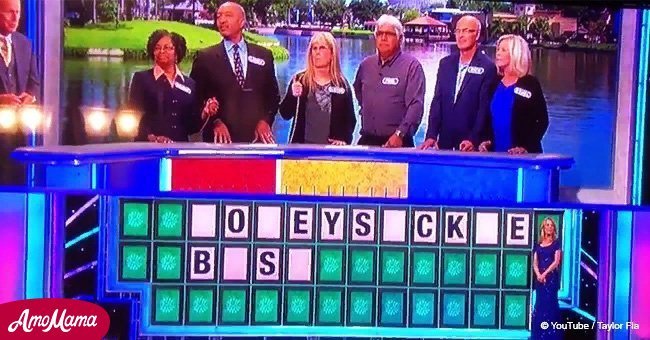 'Wheel of Fortune' Contestants Found Fame a Year Ago When Hilariously Wrong Answer Went Viral
Melinda Gardner and her husband Larry found fame thanks to their hilariously incorrect answer on the famous game show "Wheel of Fortune."
The couple, from Carrollton, Texas, gave out the wrong answer during the "Living Things" round of the show.
She couldn't solve the riddle but became a viral sensation with her hilarious guess. Audience members and viewers were left in fits of laughter by Melinda's answer.
The answer was described as an odd choice, and viewers rushed to Twitter with their equally hilarious reactions.
The response left everyone hilariously surprised, wondering how she came up with the answer.
During this round, the only visible letters were "_O_EYS_CK_E B_S_" when Melinda accidentally buzzed in. She had to make a guess, and she came up with "popsicle bike."
The host and the studio audience could not contain their laughter at the funny mix of words. The right answer was "honeysuckle bush."
No one has probably heard of a "popsicle bike," yet one can be confident it is not a living thing.
That was perhaps the last mistake that Melinda and Larry made as they made short work of the spins and puzzles, raking in a whopping $17,000 in cash and prizes which also includes a trip to Disneyland.
The goofy slip-up combined with their cheerful personalities gave them an opportunity to appear on "The Jimmy Kimmel Live!" show.
The couple was invited on the show to explain themselves. Kimmel joked that many "people get those two things mixed up."
Kimmel also helped the audience understand her thoughts when she hit the buzzer and how she came up with the answer.
She said, "Pat was on one side, and Larry was on the other, so I think I needed to be cooled off. So that's the first thing I thought about. Popsicle. And I couldn't figure out the second word, so I just said 'bike.'"
The host interviewed them from their living room and presented them with a prize that Guillermo wheeled out on stage. It was a full-size, one-speed bicycle made of Popsicle sticks.
Please fill in your e-mail so we can share with you our top stories!