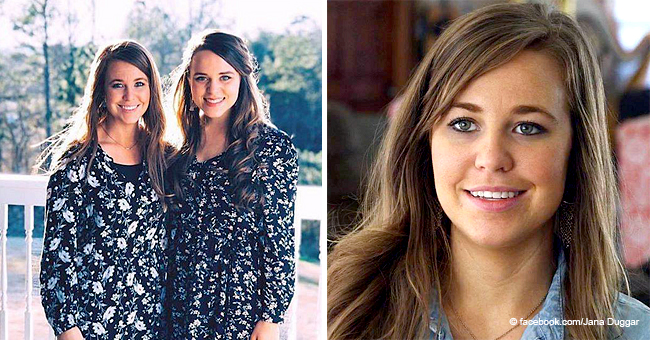 Jana Duggar Finally Breaks Silence about Her Sexuality
Jana Duggar has finally responded to the rumors about her and her female friend who is always on the show. She answered a fan directly.
Laura DeMasie appears frequently on "Counting On" as the close friend of Jana. The reason behind her regular appearances was never revealed, shrouding the situation in secrecy.
Only recently, Jana created an Instagram account which shows mainly pictures of the 28-year-old in DIY and working on gardening projects. Some of her posts can be found below.
Her friend DeMasie was involved in planning John David Duggar's wedding and was there for the birth of Jinger Duggar's daughter, Felicity Vuolo alongside Jana. The events furthered gossip about Jana's sexual orientation.
This, combined with how Jana is still single at 28, an oddity for the Duggars, led to some fans believing that the reality star might be gay. More specifically, Jana and DeMasie, they reckoned, are more than friends.
The ongoing debate was finally addressed by Jana herself, however. In a since-deleted Instagram comment, one fan boldly asked: "Are you and Laura dating??"
A Facebook page named "Duggar Family News: Life is not all pickles and hairspray," captured the interaction before it was removed.
Jana responded with a clear-cut answer:
"No. And I would like to stop that rumor. I have no interest in girls that way whatsoever. I have 'courted' or 'dated' a few guys, but so far nothing has gone into a serious relationship."
She finished by saying that she's "just continuing to wait and pray for the right guy to come along." Her sentiments reflect the denial that DeMasie, as well as Jana's brother-in-law Derrick Dillard, already made.
DeMasie does have a life outside of being on "Counting On," of course. She is employed by Embassy Media, an online library for the Institute in Basic Life Principles.
The Duggars give support to the Christian organization which focuses on helping people gain success in line with biblical principles. Romper.com speculates that she may be part of the graphic design department.
We hope that Jana's response to her follower has cleared things up. Back in October 2018, talk about the pair's relationship status strengthened when DeMasie joined Jana and her sister Jessa for a night out.
Jana is the oldest of her siblings and the only one who is not married. Yet we agree that she should wait to find the right person rather than taking the leap into marriage before she's ready.
Please fill in your e-mail so we can share with you our top stories!