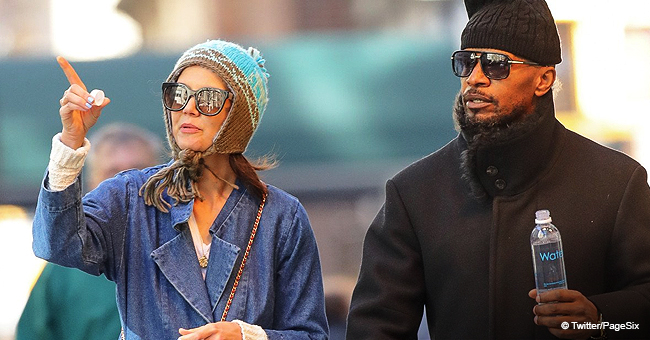 Jamie Foxx and Katie Holmes Reportedly Going Strong after Breakup Rumors & New Pics Together
Jamie Foxx recently made a controversial statement that had fans speculating whether he and rumored longtime girlfriend, Katie Holmes, have called it quits, but recent reports and sources now prove otherwise.
First linked together in 2013, Foxx and Holmes have been the subject of breakup rumors on many occasions. The highly secretive couple has never addressed these speculations but seems to have their way of telling the world they're okay.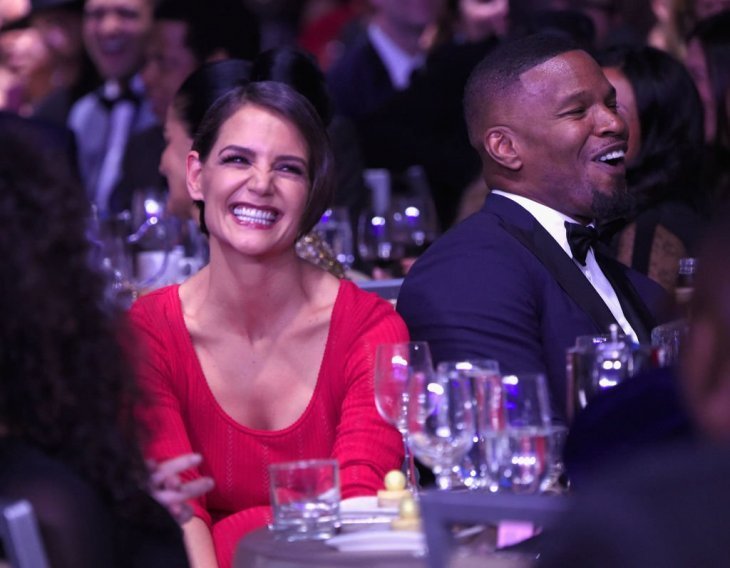 Katie Holmes and Jamie Foxx at the Clive Davis and Recording Academy Pre-GRAMMY Gala on Jan. 27, 2018 in New York City. |Photo: Getty Images.
Foxx revived the rumor mill after reportedly declaring that he's single at an event in February, but apparently, the Oscar winner was not speaking literally because he and Holmes, according to PEOPLE, made another rare public outing late in March.
[Jamie Foxx] attended Beyoncé and Jay-Z's super-exclusive post-Oscars bash with "Gossip Girl" actress Jessica Szohr
This time, Foxx, 51, and the "Dawson's Creek" alum braved New York's chilly weather for a stroll in Central Park and a visit to the Metropolitan Museum of Art.
According to a source who spoke to the outlet, Holmes and Foxx understand their career demands and incorporate them into the relationship dynamic.
"When they can spend time together, they do. When they're busy and they can't, they don't," the source said. "They are two adults who enjoy each other's company and have for a long time."
Another insider who spoke to Hollywoodlife.com implied that the couple's recent outing had nothing to do with debunking rumors and that Holmes and Foxx feel "their relationship is no one's business but their own."
"They have been secret with their relationship for so long and that is what works for both of them. … They have been consistently in love for years and that is not going to change anytime soon. They are in a great place, in love and very happy together."
"They understand that people want to know about their relationship but moving forward they are going to continue the same path that they have been doing and just do them," the insider added.
The latest round of breakup rumors surfaced after Foxx reportedly told people "I'm single" at an Oscars event in February.
He seemed to confirm the shocking revelation later that night when he attended Beyoncé and Jay-Z's super-exclusive post-Oscars bash with "Gossip Girl" actress Jessica Szohr.
Fans of the Foxx-Holmes romance can now rest easy knowing that the two lovebirds are still going strong. Holmes, who celebrated her 40th birthday with Foxx and her mom last December, was previously married to actor Tom Cruise, with whom she shares a 12-year-old daughter Suri.
Foxx, meanwhile, has never been married but has two daughters, Corinne, 25, and Annalise, nine, from previous relationships.
Please fill in your e-mail so we can share with you our top stories!