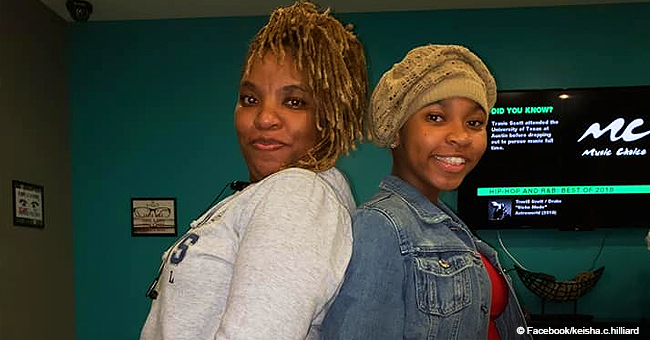 Video Shows White Cop Shouting to Black Teens: 'Wait until Your A***s Turn 18, Then You're Mine'
The cellphone video of an interaction between a police officer in Richmond, Virginia, and a group of middle-school black students has gone viral on social media
Another incident involving a white Police officer and African Americans has sparked a storm of protest, and an investigation.
The latest incident was captured on video in Richmond, Virginia on March 28, 2019, and showed the encounter between an unidentified policemen and black students at a middle school.
"The Department takes these concerns very seriously. The officer in the video is currently being investigated by the Internal Affairs Division."
POLICEMAN CAUGHT ON VIDEO HARANGUING SCHOOL CHILDREN
The incident took place outside the Albert Hill Middle School and was captured on video by student Cameron Hillard.
Her mother, Keisha Curry, shared the video which showed the police officer haranguing the children on YouTube, addressing them with threatening language.
This incident is only the latest in a series of unfortunate encounters between the Police and African American children throughout the US.
AN INAPPROPRIATE RESPONSE BY A POLICE OFFICER
According to Cameron, 13, a group of students was walking to the school to participate in after-school activities when a patrol car drove past.
One of the students allegedly called out "F--- the police!" and the officer demanded that the one responsible own up, then shouted:
"Wait until your asses turn 18, then you're mine."
RICHMOND POLICE TO INVESTIGATE
The Richmond Police Department has declared that it is aware of the incident and that it has initiated an investigation into the officer's behavior through the Internal Affairs Division.
KEISHA CURRY CALLS FOR DIALOGUE
Curry has appealed to the police department to reprimand the officer, and to initiate a dialogue with the community:
"I don't feel he needs to lose his job. He just shouldn't be patrolling the streets."
The Mayor of Richmond, Levar Stoney, has stated that discriminatory behavior will not be tolerated in any City employee:
"I trust that the Richmond Police Department will conduct a quick and thorough investigation and respond accordingly. This behavior is unacceptaand ble. It reinforces stereotypes of our communities that are hurtful and damages the relationship between our police department and the citizens they are charged to serve."
This incident is only the latest in a series of unfortunate encounters between the Police and African American children throughout the US.
GEORGIA STUDENT CHOKED FOR STEALING A CANDY BAR
An incident captured on video in Newton County, Georgia, also involving middle-schoolers and the Police - like the Richmond encounter - has shocked social media.
A student was held down and held in a choke-hold by a police officer in the school after stealing a candy bar from a vending machine.
The school district spokesmen revealed that the school had called the police when several students were seen stealing from the vending machine.
The clip showing the 14-year-old being body slammed and choked by an officer has raised a storm of protest on social media.
Please fill in your e-mail so we can share with you our top stories!