Revealing Details about Harrison Ford and Calista Flockhart's Strong Marriage
Harrison Ford and Calista Flockhart have been married since 2010, and it seems their love for each other hasn't faded even just a bit. Here, we share this loved-up couple's journey.
Divorce is all too common in Hollywood, so it's really surprising to know celebrity couples who stuck together for nearly a decade.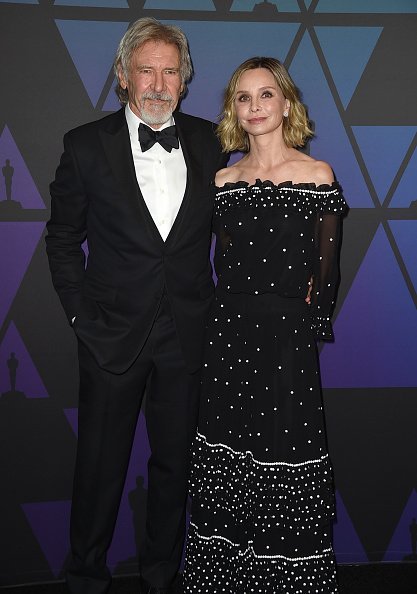 "Sometimes I even say, 'Wow, I keep forgetting that he's 22 years older than me.'"
Ford, who is one of Hollywood's most private actors, started dating then 38-year-old Flockhart after meeting at the 2002 Golden Globes.
He was 60 years of age at the time and already had two failed marriages under his belt.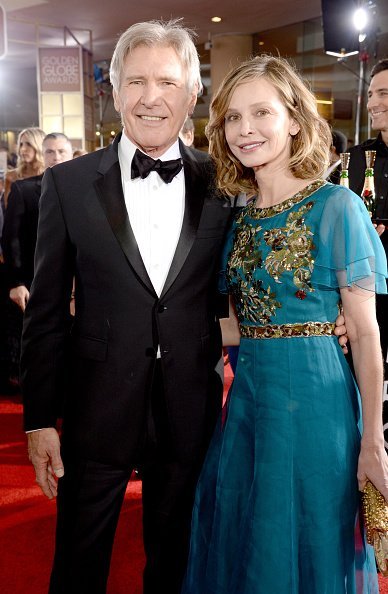 A SWEET COUPLE
Ford and Flockhart didn't admit their relationship immediately in spite of the bits of gossip and photos together. However, the "Star Wars" actor told Hello! Magazine that he was in love, adding:
"Romantic love is one of the most exciting and fulfilling kinds of love, and I think there is a potential for it at any stage of your life. I was not surprised that I was able to fall in love, and I wasn't surprised that I did."
In 2009, the actor proposed to Flockhart, and they tied the knot in June 2010 in Santa Fe, New Mexico.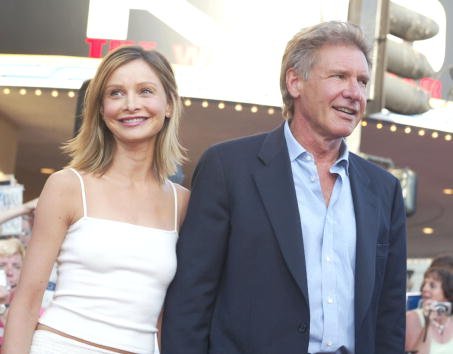 The two do not have any biological children together. Flockhart adopted a son, Liam, before she began dating Ford. In any case, the actor considers Liam as his very own child. In an interview with Reader's Digest, Ford said:
"She's brought a child back into my home. It's a wonderful opportunity to be part of a child's growing up, which is always an endless springtime."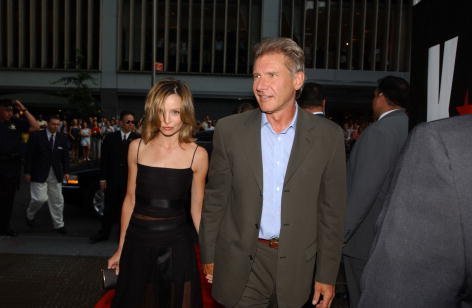 BIG AGE GAP
In spite of the pair's solid relationship, the focus is usually their 22 year age gap. But the "Ally McBeal" star said that the age gap didn't bother her. 
"It doesn't faze me," she explained. "Sometimes I even say, 'Wow, I keep forgetting that he's 22 years older than me.'"
Flockhart added, "It doesn't factor into our relationship at all. I like the way he looks first thing in the morning. It's not handsome, it's more cute. He looks like a little boy."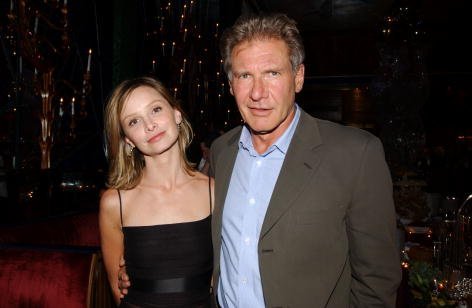 Ford and Flockhart also credit a good sense of humor for keeping them strong consistently. 
The couple's bond was tested in 2015 when the actor crashed while flying his World War Two vintage plane. The accident left him with a broken back, shattered ankle and pelvis and a head wound. Flockhart, however, kept faithful to her promises and took care of him.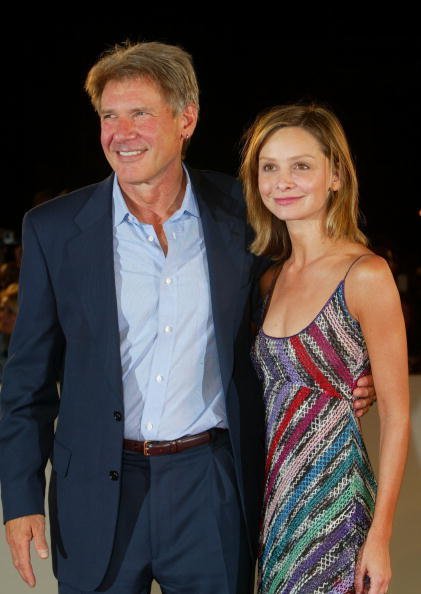 THE ACTOR'S PREVIOUS MARRIAGES
Ford's first wife was Mary Marquardt, from 1964 until their divorce in 1979. They shared two sons, Benjamin Ford and Willard Ford.
The actor's second wife was Melissa Mathison. They married in March 1983 and separated in late 2000, subsequently divorcing. They had two children, Malcolm Ford and Georgia Ford.