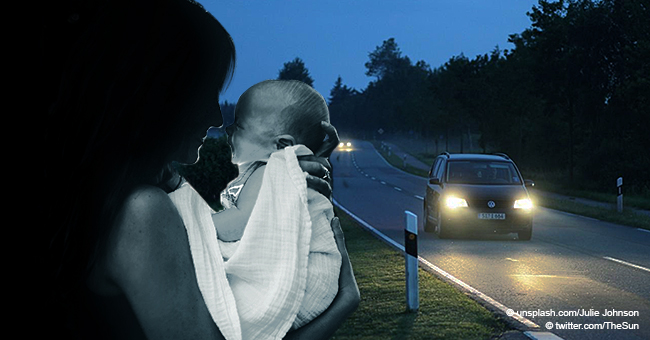 Young Mom Who Left Baby in the Middle of the Road Because She 'Couldn't Cope' Is Spared Jail

A York Crown Court showed leniency on a 26-year-old mother after she dumped her baby in the road and got sent to a rehabilitation center instead of receiving a custodial sentence.
It was on a cold November night last year when Alex Wilson accidentally spotted the black carrier that got left about 3 feet into the road around 8:30 pm.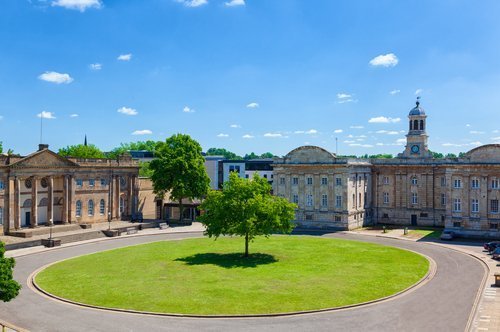 York Crown Court, North Yorkshire, England. | Source: Shutterstock
Alex went to pick up a friend and almost drove over the carrier as he turned into Ripon in North Yorkshire, the U.K. There were no street lights and when they saw a foot sticking out the side, he and a passenger's fears of it being a scam evaporated.
It was freezing out, and when they lifted the blanket, they saw a baby boy dressed only in a baby grow.
CCTV footage showed how the mother placed the carrier, with her son inside, at the junction before she walked away, mere minutes before Alex discovered him. When police later found her, she looked "pale, unwell and crying."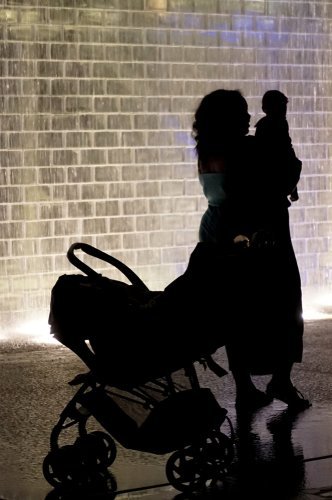 A mother and her baby standing next to a baby stroller at night. | Source: Shutterstock
According
to prosecutor Danielle Gilmour, the woman had numerous prior convictions relating to a long-term drug problem.
Her initial sentence of eight months got suspended and got ordered by the judge to enter a 30-day rehabilitation programme and added:
"You did something that was unimaginable to any parent. It was only due to the care of Mr. Wilson that the carrier seat was recovered and no harm came to (the baby) but it could have been so, so different."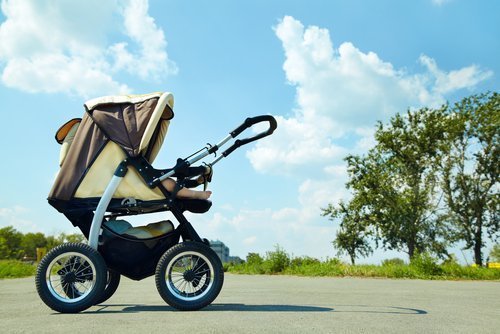 Unattended baby stroller. | Source: Shutterstock
Usually, such a situation would warrant jail time or similar, but because the mother had made efforts to overcome her drug addiction, her sentence got suspended. For Alex's "public-spirited" actions, he got awarded $325 from public funds.
Back on American soil, a similar incident occurred on February 28 when 29-year-old Elizabeth Newnam from Maryland got charged with abandoning her 18-month-old baby on the side of the road.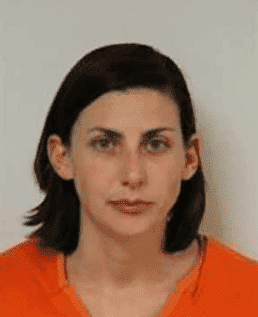 Elizabeth Newnam. | Source: wbaltv
A motorist saw Newnam on the side of the road of Md. 328 in Denton on that night and turned around to help with the thought that she might have hit a deer. However, Newnam threw something into the field and drove off as the motorist approached.
Thankfully the motorist stopped to have a look and spotted the abandoned, injured baby, who got taken to a nearby hospital shortly after.
The investigation is ongoing and she got charged with second-degree assault, reckless endangerment, disorderly conduct and driving under the influence.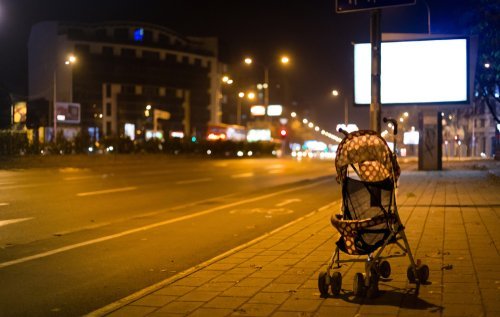 Abandoned baby stroller at night. | Source: Shutterstock
In an equally disturbing case, Chrystal Walraven from Texas recently made headlines when she too
abandoned her five children
. After claims of job hunting, the truth came out that she went on a beach vacation in South Carolina.
Her five children got left to fend for themselves over several days while she left the older children in charge, with the oldest being 12 and the youngest only five months old.
Please fill in your e-mail so we can share with you our top stories!