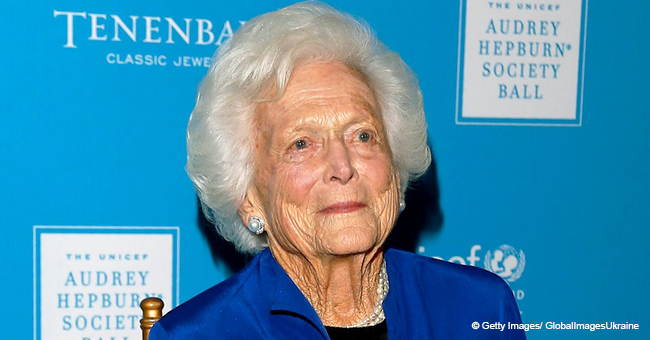 Here's How the Death of Her 3-Year-Old Daughter Affected Barbara Bush's View on Abortions

The delectable author, Susan Page, thrills her audience with her newest release, "The Matriarch." In details, she reveals an account of the series of events that helped shape the perception of the former First Lady, Barbara Bush, both on the political scene, and in her personal life.
The book hints the public on how Barbara, who was a wife and mother to two American presidents, perceived abortion after she lost her daughter to leukemia in 1953.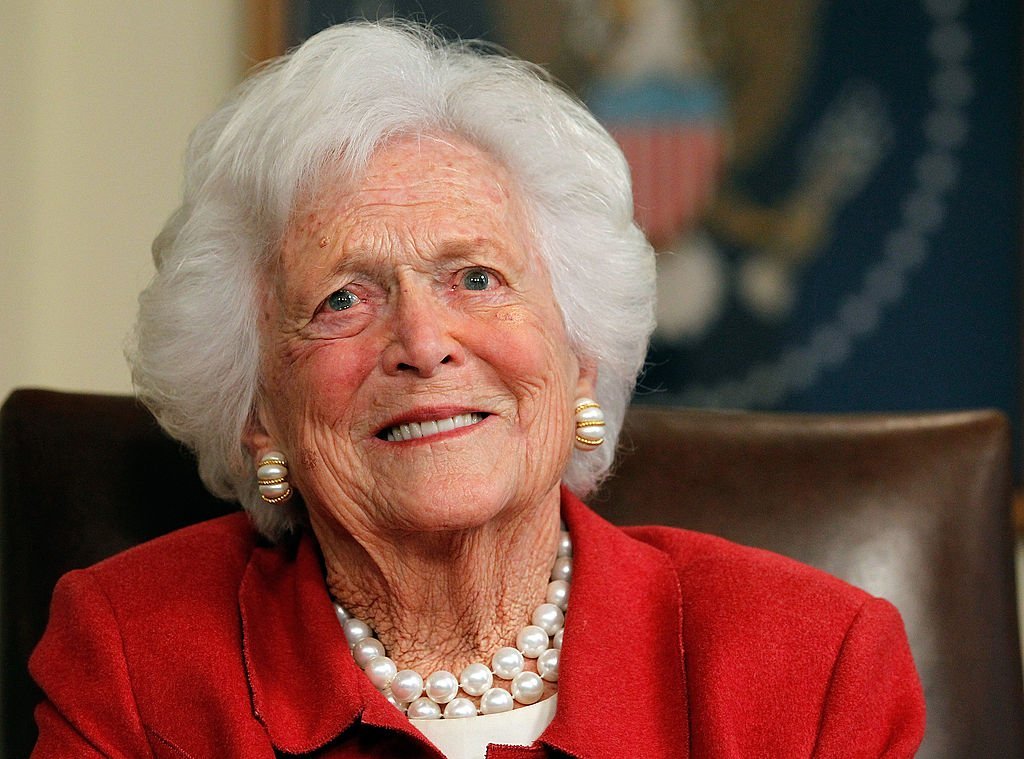 Barbara Bush talks with Republican presidential candidate, former Massachusetts Gov. Mitt Romney at Former President George H. W. Bush's office | Photo: Tom Pennington/Getty Images
After the death of her 3-year-old, she became depressed and suicidal. Barbara confessed that it was her experiences as a mourning mother that changed her perception towards abortion.
America at that time was addressing the prevalent issues in the society, and abortion happened to be on the to-do list. Although Barbara acknowledged that abortion was not a political but personal issue.
Susan shared the intricacies of Mrs. Barbara's view on the subject. In her book, she wrote that the Former First Lady thought of abortion as a very tough, and emotional issue.
Information obtained in the 1994 memoir of Barbara, reveals her opinions on abortion. In it, she wrote:
"When does the soul enters the body? Does the life begin at conception, or at the moment the first breath is taken? If the answer to that is at conception, then abortion is murder. If the answer to that question is the moment the first breath is taken, that abortion is not murder."
Concerning her deceased child, Barbara continued:
"I have decided that that almost religious experience, that thin line between birth, the first breath that she took was when the soul, the spirit, that special thing that separates man or woman from animals + plants entered her little body."
She expressed that abortion was a family issue, and the decision should be in the hands of the parents, not the government. After seeing her daughter die, she explained that she was the one who felt the intensity of the hurt, and pain, not anyone in a public office.
Barbara is not the only one who has her daughter, Robin, ingrained in her heart. Her son, George W. Bush penned down some heartfelt messages about his sister, mother, and father. Following his retirement, he wrote that he would love to see his mom, dad, and sister when he dies.
He went on to talk about how loving his dad was, and how much he misses him. His dad, George H.W. Bush, also wrote about Robin, in a 1958 letter. He revealed how much love he had for his daughter, and how happy he seemed whenever he had her around him. They often played, laughed, and chatted together, even as a little girl.
It is no surprise, that the Bushs have managed to build a formidable legacy in America, with the strong family bond they possess, and adequate leadership.
Please fill in your e-mail so we can share with you our top stories!