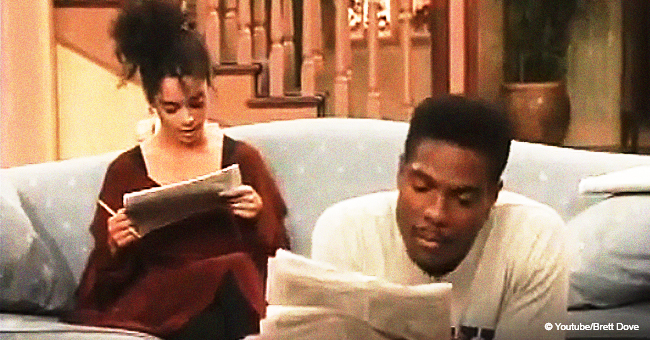 Remember Denise Huxtable's Husband in 'The Cosby Show'? He Looks Great at 57 & Has 3 Grown-Up Kids

Joseph C. Phillips ended his 23-year marriage and will be receiving both child and spousal support from his ex-wife.
Joseph is best known for his role on "The Cosby Show" where he played Lieutenant Martin Kendall, the husband of Denise Huxtable on the sitcom. Denise was played by Lisa Bonet at the time.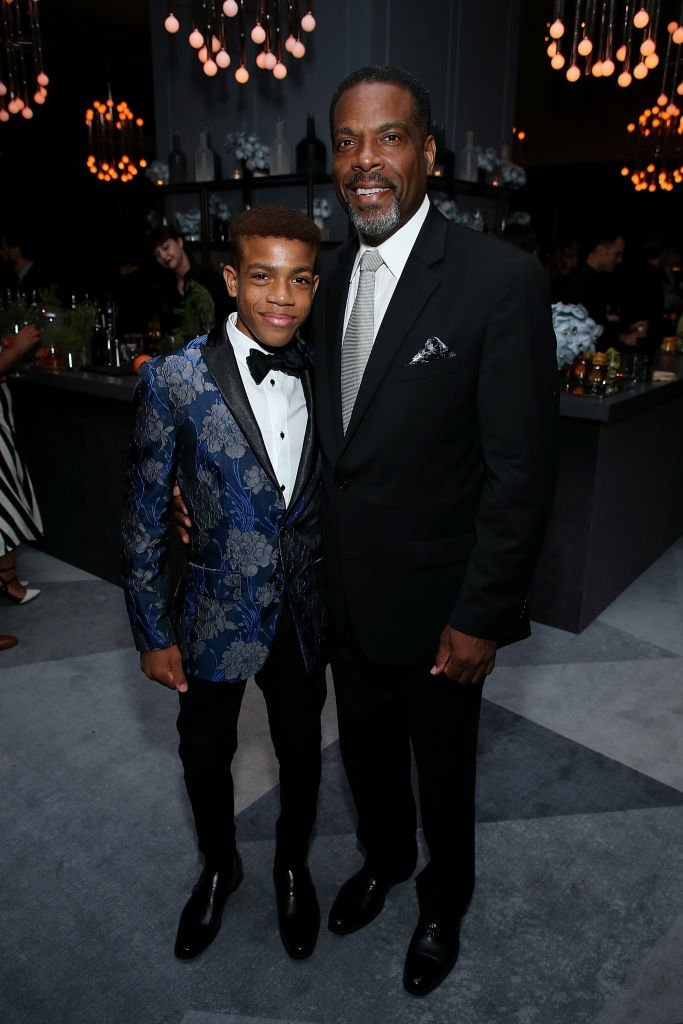 Sam Phillips and Joseph C. Phillips on September 17, 2018 in Los Angeles, California | Source: Getty Images
Joseph's relationship in real life
In real life though, the actor got married to Nicole Phillips in 1994 and the two had three sons together.
They decided to call it quits in July 2018, having been separated since November 2017. The messy divorce involved a fight for custody of the former couple's 17-year-old son, Samuel.
Their other two children, Connor and Ellis, are over the age of 18 and legally adults. Nicole attempted to not have to pay any allowances, but she lost in the court case.
Based on Joseph's Instagram, he has a good relationship with his sons. He has a few fishing outings on there as well as event appearances with the boys.
The outcome of their divorce
Joseph was awarded a monthly child support allowance of $833 for Samuel as well as monthly spousal support of $1,659. As of January 2019, he would have received $4,165 for child support for five months and $2,258 for spousal support for November and December 2018.
Nicole was also ordered to cover Joseph's legal fees amounting to $5,000. The details of their falling out have yet to come to light. However, court documents listed "irreconcilable differences" as the reason for the divorce.
It's unclear why Nicole is paying Joseph, but she was the one who filed for divorce last year. Furthermore, Joseph has been mostly out of work in the past few years. His recent return on the Netflix show, "13 Reasons Why," looks promising, however.
Joseph also gained attention for comments about his former co-star and idol, Bill Cosby. The actor fell from grace when several women alleged that he sexually assaulted them years ago with the use of drugs.
His thoughts on Bill Cosby
Joseph wrote an entire blog post discussing the matter, titling it, "Of Course Bill Cosby Is Guilty!" At the start, the actor credited Cosby with giving him his sense of humor, even calling him "a great Black man."
He added:
"When I joined the cast of the Cosby Show in 1989, it seemed to be common knowledge that Bill played around. When I say common knowledge, I mean that it was just something that people seemed to know without anyone saying anything."
Joseph further explained:
"Bill sleeping around was a 'fact' that, like, the air, seemed to just be. You didn't have to see it or hear it to know that it existed."
Bill Cosby's birthday message to his wife
Cosby has been behind bars since September 2018 and was found guilty. Yet in late March 2019, the Twitter account of the former TV host sent out a message of birthday wishes towards Cosby's wife Camille.
She has been married to Cosby for over five decades. Cosby's words to his "beautiful bride" were as sweet as can be, but the internet was unimpressed since the former legend was supposed to be behind bars.
Many people expressed confusion about the situation, while others just made fun of it. Some users suggested that his publicist Andrew Wyatt wrote and shared the tweet.
Cosby is facing three to 10 years behind bars. Another thing that rubbed people the wrong way was the fact that the hashtag #FreeBillCosby was in the tweet which should have been focused solely on his wife.
Please fill in your e-mail so we can share with you our top stories!