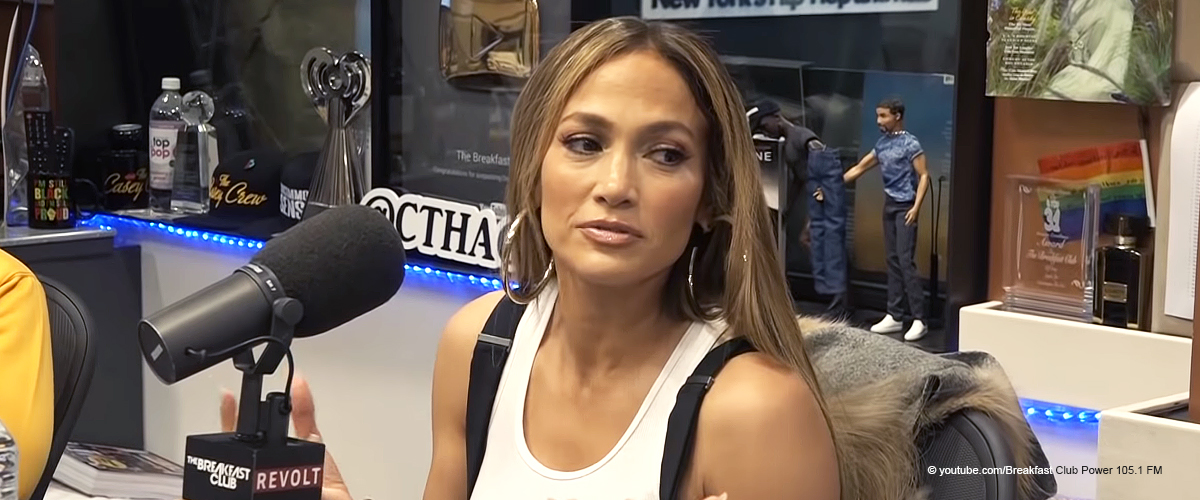 Jennifer Lopez Breaks Silence about Fiancé's Cheating Rumors: 'I Know What the Truth Is'
Jennifer Lopez talks about her Fiance's alleged cheating which has gone public only days after he proposed. The famous singer says "I know what our relationship is."
Finally, a month after Alex Rodriguez was publicly accused of cheating, Jennifer Lopez addressed the issue on her appearance on "Breakfast Club Power."
"Yeah, I mean, it doesn't matter, I know what the truth is, I know who he is, he knows who I am, we're not - we're just happy," says J.Lo.
The singer-actress kept her calm and poised self when she addressed questions about the 'hater,' Jose Canseco, who continuously accused her fiance of cheating with his ex-wife on Twitter.
"We're not gonna let, like, other people come out and tell us what our relationship is, I know what our relationship is," she continued.
Rodriguez popped the question a month ago, and shortly after, Canseco began tweeting about his infidelity and relationship with Jessica Canseco.
"Watching World of Dance watching J.Lo text Alex Rodriguez little does she know that he is cheating on her with my ex-wife Jessica poor girl she has no idea who he really is," he tweeted.
Canseco's ex-wife was quick to defend herself and Rodriguez through a tweet which completely slammed Canseco's allegations.
"Those false accusations Jose is making are not true!" read the tweet.
Jessica also mentioned that she is a friend of both Rodriguez and Lopez, being "friendly" with them since.
The accusations never got in between the relationship of the two as they have continuously shown affection since, being sweet to each other even on social media. The couple was on the set of "Hustlers," which Lopez will star in, holding hands and displaying public affection, a day after the accusation.
Rodriguez and Lopez first met in 1999, when he asked for her autograph, and when they both still had their separate lives.
Years later, in 2017, they were confirmed to be dating by People:
"She seems excited. He has been around her family, and she really likes that he is a dad. She is aware though that he is a ladies' man too and is being cautious. For now, it's just fun. She is single and enjoys dating."
Since then, they have been open about their relationship, posting photos on Instagram. They have also been spending time with each other alone, and together with their children.
Please fill in your e-mail so we can share with you our top stories!