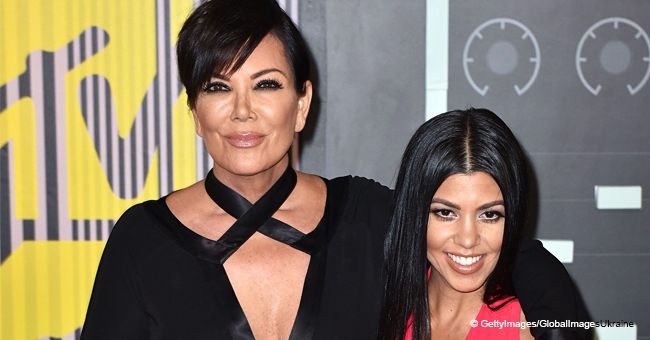 Kourtney Kardashian Shares a Brownie Recipe that Kris Jenner 'Has Baked for Her Family for Years'
Reality star Kourtney Kardashian shared one of her mother's specialties on her newly-launched website.
The 39-year-old "Keeping Up with the Kardashians" star revealed Kris Jenner's famous brownie recipe on the website "Poosh," an online magazine on life and style, food and fitness.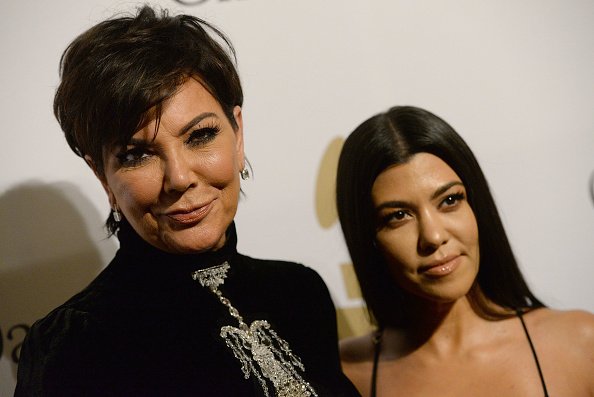 Kris Jenner and Kourtney Kardashian at The Beverly Hilton Hotel on February 11, 2017 in Beverly Hills, California | Photo: Getty Images
The article reads:
"Cue your sweet tooth because this brownie recipe never disappoints. Kris has baked these for her family for years, and Kourt has carried on the tradition by making the chocolate treat with her kids."
"She slightly tweaks the instructions to use gluten and dairy-free ingredients."
The recipe is for the serving size of 30 brownies. It takes 15 minutes to prepare the ingredients and 20 minutes to bake.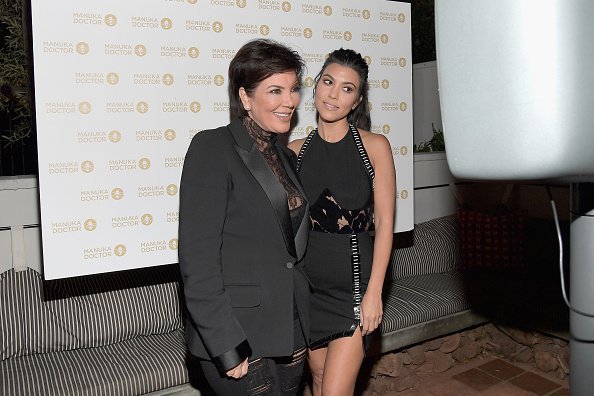 Kourtney Kardashian and Kris Jenner at Gracias Madre on October 19, 2016 in West Hollywood, California | Photo: Getty Images
INGREDIENTS
4 1-ounce squares unsweetened chocolate
2 tablespoons (1/4 stick) unsalted butter
4 eggs
2 teaspoons vanilla extract
2 cups of sugar
1 cup all-purpose flour
½ teaspoon salt
½ teaspoon baking powder
1 cup chopped walnuts
1 12-ounce package mini semisweet chocolate chips
Confectioner's sugar (optional)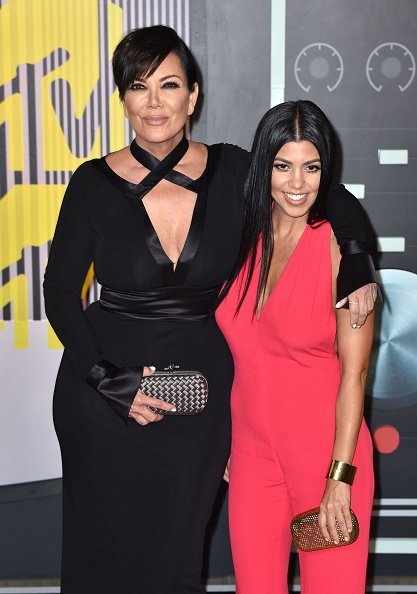 Kris Jenner and Kourtney Kardashian at Microsoft Theater on August 30, 2015 in Los Angeles, California | Photo: Getty Images
INSTRUCTIONS
Preheat the oven to 325° F.
Microwave the unsweetened chocolate and butter together and set aside.
In the bowl of a food processor, process the eggs and vanilla.
Slowly add the sugar, flour, baking powder, and salt until smooth.
Add the melted chocolate slowly through the feeding tube and process until smooth.
Add the walnuts and chocolate chips one ingredient at a time and pulse to mix.
Pour the batter into the prepared baking pan and bake until a toothpick inserted in the center comes out clean, 20 to 25 minutes.
When cool, cut into squares and sprinkle with confectioner's sugar if desired.
At 62, Kris reportedly wants to become a mother again. As conceiving is not an option, Kris and her 37-year-old boyfriend Corey Gamble are thinking of adopting a child.
It was reported that Gamble fell in love with a 5-year-old boy from an orphanage in Los Angeles and that the couple is doing their best to do the paperwork as soon as possible.
Please fill in your e-mail so we can share with you our top stories!