'I'm Running from Homelessness,' Steve Harvey on the Reason He Works Hard despite Having Millions
Steve Harvey recalls an "ugly" time in his life when he would live in his car and steal for its fuel just to get to his comedy gigs and make ends meet. 
It's difficult to imagine millionaire and television mainstay Steve Harvey as a homeless man and a thief but he was both before becoming a successful comedian.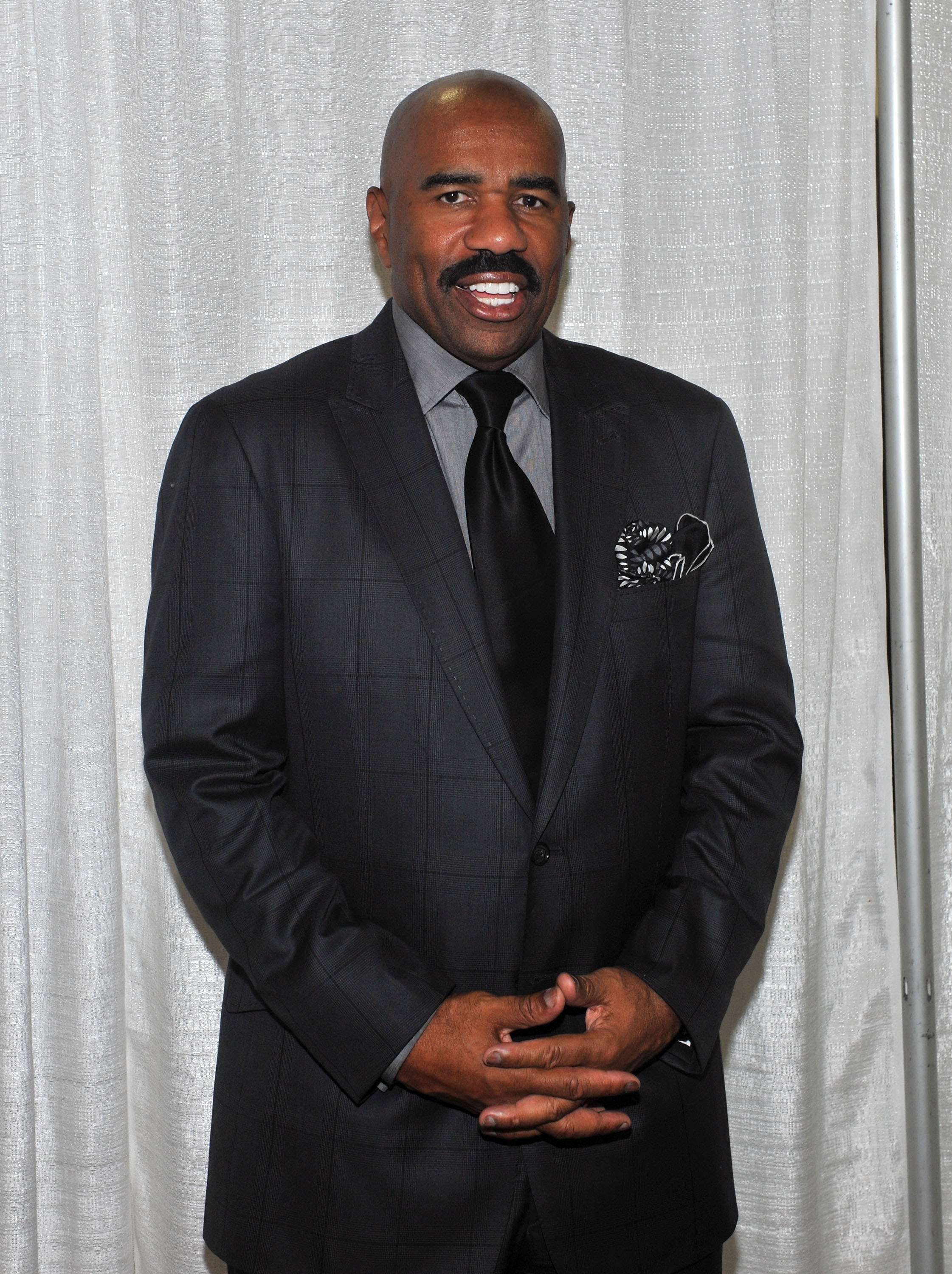 Steve opened up to People about how trying to make ends meet in his distant past meant crossing the line.
"I realized, 'You're on your own. You have nothing or no one.' All I knew was that I could make people laugh."
HAVING NOTHING AND NO ONE
For three years, the talk show host was homeless and in order to get to his comedy gigs, he resorted to theft. He stole fuel from gas stations for his Ford Tempo which also served as his home. Occasionally, his gigs would give him a free hotel room. Otherwise, his car equipped with an Igloo cooler as a refrigerator would suffice. He would take baths in rest stops and eat bologna sandwiches. Steve described that period in his life as an "ugly" time. He was living on a measly $50 dollars a week. 
"It was crushing," the 59-year-old said. "I realized, 'You're on your own. You have nothing or no one.' All I knew was that I could make people laugh."
A DECISION GONE WRONG
Steve's hard-up life began when he decided to quit his insurance salesman job after winning $50 dollars during his first attempt at stand-up. Things didn't go as planned when he only earned $3,000 in his first year as a comedian. He was married to his first wife, Marci and they had twins. They eventually divorced and this caused a rift between him and his children.
"It was like God said, 'Don't quit, you're almost there,'"
The divorce only made matters worse for the beauty pageant host who had to dole out 75 percent of his paycheck to his ex-wife and their twins resulting to his $50 a week income.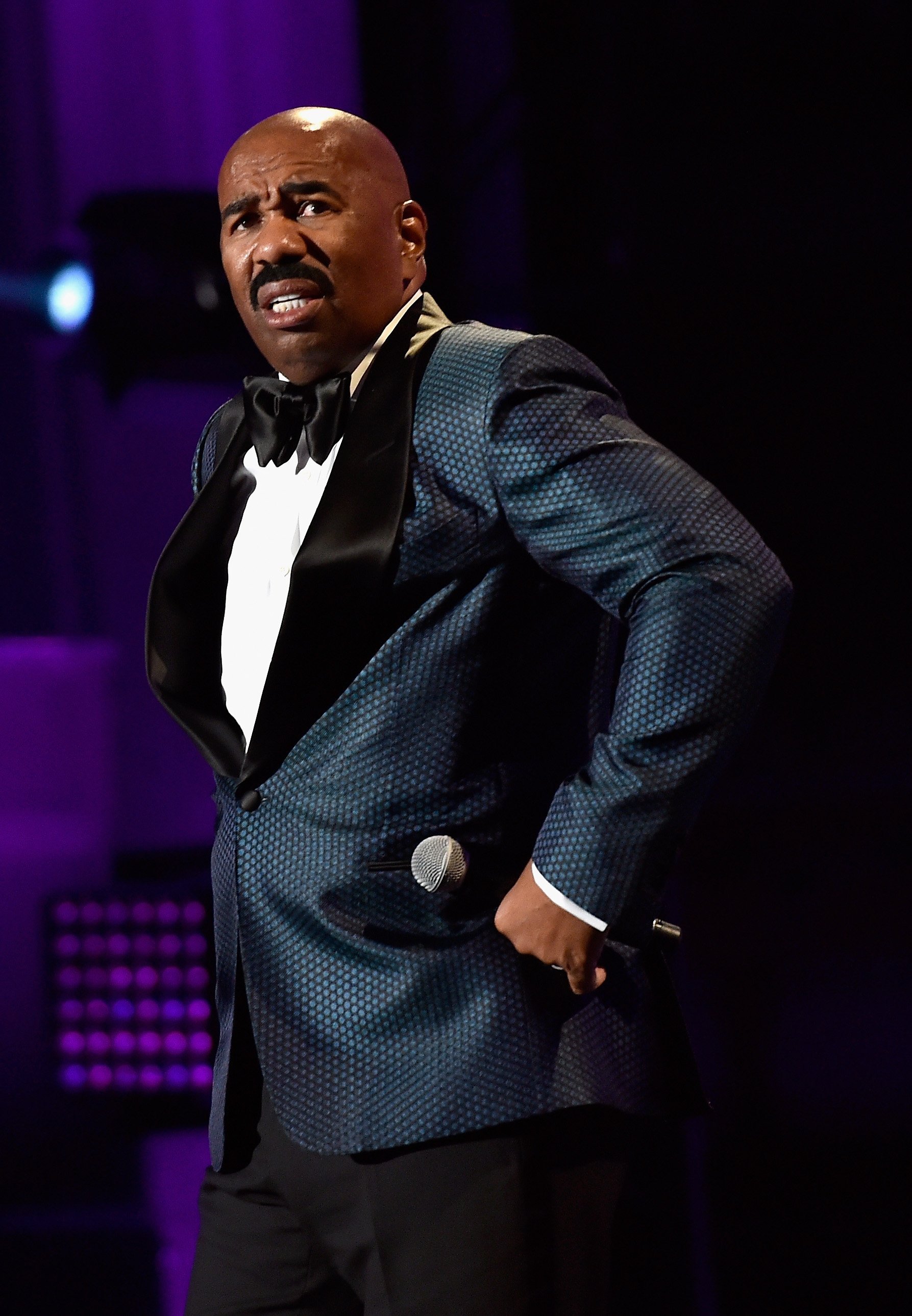 THE TURNING POINT
But things turned around for the comedian at a point when he almost gave up. He recalled locking himself in a bathroom stall of a hotel where he began to cry.  It was then he heard a voice telling him to keep going. 
"It was like God said, 'Don't quit, you're almost there,'" Harvey said. 
Shortly after, the actor's luck would change. He was offered a stint at the Apollo which was going to be televised. 
RUNNING FROM HOMELESSNESS
Today, Steve sits on an estimated $100 million empire built from his various endeavors. Apart from his daytime show, "The Steve Harvey Show," he also hosts "Family Feud" and "Little Big Shots." He's had bestselling books, movie adaptations, and countless stand-up shows. Though he seems to have it all including a happy marriage with his second wife Marjorie Harvey, he can't seem to slow down. He reasons, "I'm running from homelessness. I can't ever be in that position again."
Steve may be juggling several jobs now but he's making one thing clear. He doesn't intend to keep his title as "the hardest working man in the business" for very long. Instead, he wants to be "the smartest one in the business."
WHEN HIS VIEW ON MONEY WAS QUESTIONED
Steve's view on money was recently questioned when he made a comment on lottery winners who refuse to quit their day jobs. He said that he couldn't understand why any winner would "say something stupid like, 'I'm not gone quit my job'," after winning $168 million. "That don't make sense," he added. His remark earned applause when he uttered it during his daytime show but he also got a lot of flak for it. Many slammed him on Twitter for only thinking of the money and not the work that these people may not want to leave because it fulfills their passions. 
Steve has had his share of hardships which is probably why his views don't match those of others. He most likely just wants to value his earnings more by enjoying it while he still can