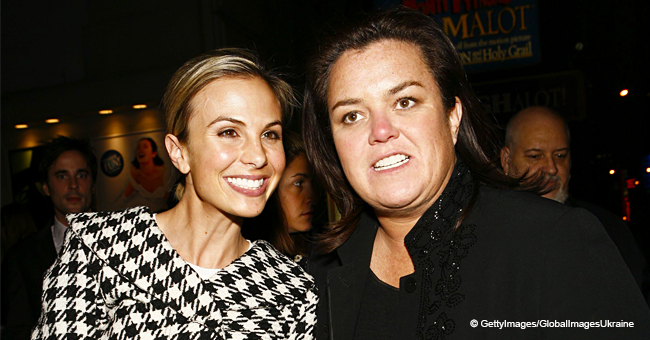 Rosie O'Donnell Reportedly Regrets Giving Interview about Having a 'Crush' on Elisabeth Hasselbeck
O'Donnell wishes she never sat down with "Ladies Who Punch" author Ramin Setoodeh.
She said, "My biggest regret was ever sitting down with Setoodeh for 20 minutes, and that's exactly what I did to appease my publicist. But it's my biggest regret."
Setoodeh said, "I'm grateful that Rosie O'Donnell sat down with me for an honest conversation for my book. She fundamentally changed "The View" and is an influential part of the show's history."
O'Donnell had previously said about Setoodeh as a man talking history of "The View" and creating only the stories that were negative and conflicted between everyone. And then he named the book "Ladies Who Punch." So, he's a misogynist … and I'm disappointed in him as a human being."
"Ladies Who Punch" was recently released and talks about alleged feuds on "The View," a long-running morning show on ABC which premiered 22 years ago.
A co-host on the program from 2006-2007 and 2014-2015, she said to Setoodeh that she was sexually abused by her father and that she had "a little bit of a crush" on Elisabeth Hasselbeck, one of her co-hosts on the show.
The comments triggered anew the feud with Hasselbeck and O'Donnell said her "little bit of a crush" was "in no way sexualized."
The comedian explained, "I wanted to support, raise, elevate her, like she was the freshman star shortstop and I was the captain of the team."
She also said that working with Whoopi Goldberg was the "worst experience she had on live television."
Controversies revolving around talk show hosts and co-hosts are nothing new. In October 2018, Megyn Kelly was under fire for defending the use of blackface makeup for Halloween. She said, "When I was a kid, that was OK just as long as you were dressing as character." She later apologized but her show "Megyn Kelly Today" was canceled by NBC two days later. Back in 2009, Conan O'Brien was set to replace Jay Leno on "The Tonight Show." But only after seven months, O'Brien was removed from the show so that Leno could return. O'Brien said, "The odds are we will both leave this Earth without speaking to each other, which is fine. There's really nothing to say."
Please fill in your e-mail so we can share with you our top stories!