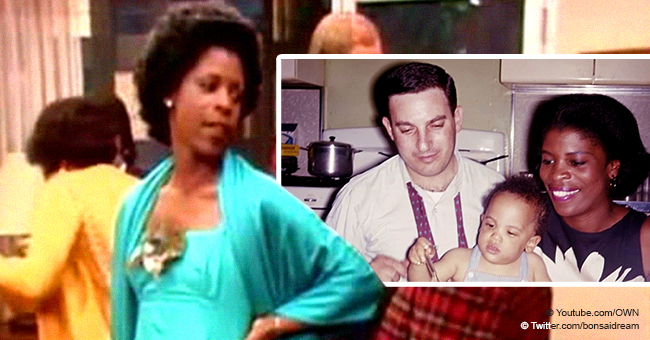 The Jeffersons' Roxie Roker Has a Rock Star Son
The 1975 show "The Jeffersons" had one character that everyone talked about—Helen Willis—played by an African-American, Roxie Roker. The character was famous for marrying a white man on-screen at a time when biracial marriages were not common.
Helen on "The Jeffersons" married a biracial man on-screen and off-screen, and her son from her real-life marriage is now a rock star.Roker brought her life on television to the real world by marrying Sy Kravitz, a white American. The couple were together for years and had a son, Lenny Kravitz, named after Sy's brother.
Kravitz grew up and followed his mother into the entertainment world, but instead of acting, he became a rock artist. He had been performing for years before his mother passed away in December 1995.
Describing the day she died to "BBC," the rock star said he had returned from a concert after he heard his mother got diagnosed with breast cancer. He visited her at the hospital, and while in transit to the house he was staying—it belonged to Rick Rubin—Roker died.
The 54-year-old stated that the only people with him when he heard the news was Johnny Cash and his wife, June Carter Cash. He said the couple was just flatmates, but they treated him like family.
The father of one described it as "a beautiful moment of humanity and love," and to honor them, he wrote a song titled "Johnny Cash;" which he included in his 2018 album "Raise Vibration."
In an interview with "Oprah's Masterclass," Lenny Kravitz described Roker as someone who was extremely warm and incredibly loving. He said his mother came from a home filled with love and warmth and had a great sense of family.
The "Grammy Awards" winning artist said she was extraordinary, kind, and fair. He also added that she had a lot of friends who respected her opinion and loved being around her. The singer said Roker hated gossips and was a good judge of character.
He credits the man he is today to his mother's upbringing and added that his father—a strict disciplinarian and an army veteran—also contributed.
Roker's legacy extends to the second generation of Kravitz's. Not only did her granddaughter, Zoe Kravitz, follow her footsteps as an actress, she is also setting trends and fighting for gender and racial equality in Hollywood.
In an interview with "Harper Bazaar" last year, the actress revealed that she didn't understand what her grandmother's role on "The Jeffersons" meant, until she came into the industry, now she is focused on her role in "Big Little Lies," where there are a lot of female cast and crew members.
Roker lives on in her son and granddaughter, and biracial marriages have become more prevalent in today's world.
Please fill in your e-mail so we can share with you our top stories!