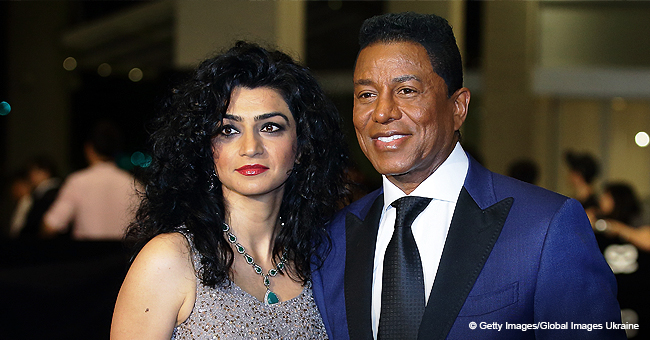 Jermaine Jackson's Ex Claims He's Not Paying Spousal Support
Jermaine Jackson's estranged wife, Halima Rashid, recently filed new documents in court, demanding the singer to pay what he owes her in spousal support. She filed for divorce in 2016 after a domestic violence incident, and three years later, their legal battle continues.
Halima Rashid is asking a judge to step in and make her estranged husband, Jermaine Jackson, pay the spousal support debt he has with her since May 2018.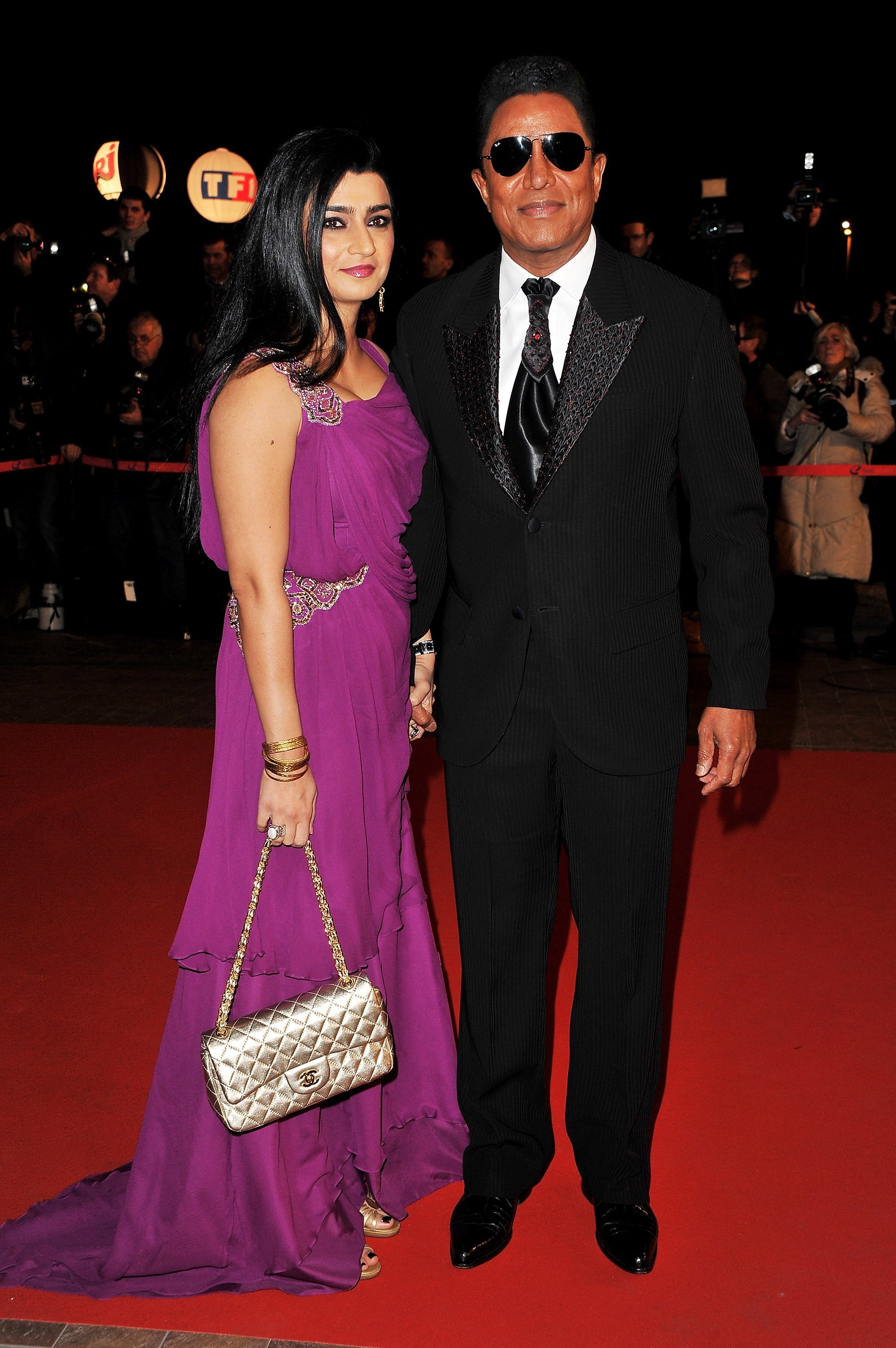 Jermaine Jackson and Halima Rashid attending the 2011 NRJ Music Awards. | Photo: GettyImages
According to documents obtained by TMZ, Rashid says the judge in their divorce case ordered Jackson to pay $2500 per month in spousal support in May 2018, and still, she hasn't received a dime from the singer.
The woman, who married Jackson in 2004, says he's sitting on a pile of money while she struggles to make ends meet while taking care of her elderly parents. She believes Jermaine was earning between $50k and $500k monthly while they were married.
DOMESTIC VIOLENCE AND DIVORCE
In June 2016, Rashid filed for divorce, citing irreconcilable differences, after 11 years of marriage with Jermaine.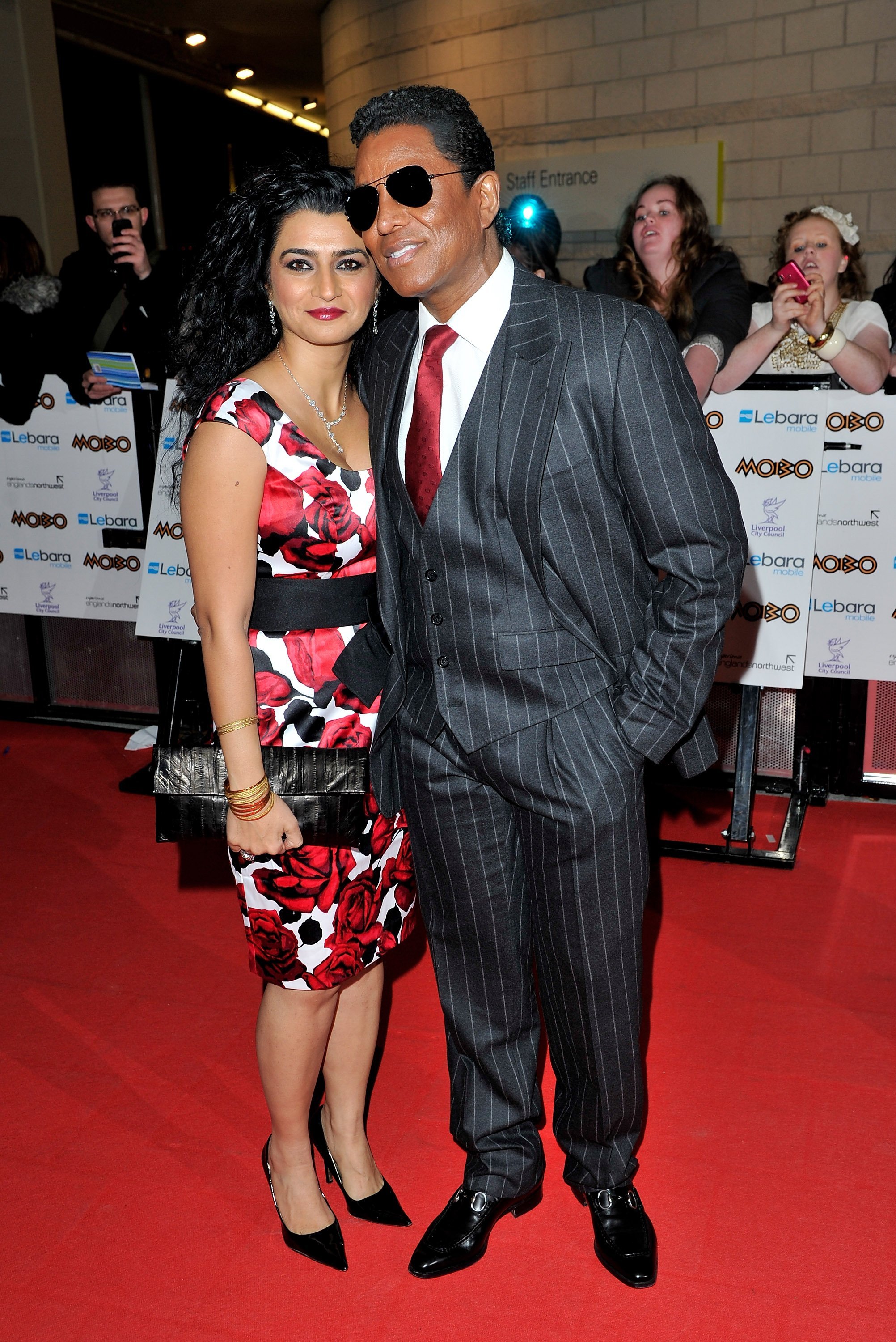 Jermaine Jackson and Hamida Rashid at the MOBO Awards in Liverpool, England on October 20, 2010. | Photo: GettyImages
At the time, she demanded her clean cut of their assets, including vehicles, some electronic appliances and a collection of Michael Jackson portraits.
She also asked for $35k in spousal support, alleging that she only made $600 per month.
The differences between the former couple first started in November 2015, when Rashid was arrested on a domestic violence charge for biting Jermaine's legs during a Thanksgiving dinner. She alleged that the man had spit on her.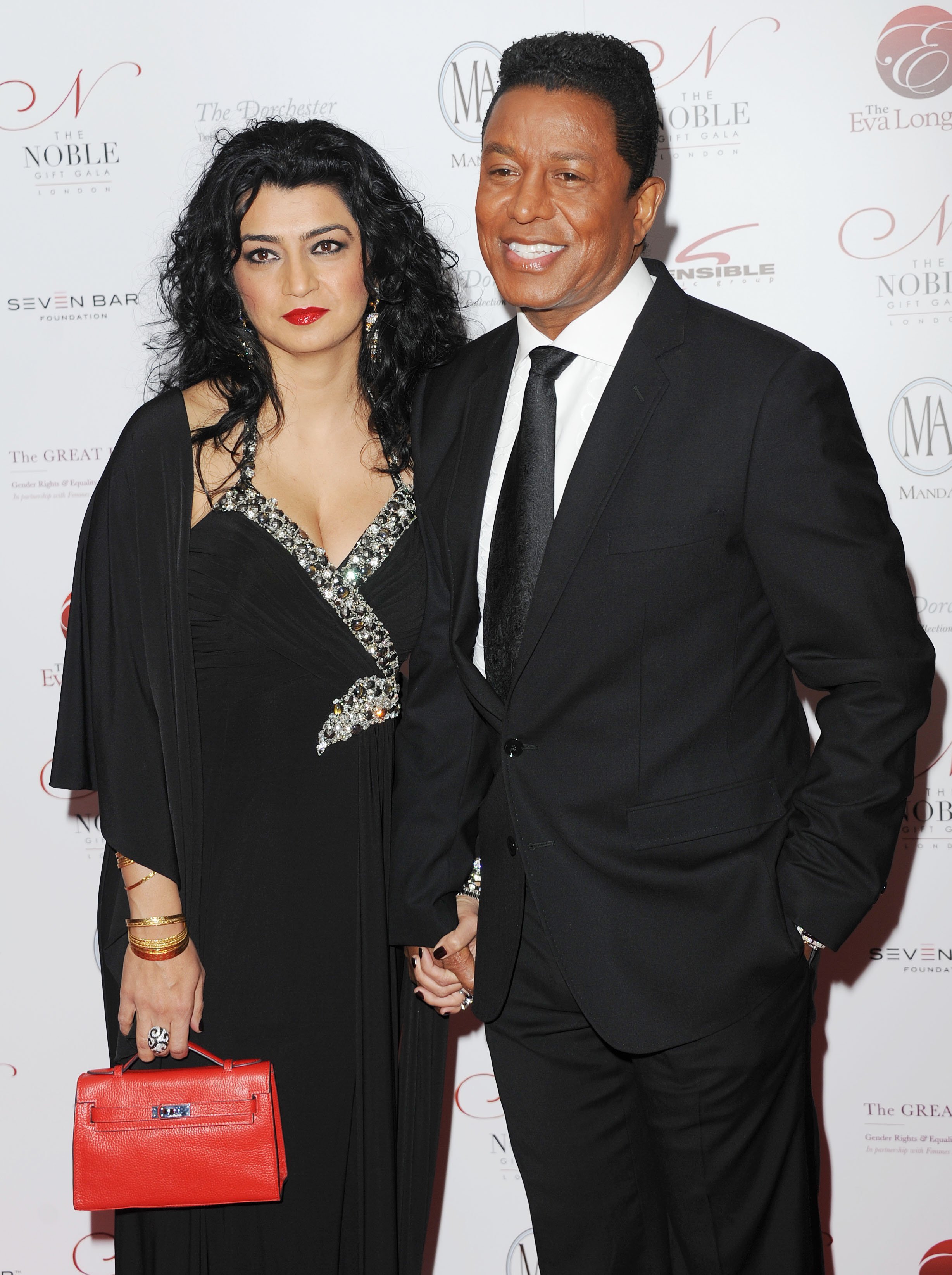 Halima Rashid and Jermaine Jackson at the Noble Gift Gala. December 10, 2011 | Photo: GettyImages
Rashid was charged with felony corporal injury and released on a $50,000 bail. Prosecutors dropped the case when they couldn't determine who was the aggressor in the fight.
JERMAINE ACCUSES RASHID OF THEFT
Earlier this year, Jermain filed court documents alleging that Rashid had been stealing money from his music royalties.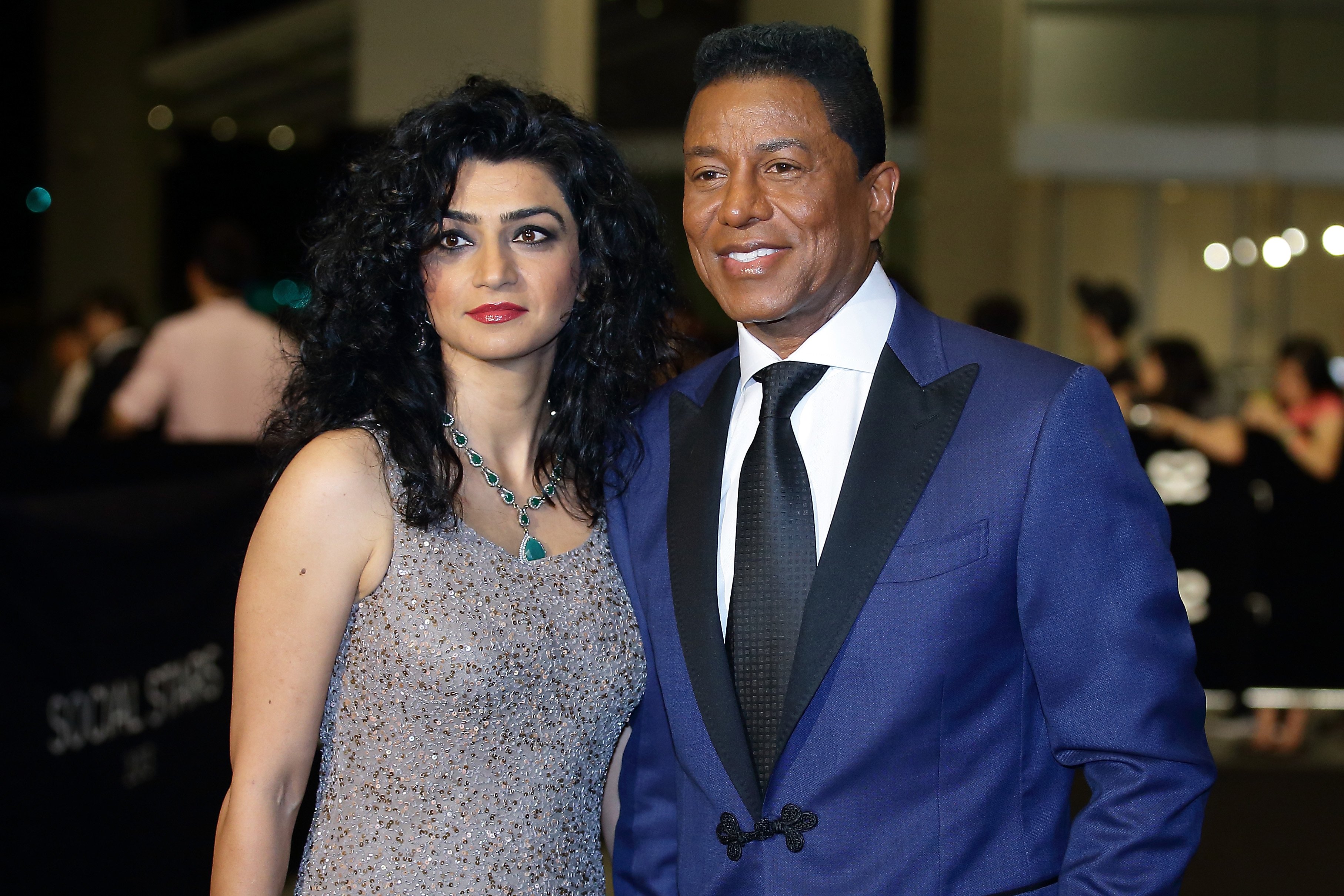 Jermaine Jackson and Halima Rashid at the Social Star Awards 2013. | Photo: GettyImages
According to The Blast, the 64-year-old claimed that the money from his music royalties had been diverted from his address to Rashid's without his knowledge. According to the musician, Rashid received a total of $93,991.12 since December 2017.
He also accused the woman of transferring $250k from their community assets to a company without his permission and called her actions "criminal."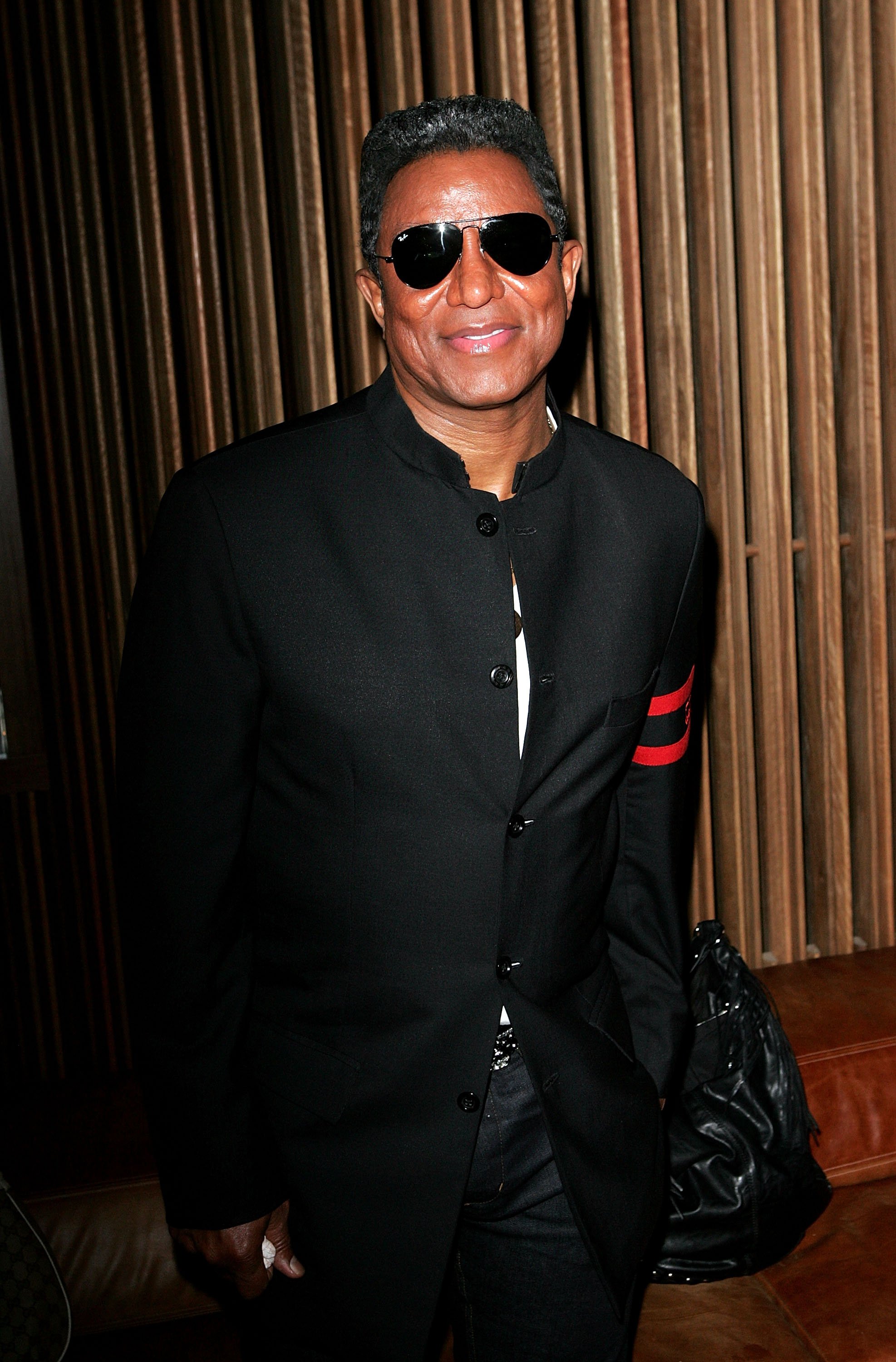 Jermaine Jackson promoting TV show "The Jacksons: A Family Dynasty," in Sidney. | Photo: GettyImages
Jackson also revealed his monthly income is $13,952, but his expenses total $10,934. The bills include an $8k mortgage, $1,000 on clothing, and $1,500 in child support, noting that he is behind $29k in his child support payments to another woman.
Please fill in your e-mail so we can share with you our top stories!