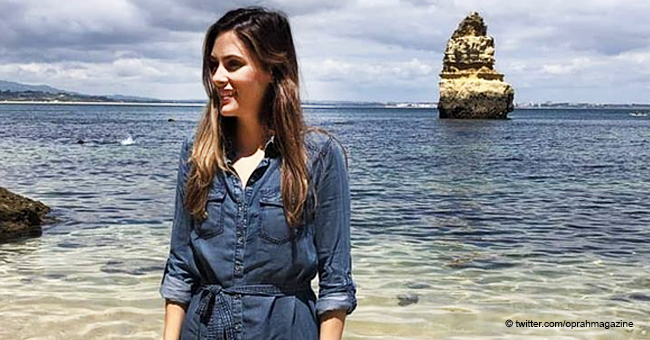 Woman Who Died of Cancer Wrote Her Own Obituary
Bailey Matheson, after being diagnosed with a rare but terrifying illness, decided to live her last days in the most fun ways ever and she suggested that people should do the same in her self-written obituary.
Bailey Jean Matheson passed away at the vibrant age of 35, but she was still able to inspire hundreds of people in her last moments. The young lady was diagnosed with leiomyosarcoma in January 2017.
Leiomyosarcoma is a very rare type of cancer that affects the muscle tissues in the human body. Its uncommon nature made it even harder for the doctors to treat Bailey.
When the first treatment option (use of radiation) failed and surgery was declared to be too risky, the doctors were left with chemotherapy as a last resort, even though it wasn't exactly reliable.
Seeing that she was left with a few horrid options, Bailey decided to live her life without treating the disease and just let "nature take its course." The energy-filled damsel chose to live out her remaining days doing the things she had always wanted to do.
Her courage and strength stood as an encouragement to her family members, friends and even those that had only heard about her. Bailey knew that she wouldn't be able to stay alive for too long (she was reportedly given 2 years to live) and to that effect, she wrote her obituary which went on to touch the lives of people all over the world and motivate even more people than she had done when she was still breathing.
In her eulogy, Bailey professed her love for her parents, who supported her decision on her sickness, her loving friends, Brent Andrews, her "amazing and caring" boyfriend, many of her supportive friends and her adorable pets! She closed her emotive text with a soul-stirring piece of advice;
"Don't take the small stuff so seriously and live a little."
Bailey's energetic attitude towards life can also be seen in a fellow cancer victim, Beth Chapman. The 51-year-old is widely known as Dog the Bounty Hunter's wife, and she has been battling with lung cancer for a few years too.
According to a source, the reality star survived the first cancer-wave back in 2012 before cancer reappeared six years later. On screen, Beth has never been the slow type, and she has maintained this energy in real life despite her ill-health. She revealed on social media that her cancer doesn't define her.
It is clear that life is filled with various heart-aches and troubles. Like Bailey or Beth, a true victor won't let these problems hinder his/her drive in life!
Please fill in your e-mail so we can share with you our top stories!