Unbelievable Story of How Kirk Douglas's Wife Saved Him from Dying in a Devastating Plane Crash
Many words have been spoken about the intuition of a woman, and if it weren't for Kirk Douglas's wife 21 years ago, he probably wouldn't be with us today at the ripe age of 102.
On March 22, 1958, Kirk was set to fly to New York on Mike Todd, Elizabeth Taylor's third husband's private jet, to meet former President Harry Truman.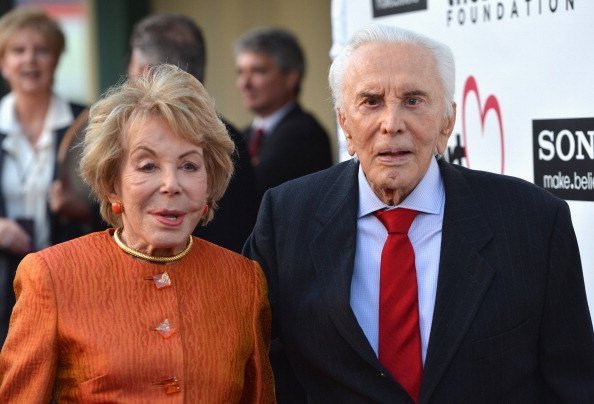 The night before, Anne Douglas, who was pregnant at the time, told Kirk she had a "strange feeling" about the trip and begged him not to go. A heated argument followed, but in the end, Kirk stayed put.
When they turned on the radio the next morning, the couple heard that Mike Todd's jet crashed in New Mexico and left no survivors.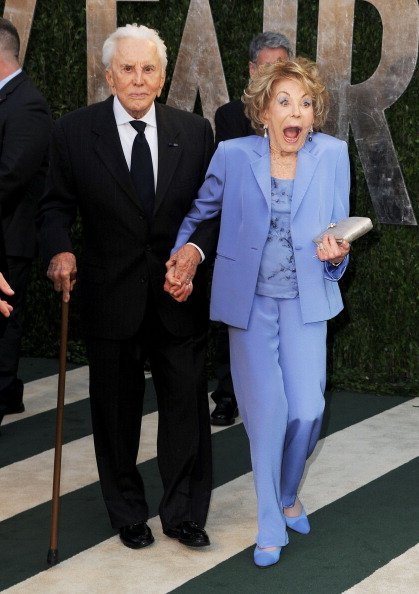 In their joint memoir released in 2017, Kirk recalled that the moment left him dumbfounded. "You saved my life," he told Anne and added, "I promised her right there, right then, I would never doubt her intuition again."
And he never did, the two got married back in 1954, and remained side by side since. In an essay, Kirk penned to Closer Weekly late in 2016, he attributed his long and prosperous life to Anne, "I was lucky enough to find my soul mate 63 years ago, and I believe our wonderful marriage and our nightly "golden hour" chats have helped me survive all things," Kirk wrote.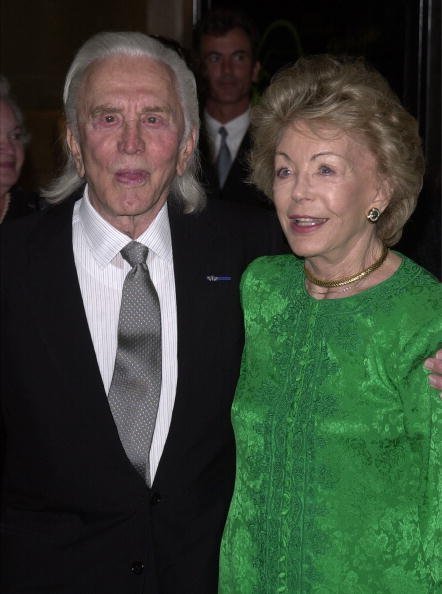 Kirk had two sons with Anne, Eric and Peter, and two sons from his previous marriage to Diana Douglas, Joel and Michael, which ended in divorce three years before he met Anne.
The 1990s saw Kirk experience some of the worst lows and best highs of his acting career. In 1991, Kirk did end up involved in a plane crash when the helicopter he was in, crashed into an airplane in mid-air close to Santa Paula airport in California.
After the crash, wherein two people suffered severe injuries while two others sadly died, it caused Kirk to look at his spiritual life, and he decided to devote his free time to studying Judaism.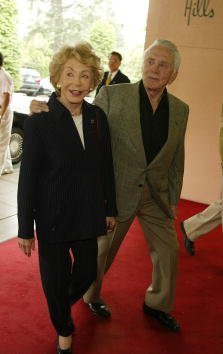 In 1996, Kirk received the prestigious Lifetime Achievement award, while the three-time Oscar nominee also suffered a severe stroke that left him with a permanent speech impediment.
When Kirk got told he may never speak again, he proved them wrong after several months of daily speech therapy classes began to pay off. It may have limited his acting roles since, but he learned how to speak again.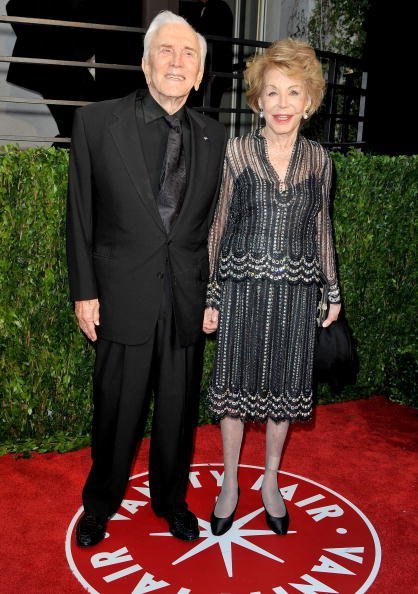 Many may remember the legendary actor from old time movies such as "Spartacus," 20,000 Leagues Under the Sea," and "The Bad and the Beautiful," but also made notable appearances in theater and television during an astounding eight-decade career.
But the limitations of his voice did not stop him from contributing to society in special ways. For his birthday in December 2015, Kirk donated $15 million to an Alzheimer's treatment facility called Harry's Haven outside Los Angeles.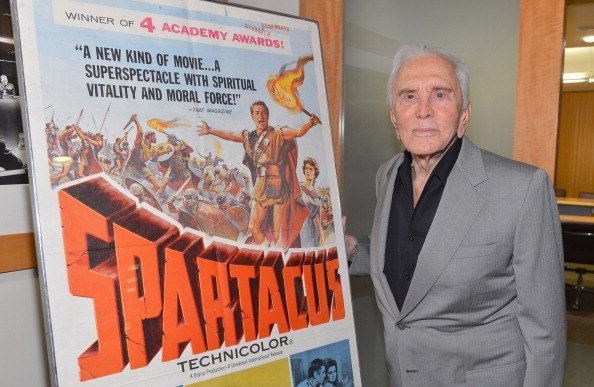 The facility mainly treats patients who previously worked in the acting business, and the donation enabled them to add two stories because of the generous donation and named it the Kirk Douglas Care Pavilion.
Over the past 65-years, Kirk and Anne experienced a lifetime of high's and low's together, and love each other as much as the day they first married. A long and happy life together, something Anne ensured that day she wouldn't ignore her intuition.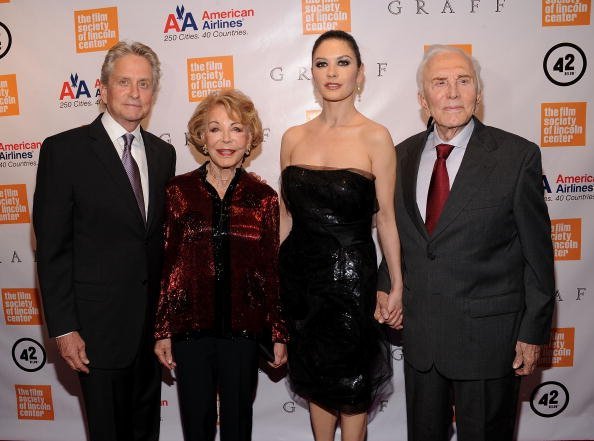 Shortly before Kirk turned 102 in December last year, he made a special appearance in support of his 74-year-old son Michael Douglas, who received a star on the Hollywood Walk of Fame. During his acceptance speech, Michael had a few unique words to say about his father.