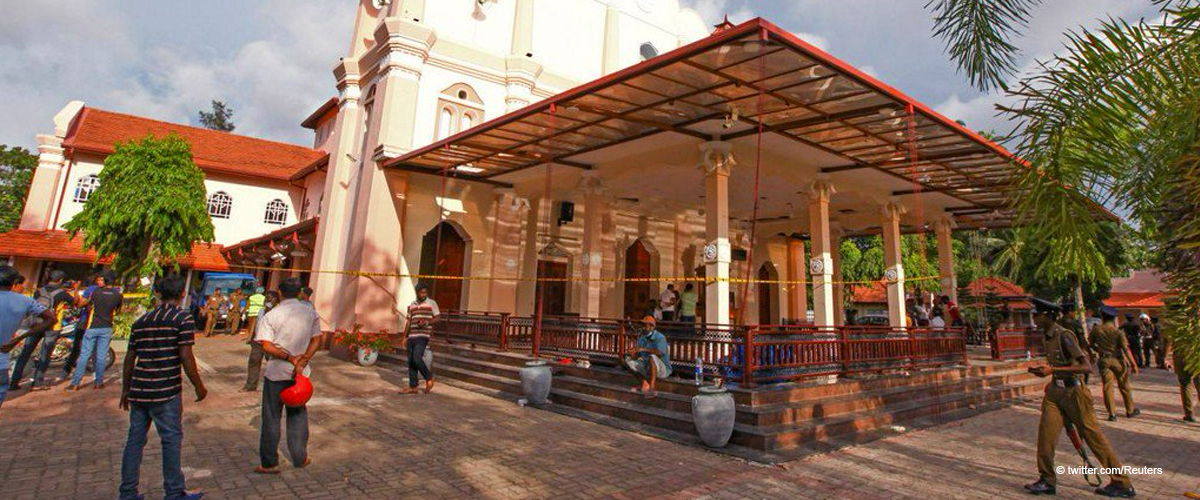 TV Chef & Americans Part of Victims Of Sri Lanka Church & Hotel Massacre

The identities of some victims of the Easter massacres in Sri Lanka included a British mother and her 11-year-old son, along with a TV chef, her daughter, and Americans.
A series of bomb attacks across Sri Lanka on churches and luxury hotels killed at least 290 people and injured about 500 people. The attacks were the deadliest series of attacks the South Asian island country had seen since a bloody civil war there ended a decade ago.
A Sri Lankan government forensic analyst revealed that 7 suicide bombers were responsible for the attacks and 24 people have been arrested in connection with the attack. Authorities said the attackers were thought to be part of a "radical extremist Islamist group."
The explosions which were mostly centered around Colombo, the capital, collapsed ceilings and blew out windows, killing worshippers and hotel guests. Most of those killed were Sri Lankans.
However, the three bombed hotels and one of the churches, St. Anthony's Shrine, were frequented by foreign tourists. Sri Lanka's Foreign Ministry said the bodies of at least 27 foreign visitors from a variety of countries were recovered.
The U.S. revealed that "several" Americans were among the dead. Britain and China also revealed they lost citizens in the attack.
Five British nationals are among the dead, including Shantha Mayadunne, a TV chef, and her daughter, Nisanga. One American was also among the missing, officials said.
President Donald Trump sent his condolences to the country. "The United States offers heartfelt condolences to the great people of Sri Lanka," the president tweeted. "We stand ready to help!"
Prime Minister Ranil Wickremesinghe said he feared the massacre could trigger instability in Sri Lanka. He went on to vow "vest all necessary powers with the defense forces" to take action against those responsible.
The government imposed a nationwide curfew from 6 p.m. to 6 a.m. Facebook and other social media have also been blocked to curtail the spread of false information and ease tension.
Please fill in your e-mail so we can share with you our top stories!