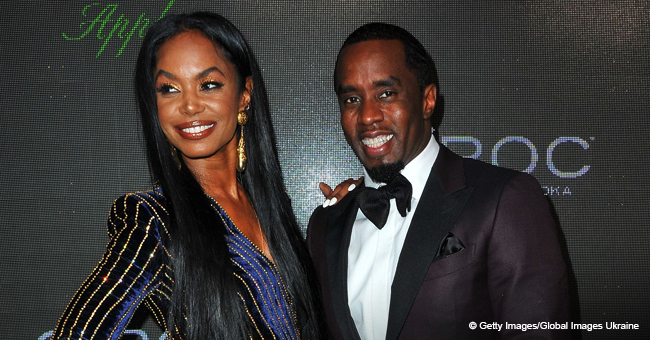 Kim Porter's Last Words to Diddy before Her Death

Sean "Diddy" Combs opened up about his ex-wife Kim Porter who died last year. He revealed what her final words were to him not long before she left us.
The music mogul did an interview with Essence and shared details about the last few days and the final interaction he had with his ex-wife. Porter died at her Toluca Lake home in California on November 15, 2018. She was 47 years old.
Combs shared one son, Christian, 21, and twin girls Jessie James and D'Lila, 12, with Porter. Porters also had a 27-year-old son, Quincy, from a previous relationship.
The 49-year-old rapper said that before Porter died, she told him she wasn't feeling well. She sent the children to Combs' house so that they wouldn't catch the flu from her.
He said:
"One night I was checking on her, and she was like, 'Puffy, take care of my babies.' She actually said that to me before she died."
When Combs got the news that Porter died, he cried quite a bit. He also reflected on what she'd said. In the grand scheme of things, Combs believed that Porter had prepared him for the day she might be gone.
"I was crying out to God — and to her — and almost immediately Kim's voice kicked in, and I could hear her saying, 'Make sure you take care of my babies.' "
He added:
"Every time Kim and I talked, it was about the kids. We'd check in as friends, of course, but we never had a conversation that didn't include the kids. It was on some superhero s—. I ain't even gonna lie. On some level, I knew she was training me for this. I knew that I had to be ready to do whatever I was supposed to do if something like this ever happened."
Right away, the rapper "jumped into mommy mode." He made sure the kids did not receive the devastating news via social media. Instead, he made his way to the girls' school, and he disconnected Christian's (who had a flight) phone.
Following their mother's passing, the kids have gotten to spend more time with their father, who no longer puts work ahead of family bonding as he sometimes used to. He admitted he was a "part-time father" before.
Now, he hears Porter's voice telling him to be with the kids more and thankfully, the family is doing very well. Sarah Chapman and Misa Hylton-Brim, the mothers of Combs' kids Chance and Justin, have been supportive.
Combs credited Porter's love for how well the family is doing. In January, the Los Angeles County Department determined that she died due to lobar pneumonia. Combs held a memorial at his home in Bel Air on November 18. On the 24th, she was buried in Columbus, Georgia, her hometown.
The May issue of the Essence magazine will feature the full interview from Combs. He and daughters Chance, Jessie, and D'Lila are photographed on the cover of the publication.
Combs and Porter were together from the early '90s before their first split in 1999. They got together again in 2003 and permanently separated in 2007. At the time of her death, the two were co-parenting peacefully.
Just before Porter's funeral was held, Combs shared a couple of tributary posts to Instagram featuring photos of his gorgeous ex-wife. The first showed Porter wearing a jeweled crown and a white fluffy hood.
Combs wrote in the caption:
"Today we lay to rest our ANGEL. Her spirit lives on with us FOREVER!!! We thank you all for your prayers and support. You have no idea how much it means to us. We thank GOD for all of you."
The next post was one of Porter and her twin girls, as well as Jessie, all enjoying themselves on the beach. "The truest definition of a MOTHER," Combs captioned it.
Please fill in your e-mail so we can share with you our top stories!