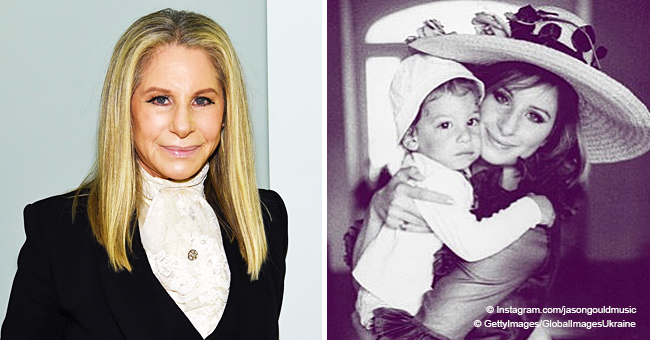 Barbra Streisand's Son Pays a Sweet Tribute to His Mom on Her 77th Birthday
The legendary singer and actress Barbra Streisand turned 77 this April 24 and all her family and friends sent her best wishes.
Barbra had a wonderful day with her husband, actor James Brolin, who dedicated this special day to pamper the legendary star and even confessed that he had prepared something special to celebrate.
The winner of the academy prize received a shower of congratulations and good wishes from her closest people. However, one of the most tender messages Barbra received came from the family member whom she most loves and admires; his only son, Jason Gould.
HER SON'S SWEET WISHES TO MOM
Being Barbra's son of his marriage to the actor Elliot Gould, Jason inherited the artistic vein of both parents and has fun while exploring each of his different interests: he is a musician, actor, filmmaker and writer, a real pride for his parents.
Jason and his successful mom Barbra have a close and very special relationship, so the young man did not hesitate to use the social media to remind everyone about his beloved mom's birthday with a moving publication.
The only child of the award-winning actress and singer shared a tender black and white photograph where he appears at 2 years old in his mother's arms and wrote in the subtitle: "Happy birthday to my dear mother, Xo".
Barbra was deeply moved by the beautiful image her son shared and commented:
"I love you, honey. I can not wait to see you later! "We are sure that both had very good times on this special date.
Few of her fans know that despite being one of the most successful entertainment artists of all time, Barbra used to hate her own name.
Originally her name was spelled Barbara, but she hated it so much that she decided to give it a magical touch and eliminate one of the vowels, the result she obtained is certainly interesting.
The Grammy award winner recently paired with the famous comedian Melissa McCarthy to sing a duo and a video of both while Barbra tries to teach Melissa to sing proved that everything is possible in this life.
Please fill in your e-mail so we can share with you our top stories!