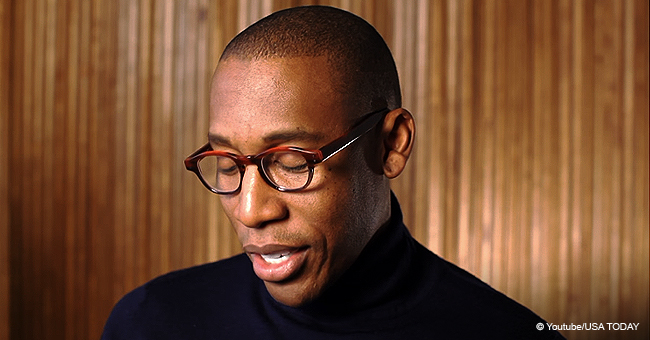 Raphael Saadiq Once Revealed How He Coped after the Tragedy of Losing 4 Siblings
Singer and music producer Raphael Saadiq once opened up about losing four of his siblings in different circumstances, and not letting the tragedy run his life. He proved to others that it is possible to make music without allowing the pain to translate into it.
Raphael Saadiq is considered a pioneer of the R&B genre. He started his career as a teenager when he successfully auditioned for Sheila E.'s backing band on Prince's Parade Tour.
"We were in huge venues with the biggest sound systems in the world; all these roadies throwin' me basses, and a bunch of models hangin' round Prince to party. For almost two years. That was my university," he said of the experience.
After the tour was over, Saadiq kept playing with Prince in smaller venues and after-gigs club shows. "I think he liked my feel," he said of the later singer, "otherwise he wouldn't have invited me to play."
When "university" was over, Saadiq returned to his home in Oakland and became the lead vocalist and bassist in the trio, Tony! Toni! Toné! Alongside his brother, Dwayne Wiggins, and his cousin Timothy Christian.
Saadiq's career as a music producer started to take off, and by the time 1996 rolled around, he was already a well-established name in the music industry. Over time he would work with artists like D'Angelo, Joss Stone, TLC, En Vogue, Kelis, Mary J. Blige, Ledisi, Whitney Houston, Solange Knowles, and John Legend.
With his abilities on the music board, Saadiq became a bridge to help other people translate their emotions into music, and still, he managed to keep the tragedy in his life in the shadows for many years.
The second youngest of 14 siblings, Saadiq knew the face of death since he was a child. At 7, his brother was shot to death. Then, another one overdosed on heroin and a third one committed suicide because he couldn't handle his drug addiction.
"My sister was a singer; she sang blues. A cop was chasin' some kid through a residential neighborhood, and the kid killed her when he ran into her car," he recalled of his fourth dead sibling.
And continued:
"And through all of that I was makin' records, but it wasn't comin' out in the music. I did it to kinda show people you can have some really tough things happen in your life, but you don't have to wear it on your sleeve."
Saadiq never made explicit reference to the tragedy in his music and the listener would have to look hard to find the slightest trace of anger in his songs - although it is there in tracks such as "The Answer" off 2011's "Stone Rollin'."
Some of his recent work includes a collaboration with Mary J. Blige as a songwriter for the movie "Mudbound," for which they both received Academy Award nominations for Best Original Song, and the production of John Legend's holiday-themed album, "A Legendary Christmas."
Please fill in your e-mail so we can share with you our top stories!