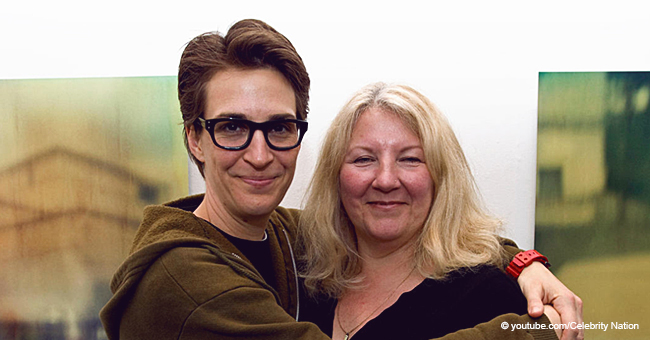 Rachel Maddow and Partner Susan Mikula Have Been Together for 20 Years but Still Aren't Married
Rachel Maddow, the TV host best known for "The Rachel Maddow Show," has been in a relationship with Susan Mikula for two decades but has not walked down the aisle yet.
The couple met each other in 1999 when Mikula, an artist and photographer, hired Maddow to dig tree stumps out of her front yard. As the TV host labeled it, it was "very 'Desperate Housewives'" but was also "love at first sight."
From that moment on, the pair have been living together in Northampton, Massachusetts.
As Mikula explained, both of them have the "TV Disease."
NOT FEELING THE URGENCY TO GET MARRIED
Even though gay marriage has been legal in that state since 2004, the couple has not gotten married yet, and Maddow has always stated that she and Mikula don't feel the urgency of tying the knot. The TV host even said that she was ambivalent about the cultural impact of same-sex marriages.
"I feel that gay people not being able to get married for generations, forever, meant that we came up with alternative ways of recognizing relationships, and I worry that if everybody has access to the same institutions that we lose the creativity of subcultures having to make it on their own. And I like gay culture," Maddow admitted.
EXPLAINING THEIR "TV DISEASE"
In an interview the couple had with People in 2010, they revealed some interesting aspects of their Massachusetts' home, located about three hours north of New York. The most shocking one is that they don't have a TV in there.
As Mikula explained, both of them have the "TV Disease," adding that "Rachel can't have one because she'd watch it all the time!" Instead of spending most of their time together watching TV, they enjoy each other's' company and the home-cooked meals Mikula prepares.
Maddow's partner was born in New Jersey although her family moved to New Hampshire when she was quite young. From a very early age, she felt passion for photography. In 1998, she had her first solo exhibition and, from that point on, her career has kept raising.
Mikula finds inspiration in different painters, such as Julian Schnabel, Cy Twombly, Agnes Martin, Joan Mitchell, and Gerhard Richter. Nowadays, her work is recognized in several important cities, including Miami, New York, Los Angeles, and San Francisco.
CRYING IN LIVE TV
In June 2018, Maddow was unable to hold back tears and broke down live while reporting breaking news about immigrant babies being held in "tender age" shelters.
Soon later, she took to social media, tweeting an apology for breaking down. She wrote, "Ugh, I'm sorry. If nothing else, it is my job to actually be able to speak while I'm on TV."
Please fill in your e-mail so we can share with you our top stories!