The Kids from 'The Bernie Mac Show' Reunite in Rare Photo
The three childhood stars of  "The Bernie Mac Show" had a reunion some days ago leaving fans all tensed up in hopes of a remake of the famous classic show. Camille Winbush, who is perhaps most recognized for her recurrent childhood role on the show took to Instagram to share a photo of herself and her TV siblings, Dee Dee Davis, and Jeremy Suarez. 
The trio, all grown up, were casually dressed and all smiles as they gathered for the selfie, getting dedicated fans to take a trip down memory lane. All that was missing from the beautiful picture was big Bernie Mac and his dashing smile! It reminded lots of people how much they miss the now late comedian.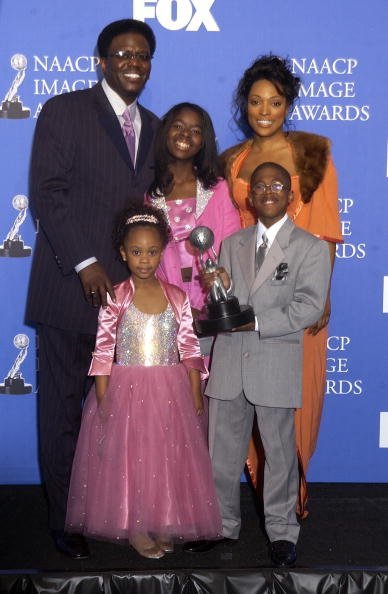 Excited that they were reunited, Winbush captioned the shot, "up to something" stirring fans who excitedly made wild guesses that there could be a remake in the works. For its comical storytelling and heartwarming family theme, "The Bernie Mac Show," remains evergreen and popular.
The five-seasons show became a household favorite back in the 2000s and even won numerous awards attesting to its success. It is no wonder that this trio reuniting would spark rumors of a "Bernie Mac Show" remake! It came sometime after they were first seen together in June 2018 at a reunion interview. 
Passing away two years following the cancelation of the show, Bernie was absent from their first reunion together in 2008 as they all gathered to mourn his demise.
This most recent appearance beats that by a long stretch as they exude great happiness for the opportunity to be together again; the entire family was present.
With ten years long gone, the bunch including Kellita Smith still looks stunning! According to reports, the reunion was for a project which remains unknown even till now!  Although Bernie Mac would be absent, fans again look forward to seeing a new TV production based on the family. 
While we wait in hopes of seeing them on screen together once again, it is delightful to find that the kids are now so grown up! Nerdy Jordan, Bernie's "Baby Girl," is now a mother, and big sis Bryanna, played by Camille, is also beautifully grown and continues to star in many movies.