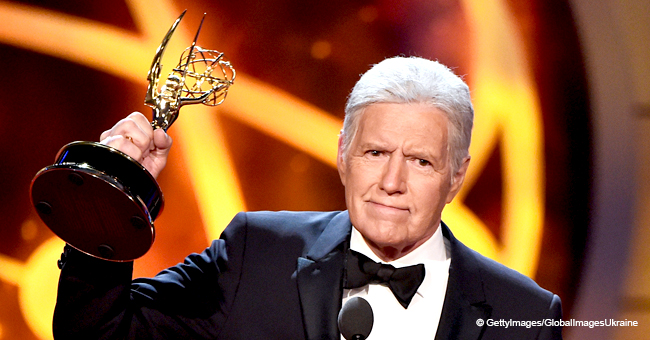 Alex Trebek Receives a Resounding Ovation at the 2019 Daytime Emmy Awards
TV personality Alex Trebek, best known for several game shows including "The Wizard of Odds," "Double Dare," and "Jeopardy," got a standing ovation at the 2019 Daytime Emmy Awards.
During the 46th edition of the ceremony, held at the Pasadena Civic Auditorium in Pasadena, California, Trebek got on stage to present the Best Younger Actress and Actor awards, won by Hayley Erin from "General Hospital" and Kyler Pettis from "Days of Our Lives," respectively.
Before the man even said a word, though, the audience gave him a well-deserved standing ovation. The 78-year-old host received such recognition a few months after he shared a new update on his battle with cancer.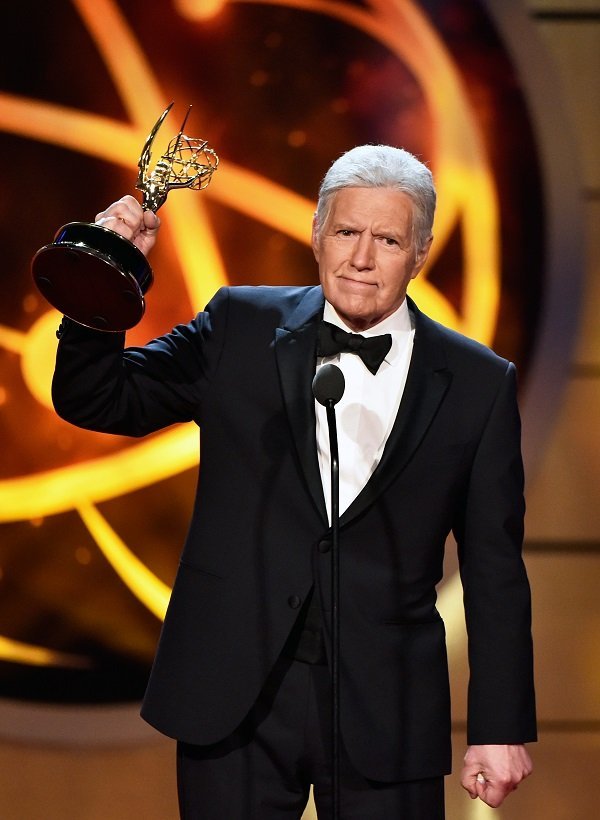 Alex Trebek during the 46th annual Daytime Emmy Awards at Pasadena Civic Center on May 05, 2019 in Pasadena, California | Source: Getty Images
TALKING ABOUT HIS HEALTH
On March 6 this year, the "Jeopardy" YouTube channel shared a video message recorded by Trebek in which he announced he had stage 4 pancreatic cancer. The man pointed out that he wanted people to learn about his condition from him.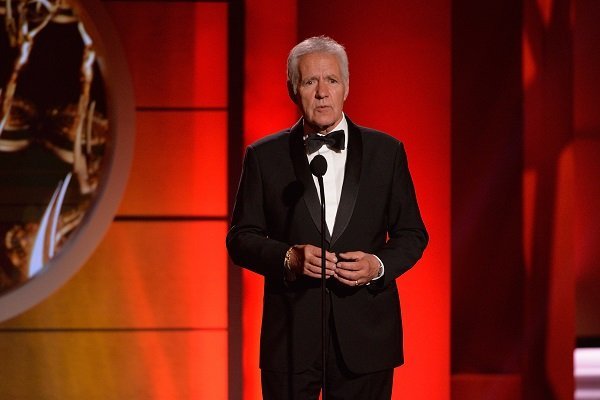 Trebek at Pasadena Civic Auditorium on April 30, 2017 in Pasadena, California | Source: Getty Images
"Normally, the prognosis for this is not very encouraging, but I'm gonna fight this, and I'm gonna keep working, and with the love and support of my family and friends, and with the help of your prayers also, I plan to beat the low survival rate statistics for this disease," Trebek revealed.
To finish his message in a much lighter tone, the host said that he had to get better because his contract states that he has to host "Jeopardy" for three more years. "Keep the faith, and we'll win. We'll get it done," Trebek said.
In late-April, the TV host appeared on "Good Morning America" to tell Robin Roberts that his oncologist told him he was "doing well." He also listed some of the painful health issues he has endured, including "kidney stones" and "ruptured discs," admitting that he was used to dealing with pain.
GIVING AN UPDATE
"But what I'm not used to dealing with is the surges that come on suddenly of deep, deep sadness, and it brings tears to my eyes," Trebek revealed, adding that his platelets, blood counts, and weight were steady and that the cancer indicators were coming down.
He also said that he would get another round of chemotherapy the week after his appearance in the show and that, after that, doctors would do a "review to find out where things stand."
Finally, Trebek said that he and his doctors were attacking the disease chemically and spiritually and that, if everything turned out well, he would be back on the air with original programming come this September."
TAKING AN AWARD HOME
Apart from presenting the Best Younger Actress and Actor awards, Trebek also took home the Outstanding Game Show Host award.
The man admitted to being afraid that sympathy would play a role in the decision of giving him the award as "you should be judged on the merits of your work." However, he had major surgery to remove two life-threatening blood clots on his brain in 2018, and he didn't win the award that time, so he stopped "worrying about the wrong thing."
Please fill in your e-mail so we can share with you our top stories!