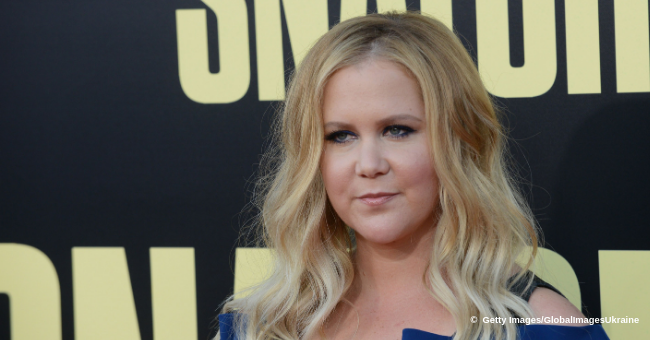 Amy Schumer Gives Birth to Baby Boy

Proud parents Amy Schumer and husband Chris Fischer have welcomed their first child on Sunday evening, a baby boy.
The couple shared the news on Instagram on Monday. Amy Schumer shared an adorable photo of herself holding their newborn son while Chirs Fischer kissed her head.
PROUD PARENTS
She wrote in the caption: "10:55 pm last night. Our royal baby was born."
The news follows just hours after Meghan, the Duchess of Sussex gave birth to a healthy baby boy during her 41st week of pregnancy.
Shortly before officially announcing the birth on Instagram, Schumer shared a photo of herself at the Met Gala the night before. She wrote in the caption:
"Met look this year. Last night on the way to the hospital."
The star could be seen smiling broadly, dressed in black sweats with a grey top and cardigan. Her hair was styled in a braid as she "posed" on the red carpet.
WEDDED BLISS AND PREGNANCY COMPLICATIONS
Back in February, Schumer had to cancel her tour due to a pregnancy complication. Like Catherine, the Duchess of Cambridge, Schumer suffered from hyperemesis gravidarum.
Hyperemesis gravidarum is a condition characterized by severe nausea, vomiting, weight loss, and electrolyte disturbance during pregnancy.
Schumer and Fischer wed in a private ceremony back in February 2018. Their wedding guests included Jennifer Aniston, Chelsea Handler, and Jake Gyllenhaal.
The couple only announced the pregnancy back in October 2018.
SCHUMER'S FUTURE PROJECTS
Fans of Schumer can look forward to her upcoming project, once her maternity leave is over.
She will appear in "The Human," however a release date has not yet been confirmed. According to the Internet Movie Database, the film is currently in pre-production.
Schumer also recently produced her comedy special, "Amy Schumer: Growing," as well as the romantic comedy, "I Feel Pretty," starring herself and Michelle Williams.
Please fill in your e-mail so we can share with you our top stories!