Wendy Williams' Estranged Husband Reportedly Files for Alimony and Child Support Amid Divorce
The Wendy Williams divorce drama continues with new reports claiming that her estranged hubby, Kevin Hunter has made demands for spousal support.  Kevin Hunter, who was married to the media mogul for decades, has reportedly filed for Alimony and even more, child support.
Williams' divorce battle started last month after she filed for divorce from Kevin when news about his infidelity broke out. Ever since, very little has been heard from Hunter until a few days ago when news of his attempts at getting financial support hit the internet.
According to documents obtained by TMZ, the former manager is making excessive demands for spousal support, child support, and enough money to foot, their only child together, Kevin Hunter Jr.'s college bills. 
Hunter's move is not exactly unexpected but can be deemed rather shameful considering how nasty his cheating scandal was. Although continuously accused of cheating on Williams, the pair have remained together for decades!
They were a rather close-knit couple with Hunter being Wendy's manager and an executive producer on Wendy's famous TV show! Considering how far they have come together, it was very disappointing when news of Hunter's alleged mistress delivering a baby boy, that rumors claim to be his, littered the media.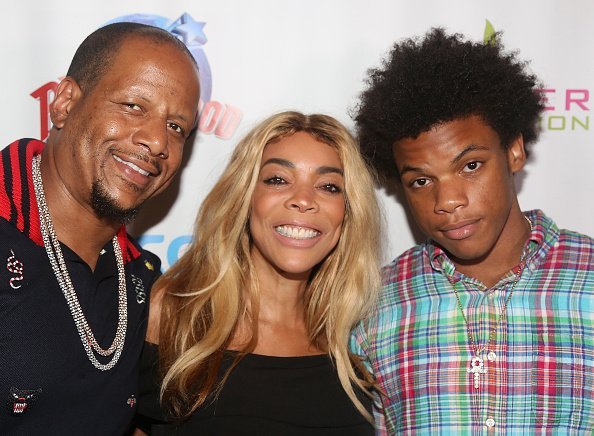 It, however, seemed to be the final straw that pushed Wendy into finally taking that one big step. Hunter, however, showed remorse as he gave a lengthy public response about the allegations while speaking to "US Magazine" on April 16. Hunter:
"I am not proud of my recent actions and take full accountability and apologize to my wife, my family, and her amazing fans."
He went on to reveal that he is "going through a time of self-reflection" and doing his possible best to make amends where necessary. Now fired from his roles as her manager and a significant producer on the talk show, it is not surprising that Hunter is making a move to get himself some cash.  
A source revealed to "US Magazine" that it is certain Wendy will wave this storm no matter how brutal. 
"Wendy's not looking back. Her friends and family think the sky's the limit now that Kevin's gone. She still has healing to do, but she's taken several major steps in the right direction. She's strong and resilient."
We sure hope to see the bubbly star back on screen soon!