Melania Trump Celebrates the Anniversary of 'Be Best'
Melania Trump has recently celebrated one year of her "Be Best" campaign and showed off her elegant figure by wearing a denim midi-dress by Emilia Wickstead.
On Tuesday, May 7, the First Lady of the United States showed up to an event held in the Rose Garden of the White House to deliver a speech regarding her initiative.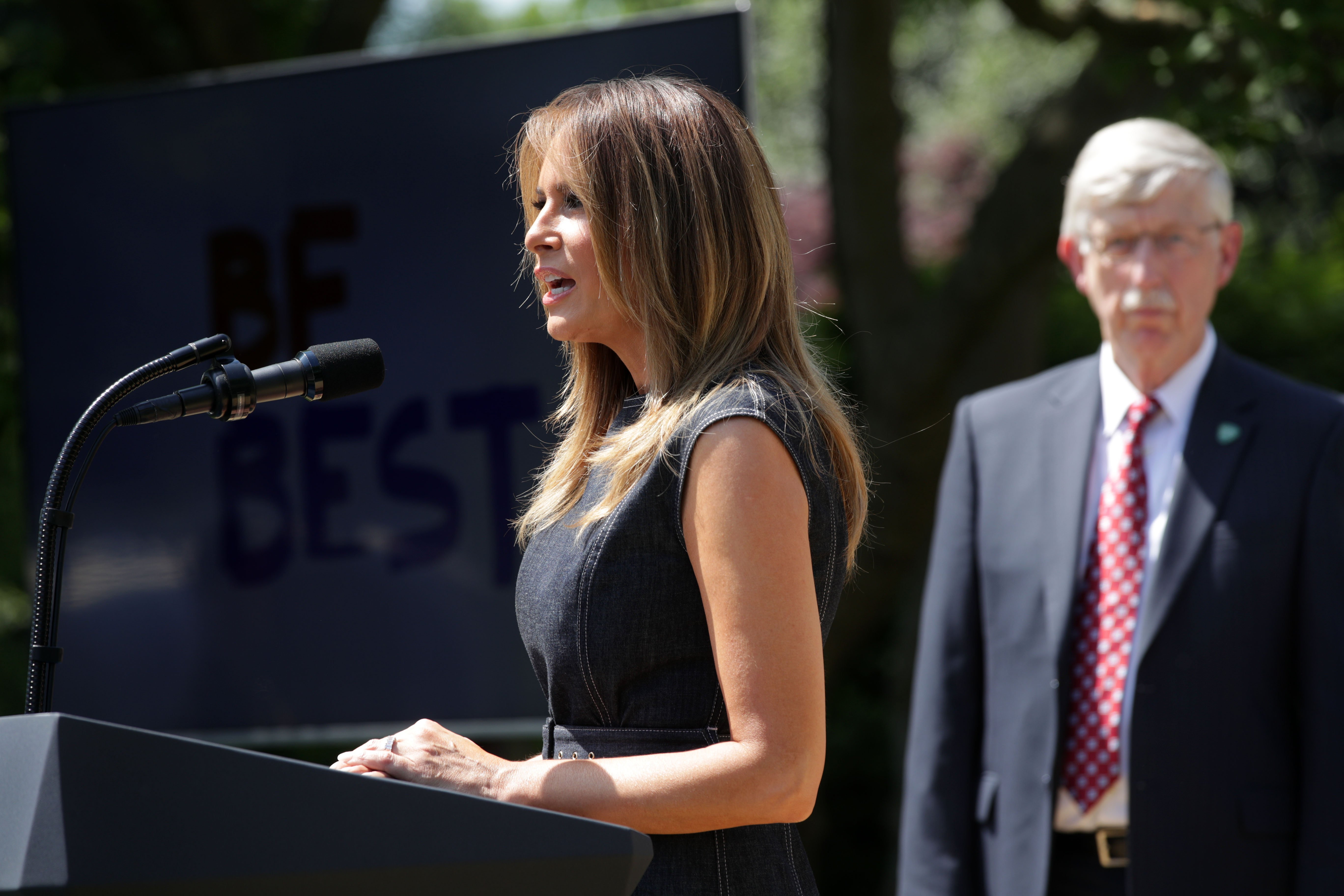 It has been reported that her husband, Donald Trump, was also at the ceremony and congratulated Melania for all her hard work by landing an awkward kiss on her cheek.
The President of the United States arrived at the ceremony before Melania and drew applause from the crowd before sitting next to Vice President Mike Pence in the front row.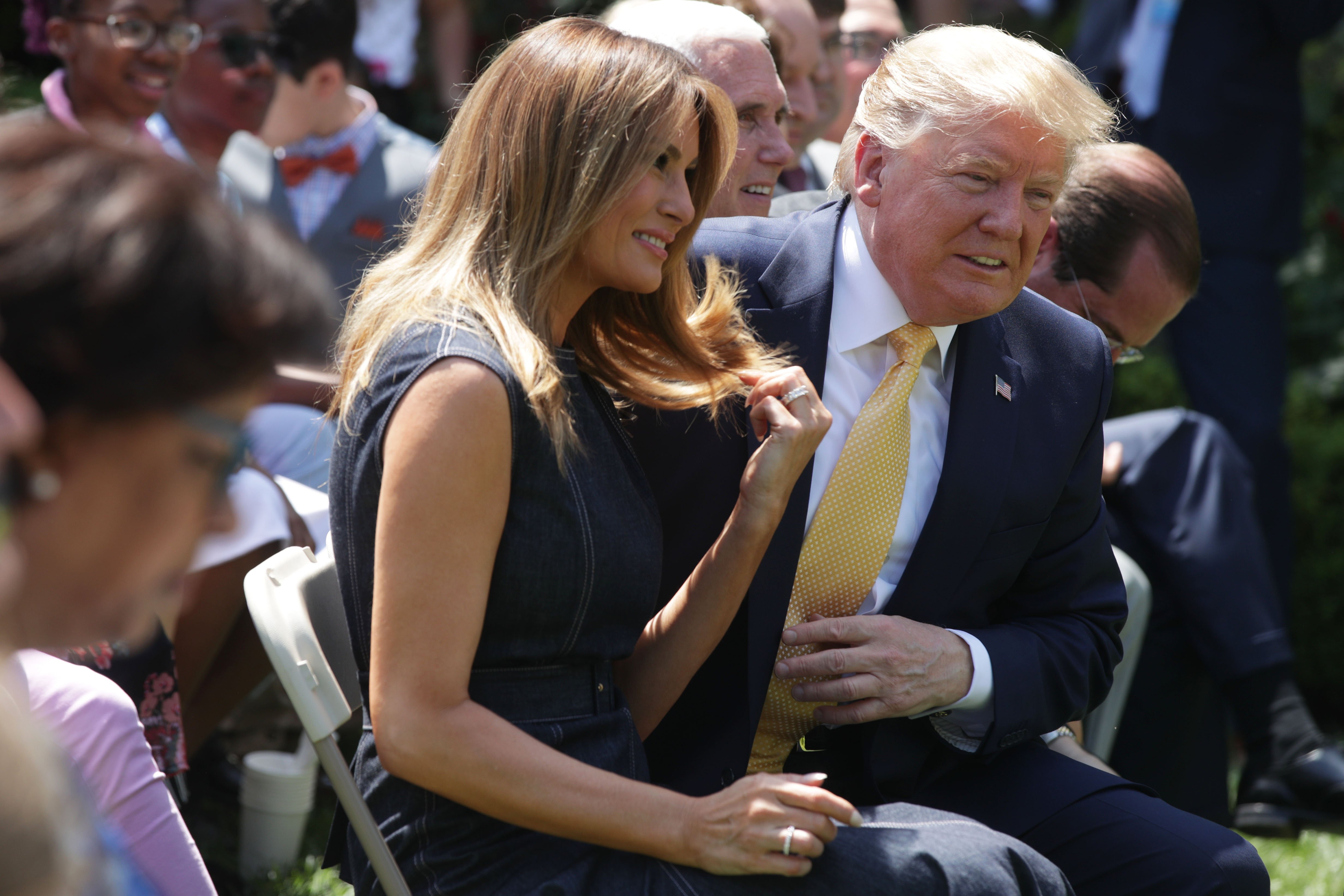 RAISING AWARENESS FOR ONLINE DANGERS
The former model took the stage wearing  $1,195 dress, which featured a waist-cinching belt, and a pair of her favorite Christian Louboutin sky-high nude stilettos.
During her speech, the 49-year-old shared that, for the past year, she had been alerted to how vulnerable children are online, and not just on social media.
This led her to expand her Be Best campaign, which focuses on the well-being of youth, to all online safety platforms in order to guarantee that they are shielded from any dangers lurking in the web.
WORKING HARDER AND HARDER
With two large TV screens behind her showing some of the highlights of her one-year campaign, Melania promised to visit more schools and hospitals in the future.
Donald Trump congratulated Melania for all her hard work by landing an awkward kiss on her cheek
REPLACING DRUGS WITH LOVE
Being a mother herself, the First Lady is well aware of how important it is to protect children from harm, including those who are yet to be born, such as the ones who suffer from the effects of opioid addiction.
During the recent Rx Drug Abuse and Heroin Summit, Melania vowed to support more treatment facilities where both mothers and babies can recover, replacing "the bond of addiction with the bond of love."