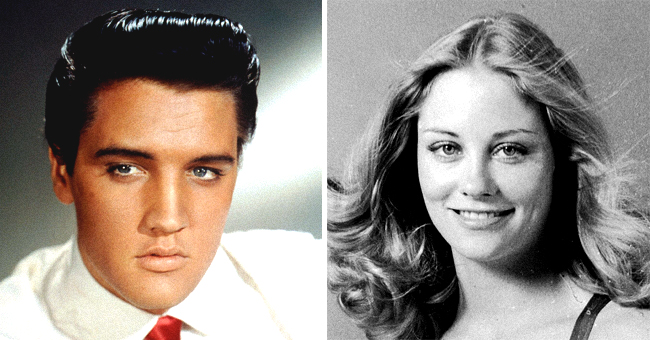 GettyImages/GlobalImagesUkraine
Elvis Presley & His Girls: Mind-Blowing Romances That Affected the King
Elvis Presley was and still is, a man widely loved. He had a very adventurous love life, and here are some of the most important relationships he had.
Being a celebrity of such high caliber as to be called the "King of Rock n' Roll," Presley had every aspect of his life publicly scrutinized. Till date, his love life remains fascinating. As they say, Elvis was full of love and had enough relationships to support that. Here are two of his most notable women.
PRISCILLA PRESLEY ( NEE BEAULIEU)
The established businesswoman comes first and foremost when it comes to making a list of Presley's lovers. Priscilla was married to the "Jailhouse Rock" singer for some six years and is the mother of his one child, Lisa Marie Presley.
At the time of the couple's first encounter, while Elvis served in the army, Priscilla was only 14 years old. The pristine beauty had the legendary entertainer wholly smitten with her, thus kickstarting their relationship. The beautiful pair courted for almost eight years with the young beauty traveling miles to visit her lover in the USA.
Their relationship was like a fairytale of sorts, but rumors of Presley's infidelity with actress Ann-constantly plagued the pair, but it didn't hinder them from getting married.
In her "Elvis and Me" memoir, however, Priscilla revealed that the relationship significantly soured as Presley's sexual interest in her dwindled following Lisa's birth. The sterling actress also confessed to having an affair with Mike Stone, a karate instructor.
The troubles caused the relationship to come to an ultimate end in 1972, but Priscilla has never remarried and continues to keep the Elvis legacy and with great pride too.
ANN-MARGRET
The veteran actress is an honorable mention when it comes to the long list of Presley's women. The pair met on the sets of 1964 American musical, "Viva Las Vegas."
The pair played the lead characters in the film but the chemistry between the couple wasn't limited to the movie as reports of Presley cheating on Beaulieu with Ann-Margret became widespread gossip. There are even claims that Ann-Margret was the only woman Elvis truly loved.
Priscilla Presley also described the svelte beauty as the woman she feared most before her marriage to Elvis. According to her 1985 memoir, the beautiful actor had done all he could to assure her there was nothing more between him and Ann.
On finding out it was otherwise, Priscilla explained that she had furiously "picked up a flower vase and threw it across the room."
Ann-Margret, now well past her prime, revealed in her autobiography that Presley's "commitments" destroyed their relationship. Not too long after Presley's wedding ceremony, the "Bye Bye Birdie" actress also walked down the aisle.
Natalie Wood, Cybill Shepherd, Anita Wood, Linda Thompson, Ginger Alden, and many others are women that have come forward to talk about their relationships with the late rockstar fondly. May his soul rest on in perfect peace.
Please fill in your e-mail so we can share with you our top stories!