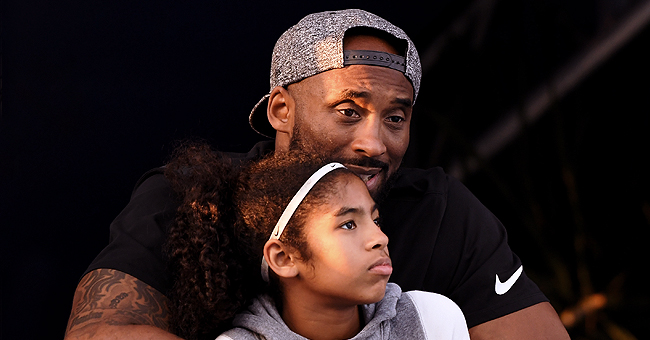 GettyImages
Kobe Bryant's Daughter Gianna Flaunts Her Mamba Skills in Highlight Video
Kobe Bryant's 13-year-old daughter Gianna is garnering national attention thanks to a highlight video of her skills on the hardwood. The girl carries the passion and natural ability for basketball in her blood, and it seems like she's ready to make it big in the WNBA in the future.
Gianna "Gigi" Bryant is proving that her dad doesn't need a son to continue his legacy. She can do it all by herself.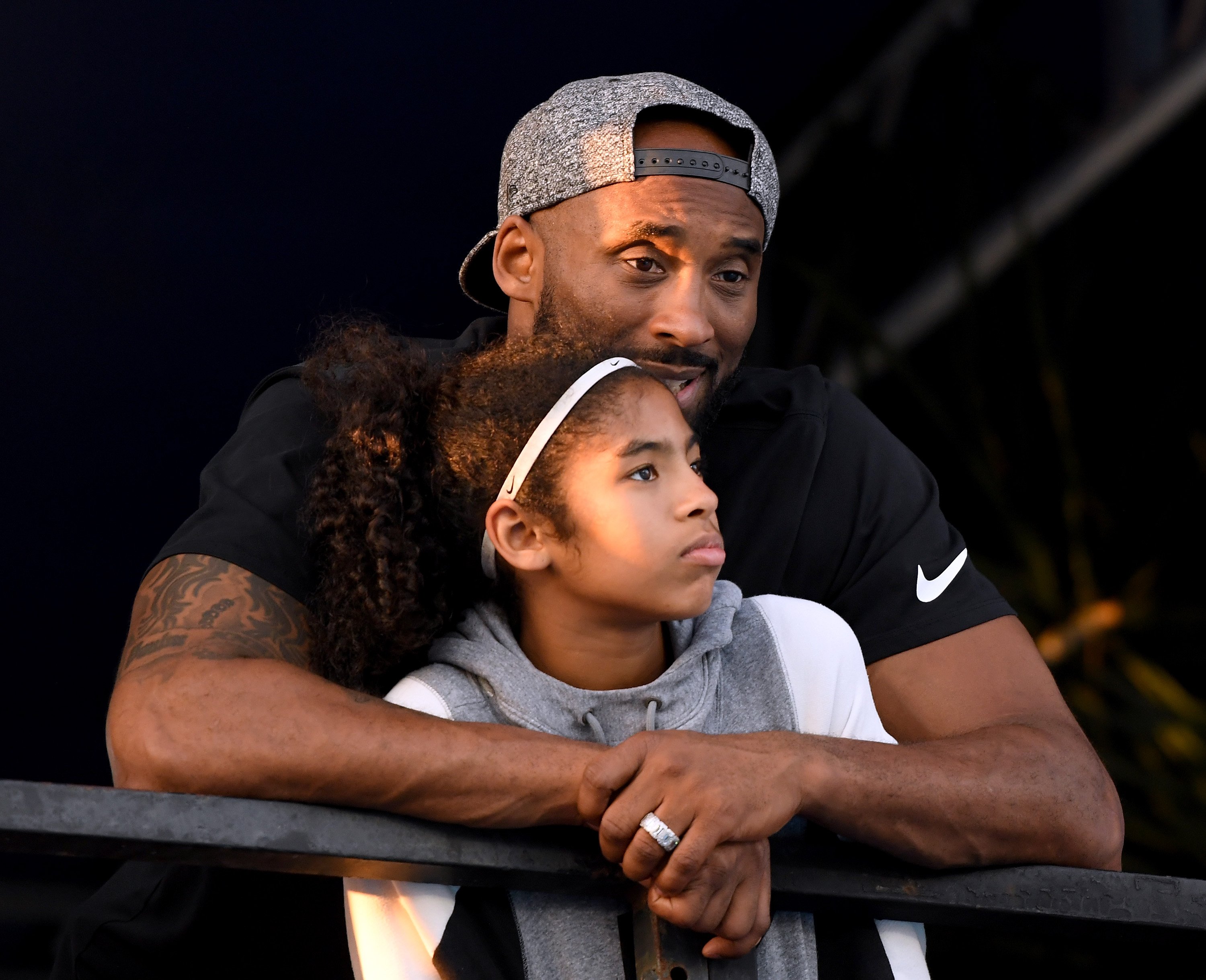 Kobe Bryant and daughter Gianna Bryant watch during day 2 of the Phillips 66 National Swimming Championships. | Photo: GettyImages
The 13-year-old has been training with her father since she was little, and it seems like Kobe's coaching, mixed with her innate skills, are paying off.
GOING VIRAL FOR ALL THE GOOD REASONS
A video featuring Gigi's best highlights on the basketball court has started to go viral on social media, as fans of the sport and her legendary father can't believe how skilled she is at such a young age.
There's also the fact that her game is pretty similar to Kobe's.
Playing for her father's Mamba Sports Academy, Gianna showcased her impressive outside shooting skills and quick hands during defense, which makes it easy for her to guard her opponents.
She has a keen instinct on offense and grit on defense, which are incredibly similar to that of her dad's back in his NBA days.
The clip has earned over 830k views on Twitter and thousands of replies from NBA enthusiasts wishing Gianna the best for her future. Even Bryant addressed the clip, telling his followers that: "She's working and getting better everyday."
THE MAMBA MENTALITY
The "Mambacita," as Kobe nicknamed Gigi, is a massive fan of UConn basketball and has learned a lot from them as well.
"She watches their interviews, watches how they play and learns — not just in wins, but in tough losses, how they conduct themselves," Bryant told The Courant last year. "It's great, as a parent, to be able to see my daughter pull inspiration from them."
According to Kobe, Gigi is "hellbent" on playing basketball for the Connecticut Huskies, even though she's already getting offers from UCLA and she's not even close to finishing high school.
In March, Kobe and Gigi made a trip to Connecticut to attend the Senior night game at Gampel Pavilion. There, they witnessed UConn defeat Houston 83-61.
UConn coach, Geno Auriemma, was more than happy to welcome Kobe and Gigi at the game, although he admitted Bryant was a bit of a distraction.
"We were hoping he would just send his daughter and he would stay home so he wouldn't cause that distraction, but we couldn't arrange that," Auriemma revealed.
And continued:
"He's gotten to know these guys through a lot of different things, and he was looking forward to coming up here and bringing his daughter for a daddy-daughter kind of trip with just the two of them. That's why we didn't make such a big deal about it, but obviously, it was a big deal in a lot of ways."
NOT A PRINCESS BUT A MAMBA
Kobe and his wife Vanessa are currently expecting their fourth daughter, who will join siblings, Gigi, Natalia, 16, and Bianka, 1.
The former L.A Laker revealed on an interview with Extra last year that some of his teammates used to tease him about not having a son, telling him that "It takes a real man to make a boy," but he fired back saying "Dude, it takes a king to make a princess… get in line."
Gigi is not only a princess, but she's also a warrior on the hardwood and will keep her last name's legacy alive with her skills.
Please fill in your e-mail so we can share with you our top stories!