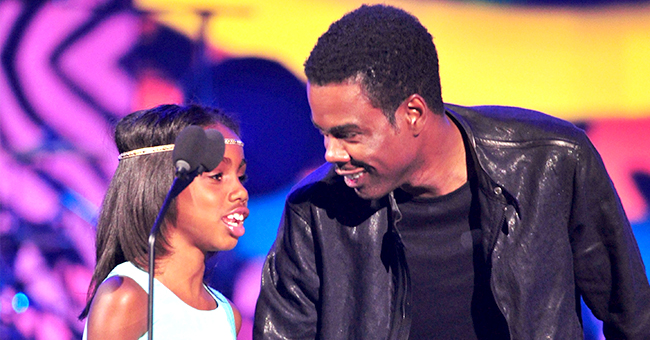 Getty Images
Chris Rock's Daughter Zahra Turns 15 & She's a 'Pretty Version' of the Actor
Chris Rock made sure to greet his youngest daughter a happy birthday on social media, showing off just how beautiful she's grown at fifteen-years-old.
It seems just like yesterday when Chris Rock brought along his two young daughters to the Nickelodeon Teens' Choice Awards with smiles on their faces. Now, his youngest daughter Zhara is 15-years-old and is growing up to be a beautiful young woman.
"Happy Birthday to my baby girl Zahra, you make me so happy. Btw she's 15."
Zhara is a perfect mix between Chris and her mom, Malaak Compton-Rock. Meanwhile, her older sister Lola resembles her mom a lot more. Zhara and Lola also have a younger sister, Ntombi, whom their philanthropist mother adopted from South Africa. She grew up as a Rock since she was young, with written permission from her parents to raise her in America.
Tight-Knit Father-Daughter Relationships
Chris and his ex-wife Malaak were married from 1996 until 2014. However, he made sure not to distance himself from his daughters, even buying a house around the corner from where they live.
While he admits that he is close to his daughters and that they love him, he reveals that they want nothing to do with him on social media.
It's been a norm for teenage girls to block their parents on social media, and that's exactly what Zhara and Lola did to Chris for a while.
"My own daughter has blocked me on Instagram. They grow up so quick."
Sharing Milestones
Like he does every year, Chris shared a birthday greeting for his little girl on Instagram. However, last year's greeting was a tad bit different because while he shared a beautiful photo of Zahra, she expressed his hatred for Trump in a humorous way.
"Today is my daughter Zahra's birthday. [I] can't believe schools are open. I hate Trump."
Please fill in your e-mail so we can share with you our top stories!