Burt Reynolds and Loni Anderson's Scandalous Love-Hate Relationship
Burt Reynolds and Loni Anderson were once one of Hollywood's' power couples, but what turned out to be a fairytale marriage, ended a horrible nightmare.
Burt Reynolds was a name known back in the day for being one of Hollywood's greatest stars and being a ladies man with many girls to date while Loni Anderson was a self-made actress with three Golden Globe Awards nominations. 
The two met in 1983 while filming "Stroker Ace" and later turned their on-screen romance into a real-life relationship. They dated for years and rose to become one of Hollywood's power couple, with all eyes on them.
2018 #InMemoriam: Loni Anderson looks back at the legacy of Burt Reynolds, as we celebrate the people we said goodbye to this year. https://t.co/IcjrkMPtMY pic.twitter.com/EQZ2343Hvk

— 20/20 (@ABC2020) December 18, 2018
THE BIG DAY
In 1988, Reynolds and Anderson tied the knot in what could be the most extravagant celebrity weddings then. Having no budget to hold them back, Reynolds built a chapel for the ceremony to take place. 
"I feel like Cinderella. I married Prince Charming," shared Anderson.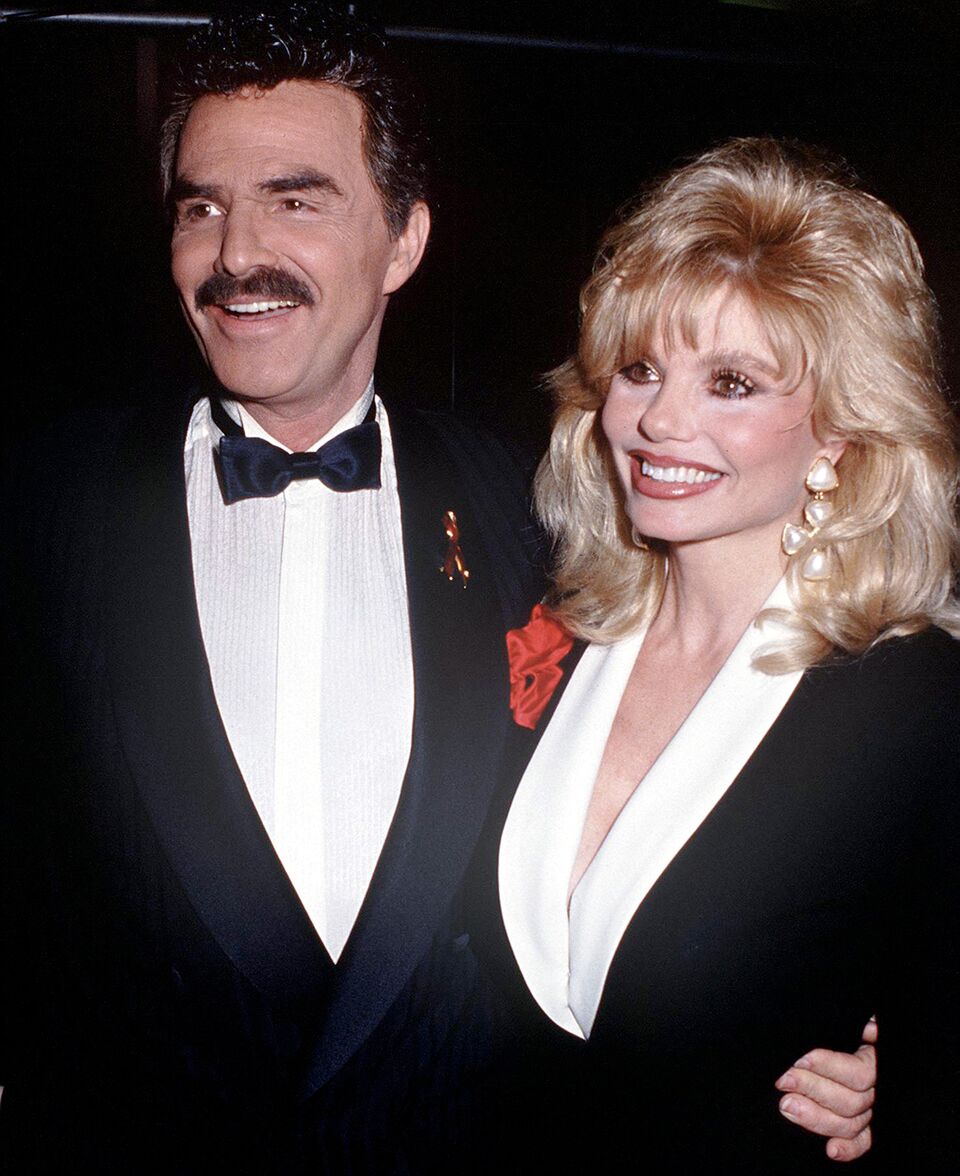 Their wedding was nothing short of perfect with the happy could feeling over and beyond blessed for having found each other. 
"I'm a very lucky man," Reynolds said at the reception. "I'm surrounded by love and dear friends, and I married my best friend today."
RED FLAGS
Red flags began to appear shortly after the two made it official and finance became a big problem of the husband and wife after Anderson maxed out the $45,000 spending limit her husband gave her, which, according to the star, she finished in 30 minutes of shopping.
Burt Reynolds' Mom Warned Him Marrying Loni Anderson Was A Big Mistake https://t.co/wdlXUXeHrB #BurtReynolds pic.twitter.com/wy8aDarANv

— Radar Online (@radar_online) April 16, 2016
Anderson was a Hollywood princess and believed she should be seen as one, hence her mentality of not being allowed to be seen in the same outfit twice. This caused her to buy everything in threes as to not repeat any.
ENDING IN DIVORCE
In 1993, the relationship ended in fallout, and Hollywood's perfect couple decided to end their relationship. The reason behind the split was never apparent but Reynolds disclosed that they haven't been intimate in the past three years before the split. He also said their spit didn't come as a shock after he and Anderson started having different priorities. 
"I don't see how she can be in total shock when you have not… id your husband has not touched you in the biblical sense… in almost three years," Reynolds said to "Good Morning America: Evening Edition."
Anderson remained quiet about their issues until 1995 when she revealed that Reynolds physically abused her numerous times while being intoxicated by drugs.
TWO SIDES TO THE STORY
The two were allegedly unfaithful to each other as Reynolds admitted to having a relationship with another woman after finding out that Anderson had an affair. He told Good "Morning America: Evening Edition:"
"I caught her cheating on me. And so I just… I made the decision to call it off."
TONIGHT at 2am: Decades pays tribute to Burt Reynolds with 'Hollywood Couples: Burt Reynolds & Loni Anderson' pic.twitter.com/0FboBfUZiP

— Decades TV Network (@decadesnetwork) September 8, 2018
Anderson remained quiet about their issues until 1995 when she revealed that Reynolds physically abused her numerous times while being intoxicated by drugs.
BURT REYNOLDS
In his memoir, "But Enough About Me," Reynolds shared a glimpse of his life, including his high school and college football days where he was offered several scholarships.
Inside Burt Reynolds' Rocky Marriage to Loni Anderson: 'It Wasn't Lollipops and Roses' https://t.co/q4Dw0mrNZH

— People (@people) September 7, 2018
He played for Florida State University where he found himself joining the Phi Delta Theta fraternity. However, his halfback dreams ended after being injured on the field.
His acting career began after his college professor urged him to audition for a play called "Outward Bound," which he landed a significant role in.