Burt Reynolds Reportedly Confessed to Being a Womanizer
Burt Reynolds, one of Hollywood's most prominent sex symbols, admits to being a womanizer in the past and regrets it, especially after the outbreak of Aids rumors.
Before his demise in 2018, '70s sex symbol and Hollywood icon, Burt Reynolds, spoke about his life being a womanizer and facing the consequences that came with it. The decade's highest paid actor admitted to hopping from bed to bed and dating different celebrities such as Farrah Fawcett and Goldie Hawn.
"I jumped from one to the other and I certainly could have handled those situations better," he confessed. "I made some stupid mistakes and I haven't been the nicest guy in the world about keeping my mouth shut about women."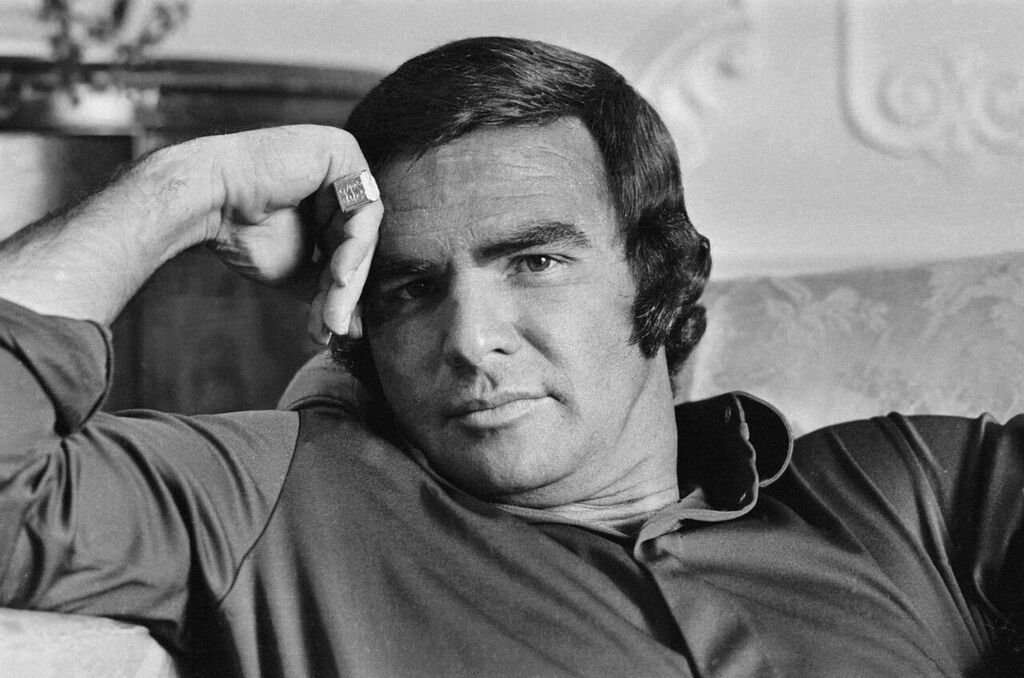 JUDGING CHARLIE SHEEN
It was because of Reynold's sincere regret about his past that he rigidly judged "Two and a Half Men" star, Charlie Sheen, after testing positive for HIV, saying he "deserved" to catch the virus.
Martin Sheen, Charlie's father, is a good friend and colleague of Reynolds whom he addressed as a "terrific" actor and person and consoled with after hearing the news.
"I don't have any pity for the boy. He's been in trouble a lot and seems to revel in the women he's bedded, I didn't like that at all," Reynolds said.
Burt Reynolds says Charlie Sheen is "getting what he deserves": https://t.co/nG21nIxYZw pic.twitter.com/0yIMPincoh

— Us Weekly (@usweekly) December 9, 2015
Among the women Reynolds dated were Lori Nelson, Judy Carne, Inger Stevens, Sally Field, and Loni Anderson, whom he had a controversial married life with.
HIV AND AIDS RUMORS
The Hollywood icon knew how detrimental HIV and Aids could be in the public eye after he was wrongly accused of having contracted the virus. In the early '80s, he suffered a jaw accident after performing a stunt which affected his diet.
Reynolds dropped a lot of weight, and as rumors surrounded him, friends turned their back on the actor. However, some celebrities such as Elizabeth Taylor and Clint Eastwood didn't leave his side.
The late, great Burt Reynolds and the wonderful Sally Field during the making of SMOKEY AND THE BANDIT, which opened on this day in 1977. pic.twitter.com/BQhvzVwl1H

— Tribeca (@Tribeca) May 27, 2019
"A lot of those friends who turned their backs were a pain in the [expletive] too," he said. "I also knew some people who had Aids and I had a whole different kind of respect for them after what happened. I tried all I could to help them."
LIFE WITH LONI
Among the women Reynolds dated were Lori Nelson, Judy Carne, Inger Stevens, Sally Field, and Loni Anderson, whom he had a controversial married life with.
Burt Reynolds' Mom Warned Him Marrying Loni Anderson Was A Big Mistake https://t.co/wdlXUXeHrB #BurtReynolds pic.twitter.com/wy8aDarANv

— Radar Online (@radar_online) April 16, 2016
Reynolds and Anderson tied the knot in 1988, in what was known as a fairytale wedding turned nightmare. The wedding was well planned for, even having a chapel built for the ceremony.
In a few years, their marriage slowly went down in shambles, with finance being a big factor to most arguments. Come 1993, Hollywood's then power couple, ended their relationship without stating why.