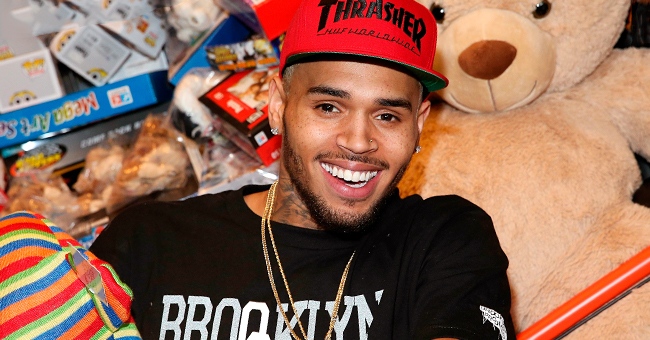 Getty Images
Proud Dad Chris Brown Shares Photos of Daughter Royalty as She Turns 5
Chris Brown's daughter Royalty has just turned five, and the proud parent made sure to share a sweet message for her with the rest of the world.
Chris Brown welcomed Royalty with his ex Nia Guzman five years ago, and while the two parents don't get along, they agree when it comes to making sure their daughter gets nothing but the best that life has to offer.
Five-Year-Old Princess
On Instagram, the "I Can Transform Ya" singer made sure to let everyone know that his lovely daughter is now five-years-old.
"I KNOW ITS EARLY BUT I WANNA SHOUT IT OUT TO THE TOP OF MY LUNGS "HAPPY BIRTHDAY BABY"! 5years old.. IIIIIIIII LLLLLLLLLOOOOOOVVVVVEEEEE YYYYYYOOOOUUUUUU!"
Of course, Nia also made sure to post about her little princess on her special day. She also revealed that this year, her daughter wanted two birthday party themes, particularly Barbie and LOL, which is why she's getting exactly what she wants.
Royalty was born to Nia and Chris on May 27, 2013. At first, Chris wanted to prove that she was his, which was eventually proven through a paternity test in 2015.
Royalty's Princess-themed Fourth Birthday
Last year, people slammed Chris for being absent in her daughter's extravagant $30,000 birthday party. In attendance was the little girl's family and friends, but Breezy himself couldn't make it because he was busy working hard to make all that possible for his daughter.
"Where I was?? OH THAT'S RIGHT. Working and PAYING FOR IT TO HAPPEN. I'm not A dad to gain y'all miserable a** people's vote/approval/ or play into evil schemes. YALL BETTER SEE if y'all pops are even around and go find ya baby daddies. Ignorant azz people."
Despite his absence, Nia made sure to hold down the fort and throw her such a fun birthday party filled with everything a princess could ever imagine.
Happy birthday, Royalty Brown!
Please fill in your e-mail so we can share with you our top stories!