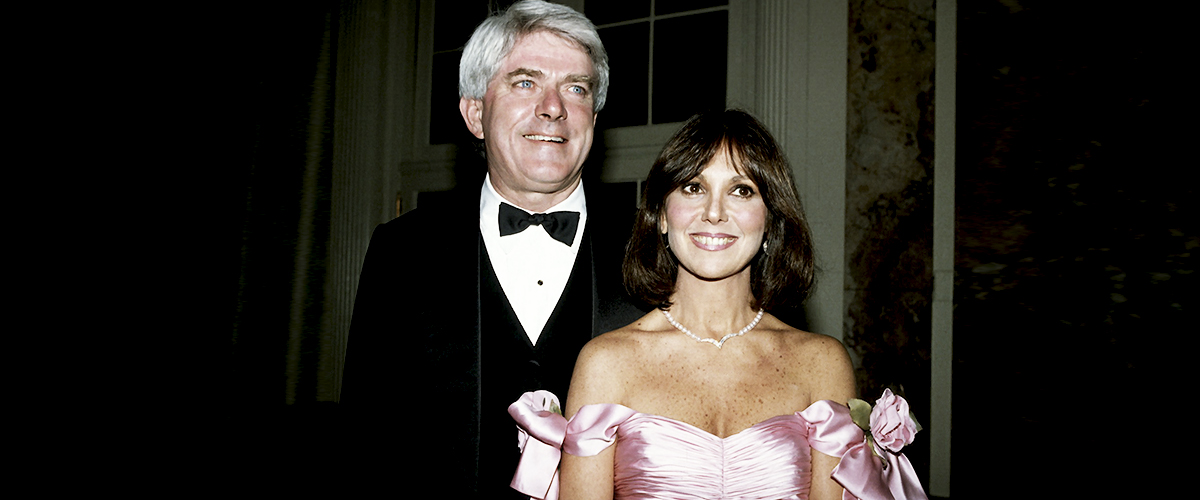 Getty Images
'That Girl' Marlo Thomas Once Revealed the Recipe of a 'Good Sex Life' after Decades of Marriage
Iconic actress Marlo Thomas shared what keeps a marriage going strong, and hinted that it takes more than good sex to make it possible.
Back in 2016, Thomas attended an event conducted by Goodhousekeeping, "50 Over 50," a luncheon that celebrated the spirit of successful women over 50 years of age.
Speaking during the event about intimate topics including sex, marriage, and aging, Thomas opened up about a fundamental requirement that strengthens the bond between partners.
Married to TV talk show host Phil Donahue since 1980, Thomas cited lessons from her own relationship and explained that "listening to your spouse" is vital for developing a deeper understanding.
"Sex, of course, is important. But what really adds to a good sex life is listening to your spouse so that they feel listened to ... and good about themselves," the actress stated.
She further explained that in her marriage, she was always offering advice to Donahue. But, one day, after about 10 years of their marriage, he finally requested her to not give her any advice, but only listen.
"I don't want you to tell me what to do, I just want you to listen," Thomas quoted her husband as suggesting her.
After that, Thomas advised that listening to your partner helped in becoming more intimate with one another. This would then ultimately help in making sex better, and the couples can live a "good sex life."
Besides relationship advice, Thomas also encouraged younger women to not worry about aging and to enjoy the process.
She explained that growing older becomes a lot easier because experience helps to reduce anxieties that were more difficult to face in one's younger years.
Thomas also opined that the changes occurring around the globe in recent times make it a great era for girls to grow up in.
She cited the examples of successful women of today including Angela Merkel, who is running a country at 64, and Hillary Clinton, who ran for the presidency in 2016, to elaborate her point.
On the contrary, during her days of "That Girl" back in the '60s, she used to be the only girl in every room, which made things a lot difficult for her.
Recently, the revolutionary actress-producer made a rare appearance in public. A couple of weeks ago on May 20, she walked the red carpet at the American Icon Awards in Beverly Hills.
Accompanied by her husband, Donahue, Thomas sizzled in a black gown with puffy shoulders and a scoop neck and looked as stunning as ever.
Please fill in your e-mail so we can share with you our top stories!