Disturbing Video Shows BMW Driver Yelling a Racial Slur at an Indian-American Man in Washington
An Indian-American Twitter user, Sahil Saini shared a rather disturbing video in which he was verbally abused because of his race by a white driver. 
In the video, Sahil had obscenities thrown his way and was also asked by the white man to go back to his country. Some Twitter users who beared witness to a disturbing video posted by an Indian-American, Sahil Saini were outraged.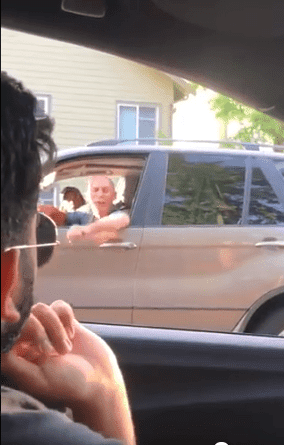 The clip, recorded by the passenger of Sahi's vehicle showed a white motorist raining abuses against him and insulting him racially by calling him a "sand n****r.' In his tweet, Sahil explained that he only wanted to take the left turning but was followed for over three miles by the white driver, who kept on trying to ride his bumper. 
Many viewers of the tweet condemned the actions of the abusive motorist and also questioned his mentality and psyche. 
WHAT REALLY HAPPENED?
In the video, Sahil seemed very calm, but that couldn't be said of the angry motorist, who was hell-bent on having his say. Oblivious to the fact that he was being recorded, the man kept on aiming tirades at Sahil, despite the efforts of the female passenger beside him to calm him down. He rebuffed her efforts by telling her to shut up.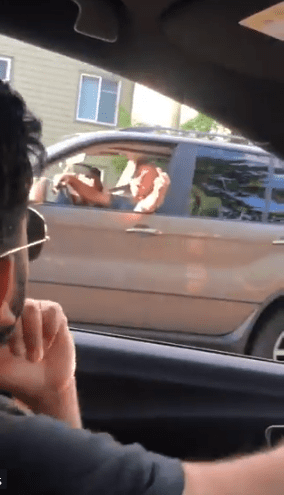 The angry motorist was driving a BMW and ended his racial slurs by telling Sahil to go back to his country and also showing him the middle finger. The incident occurred at the Parking lot of Washington's Green River College. 
OVERWHELMING RESPONSES FROM FELLOW TWITTER USERS
Sahil's tweet also had a thread in which he shared the number of the driver's license, urging his followers to share the video. They duly obliged as the video has been retweeted over four thousand times. Everyone was in unison in condemning the actions of the racist, and some even went ahead to offer information concerning him. 
A QUITE SIMILAR INCIDENT
In a related incident, a white campground worker in Mississippi lost her job after she pulled a gun at a black couple who visited the campground where she works. Apart from drawing the weapon at them, she also ordered them to leave, all because they didn't possess a reservation. 
Just a tip from someone with road rage. When someone is tailgating you, just wash your windshield...the water will hit their windshield too. It's unexpected and they'll break for sure. pic.twitter.com/wgMBf61fix

— Shikamaru (@ChefffJeff) May 25, 2019
KOA — the organization which she works for — duly sacked her. They also released a statement in which they stated they didn't condone her actions or the use of firearms by their workers. The incident is reminiscent of the "Dog Park Debbie" event in which a white woman called the cops on a black man as she felt his dog assaulted her dog when it only tried to hump it.