Jessa Duggar's Fans Worry She Might Have Been Hospitalized after the Home Birth Due to New Photos
Fans are worried about Jessa Duggar. The "Counting On" star successfully had a home birth earlier this week but a recent picture on her Instagram left fans concerned that she may have ended up in hospital after all.
Jessa Duggar and her husband Ben Seewald welcomed their third child, a daughter named Ivy Jane Seewald, into the world earlier this week. Jessa apparently had a successful home birth.
However, some fans now suspect that the mother-of-three might have ended up in the hospital afterward. The star's mother-in-law, Ben Seewald's mom, posted the first few photos of little Ivy on Tuesday, May 28 and some fans spotted something amiss.
Eagled eye fans noticed that in the Instagram pictures, the family appeared to be visiting their new granddaughter in a hospital. In one image, the room behind the family showed a drip stand and bag implying Jessa was in the hospital. 
"Ivy Jane captured our hearts the moment we first met her. Beautiful just like her momma," Guinn Seewald wrote on Instagram.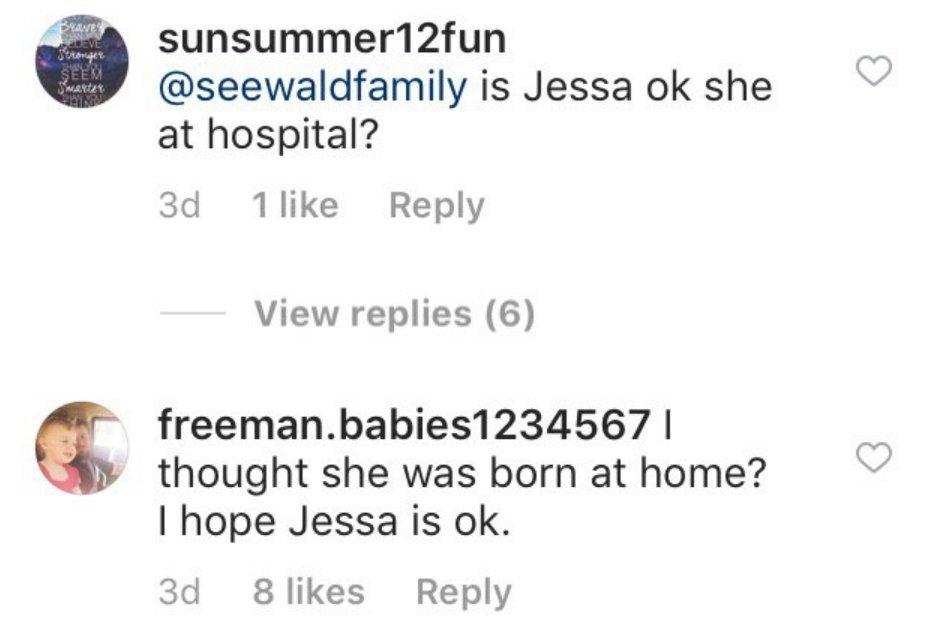 Concerned fans quickly noticed the details in the picture and began to question if Jessa was okay. They immediately began to flood the comments section with questions and support for her and the baby.
 "Is Jessa OK?" asked one fan. "Looks like she is in the hospital." Another agreed, "Did Jessa end up going to the hospital? I see an IV bag in the background."

A third asked if she had to be rushed to the hospital like she had when she gave birth to her son, Spurgeon. The-now-26-year-old gave birth for the first time back in November 2015.
Her mom, Michelle Duggar, was forced to call an ambulance because Jessa was bleeding too much. She was given a blood transfusion and kept overnight at the hospital.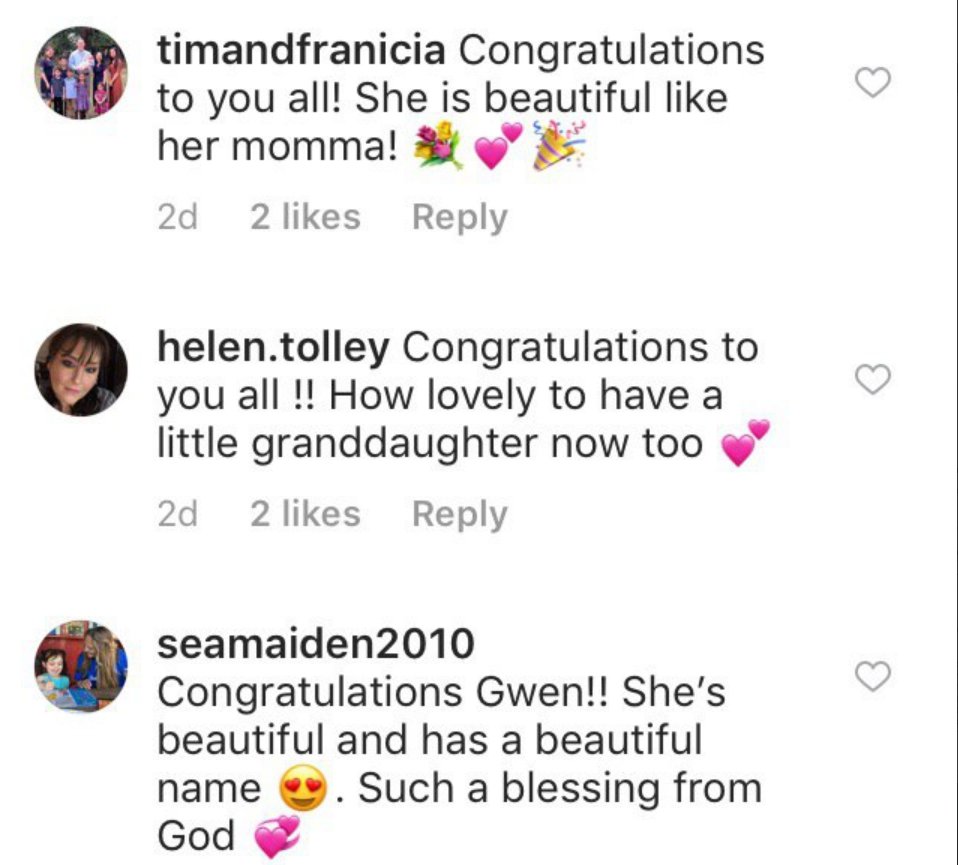 However, in contrast, her birth with her second son Henry went smoothly. Now fans were worried that she might have had a similar issue to her first with baby number three.
Luck, however, seems to be on her side as both mom and baby appear to be well. They were back home by the time Jill Duggar and Derick Dillard went to visit.

"Congrats, @jessaseewald and @ben_seewald on little Ivy Jane!" Jill wrote on Instagram. "Love her so much and love the name! Such a little doll!"
Jessa herself hasn't been pictured in any photos yet even though numerous other family members have posted selfies with the new tot. Which only fueled the concerns fans were expressing.
Little Ivy is among the first to join the Duggar family this year. Kendra Caldwell, Anna Duggar, Joy Forsyth, and Lauren Swanson are all currently expecting babies as well.