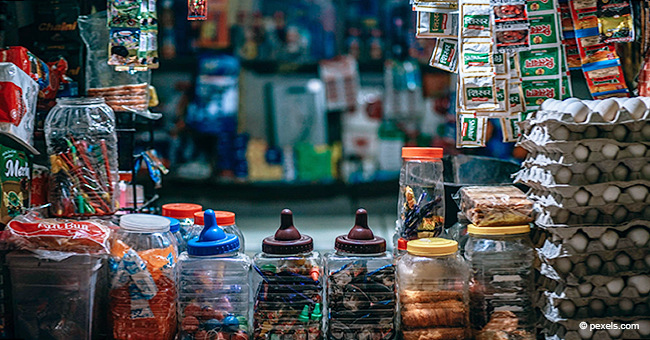 Drew Barrymore Reunites with Ex Will Kopelman to Celebrate 5-Year-Old Daughter Frankie's Graduation
Actress Drew Barrymore and her estranged husband, Will Kopelman came together for their little daughter's graduation ceremony.
Kopelman, who is also an actor, took to "Instagram" on Thursday to share a picture of himself, his now-estranged wife, and their five-year-old daughter, Frankie.
They made the perfect trio as the pair carried Frankie between them and gave her a big smooch as an unknown person took the shot.
That was at Frankie's graduation ceremony and Kopelman, being the proud dad, held her certificate up as they posed for pictures. There is no enmity observable between the couple who have been divorced for about three years now, and fans found that especially admirable.
Since the "Friendly Fire" actor shared the photo, the picture amassed well over three thousand likes as well as numerous comments.
Majority of his followers took to the comments section to laud the couple's maturity setting aside their irreconcilable differences for the sake of giving their child the best there can be. One fan, @pamccowan wrote:
"I can FEEL the love here. Bravo on always putting family first."
Another @cosmicokapi said:
"Congrats, Frankie! So happy to see everyone smiling. What proud parents you must be! Wishing her an awesome summer filled with lots of fun and adventure!"
Frankie is one of the two daughters born to Kopelman and Barrymore during the four years of their marriage. Frankie and her big sister, Olive, 7, have remained an essential part of the former couple's lives, and they have made efforts to do the best co-parenting them despite being separated.
This picture is one good evidence of how they are wonderful parents. Frankie, who appears to be a mini version of Barrymore, looks delighted to have both of them celebrating her on the big day.
The graduation comes very soon after Frankie's fifth birthday, which held late April. Barrymore and Kopelman were no different even then, and both took to social media to share photos from the birthday bash they threw her.
Via Instagram, Kopelman sent Frankie a heartfelt message saying:
"Smiles, don't come much wider. A happy big 0-5 to this kiddo, my joy and my heart and everything in between (you had to know I was getting this cake)."
Kopelman and Barrymore are quite laudable knowing how disastrous estranged celebrity couples usually are. In 2017, the "E.T. the Extraterrestrial" actress spoke about co-parenting with Kopelman on Instagram saying that even they always "marvel" at how good they have been doing co-parenting their daughters.
With how well the pair have been doing, it is no wonder that they have become goals for other celebrities in their shoes.
Please fill in your e-mail so we can share with you our top stories!