Hilaria Baldwin Finally Shares a Complete Family Photo with Alec Making a 'Goofy Face'
Hilaria Baldwin took to social media to share an adorable family photo, including her 23-year-old step-daughter as she joked that her husband Alec didn't need to "make that goofy face."
Hilaria, 35, was undoubtedly glad to have the whole brood together as she posted the sweet snap on Instagram recently, which features herself, Alec, 61, his daughter Ireland, and all of their children together.
"There's obviously things in the past … with her parents, they've suffered, and I don't get involved in that."
"I did it...I got a complete family photo...Alec might get mad at me for posting this, but whatever: he didn't have to make that goofy face when I finally got us all to pose [sic]" the yoga instructor captioned the post.
In the photograph, Ireland, Alec's daughter with ex Kim Basinger, is seen smiling as she carried her youngest half-brother Romeo Alejandro David, 1.
The rest of Hilaria and Alec's kids — daughter Carmen Gabriela, 5½,  Leonardo Ángel Charles, 2½, and Rafael Thomas, 4 — also posed joyfully in the picture.
The photo came nearly two months after Hilaria addressed critics on social media who pointed out that she doesn't mention Ireland in her posts as often as she does her four biological children with Alec.
Hilaria told PEOPLE that the experience was "super horrible."
"We have had a great relationship," she said. "There's obviously things in the past … with her parents, they've suffered, and I don't get involved in that. I think that's one of the smartest things I've ever done."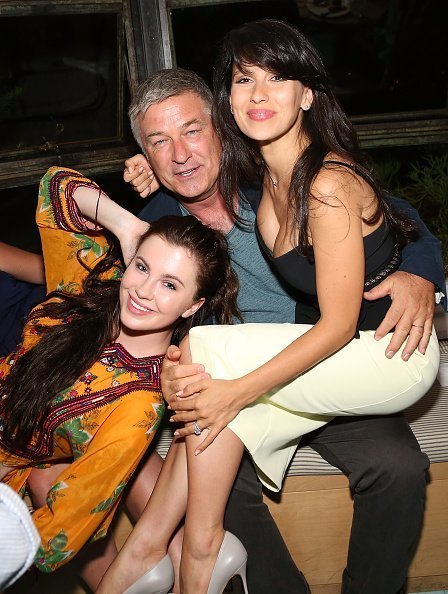 Hilaria added, "I'm here, everybody knows that I love them and I care about them and if they need me I'm here, and I'm never going to put my nose where my nose doesn't belong."
"I was not ready to step into something that was gonna be extraordinarily dramatic," she continued. "I'm a big believer that love is love, but love is also timing and situation. If the situation wasn't right, then it wasn't gonna be right for me."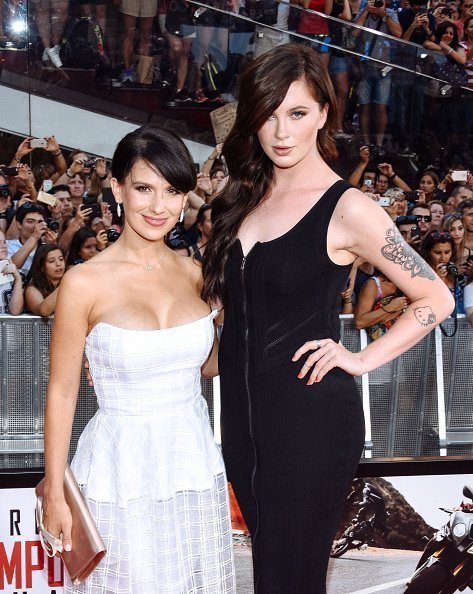 Ireland was born two years after Alec and Kim got married in 1993. The two separated in 2000 and finalized their divorce in 2002.
By August 2011, Alec started dating Hilaria. The couple became engaged in April 2012 and tied the knot in June 2012.
On April 4, Hilaria shared about suspecting a miscarriage. Almost a week later, she confirmed the sad news, saying:
"There was no heartbeat today at my scan...so it's over...but I have some pretty strong and amazing heartbeats right here."
According to her, staying focused on her husband and their four children had helped her in handling the feelings that are part of such a loss.