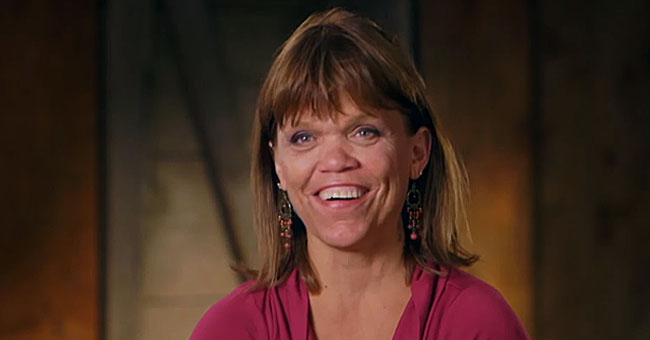 Source: YouTube/ TLC UK
Here's How Amy Roloff First Met Her Boyfriend Chris Marek

"Little People, Big World" star and matriarch, Amy Roloff found love with Chris Marek shortly after her divorce in 2016. Their paths crossed at a single's wine and painting night, and the rest, as they say, is almost history.
After Amy and Matt Roloff split in June 2015 after 27 years of marriage, she had no idea how to approach dating.
"I met Matt at a conference. I saw him four times, [then] we were married," Amy told TLC UK in May 2017. "So dating Chris, I'm calling up my girlfriends, and I'm like, 'What is dating?! I don't even know what the hell that is.'"
Chris and Amy met during a singles mixer event late in 2016, they didn't get paired up but made enough of an impression on each other for a later date riding Chris's motorcycle.
Since they got together, Amy and Chris loved taking long rides on his motorcycle and even explored as far as British Columbia, Canada.
But to Amy, her relationship with Chris is more than adventures and fun; he had also helped her through the changes she faced in life after she divorced Matt.
"This year, out of any of the other years, everything has changed for me," Amy told PEOPLE. "Chris makes me see life in a whole different way."
In April 2019, Chris and Amy spoke about longterm commitments while on a camping trip with their friends Beth and Ron as PEOPLE's exclusive sneak peek revealed. Two months later, Amy hinted that her relationship with Chris might be heading towards marriage.
"I would definitely love to get married one day," Amy told US Weekly in May 2019. "But it's not something that I'm intentionally pursuing."
While both are open to the possibility of marriage, Amy added that if Chris did propose, that it would be a decision he thoroughly thought out beforehand.
She takes the institution of marriage "very seriously" even after her first failed marriage. "If I say yes, then that means my whole heart, everything is into it ... I do think [marriage] is forever," Amy added.
Chris, on the other hand, has had different experiences relating to marriage and never thought he would be single during his later years. "I've seen a lot of failed marriages, a lot of divorces, in my family. All my siblings, my mother," he said. "I mean, I saw a lot of examples of people that loved each other but could not live with each other. But I'm certainly not against marriage."
As a successful real estate agent for 20 years, Chris also gets along well with the rest of the Roloff family, and they frequently enjoy quality time over meals together.
However, fans of the show and Amy, have not taken kindly to her relationship with Chris, even after two years.
They have grown suspicious of Chris's relationship with Amy, and her lack of an engagement ring has not gone by unnoticed. Some netizens on social media went as far as calling Chris "creepy" because he hasn't committed to Amy.
Please fill in your e-mail so we can share with you our top stories!