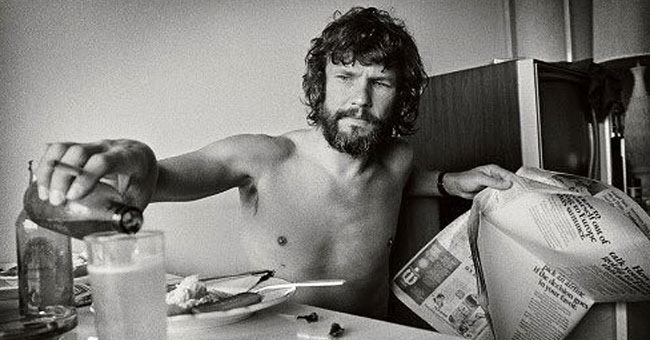 twitter.com/MissMargoPrice
Kris Kristofferson Recalled Being On the Cusp of Death Because of His Drinking Problem
Kris Kristofferson admitted to having an alcohol problem that culminated in him being told he would die if he didn't stop right away.
If someone doesn't know him by name, they'll surely recognize the face of the legend that is Kris Kristofferson. The artist rose to fame in the late 70s thanks to the late Fred Foster who died this February.
He followed his parents' wishes at the start
Of course, he wasn't supposed to be a star at all, as per his parents' wishes. Born in Brownsville, Texas, Kristofferson moved to California early on and would go on to join the military, just as his father did.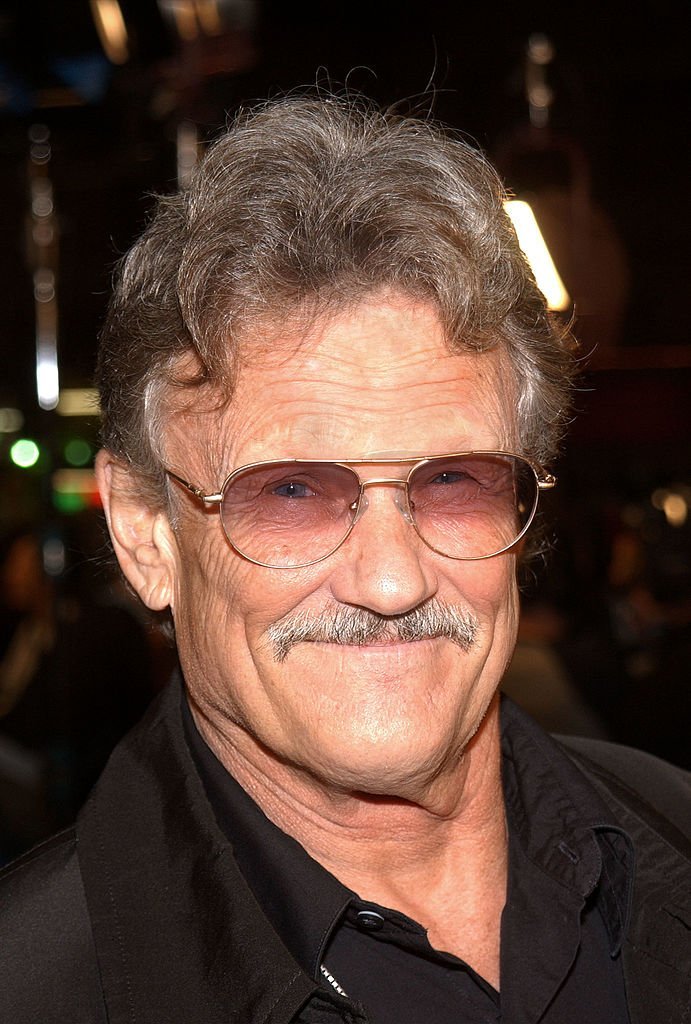 Kris Kristofferson attends the premiere of "Blade 2" in California in March 2002 | Photo: Getty Images
He was also a successful student at Pomona College, where he attained his Bachelor of Art in literature and graduated summa cum laude. He then went onto study at Oxford University's Merton College.
In an interview with the Guardian, Kristofferson revealed that his ranking in the military granted him the opportunity to teach at West Point military academy, something his parents would have wanted.
Then took his own path in life
Yet the actor turned it down to pursue his dream of being a songwriter. He said, "The general (his father) wasn't as shocked by it as the general's wife." His mother was so disgruntled that she stopped speaking to her son for 25 years.
Kristofferson would go on to write songs for a number of prominent singers at the time. One of them was Johnny Cash, who he got the attention of by landing a helicopter on his lawn and handing him a demo of "Sunday Morning Coming Down."
Kristofferson made a lot of high-ranking friends and gained success thanks to his passion and determination. He's still friends with Willie Nelson, another active member of the industry's older generation.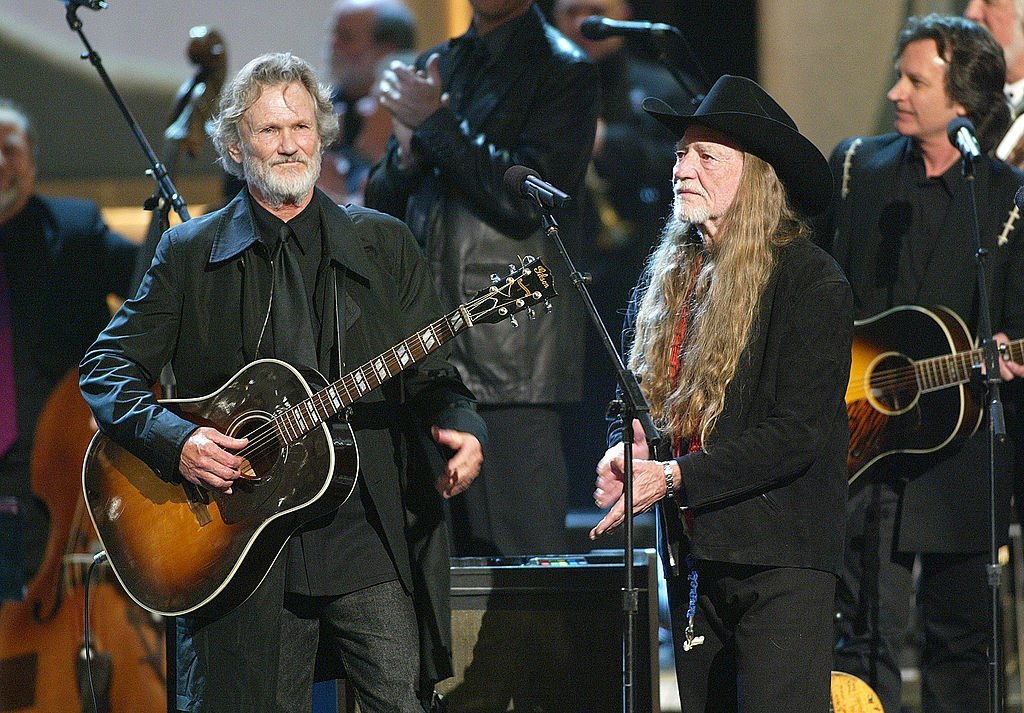 Kris Kristofferson and Willie Nelson on stage together for a Johnny Cash tribute at the 37th Annual CMA Awards at the Ole Opry House in Texas in 2003 | Photo: Getty Images
He changed the look of country stars
According to Kristofferson, it was he who inspired Nelson to wear the beard that has become part of his signature look. Kristofferson claimed that he had it first, though it was an accident that led to his appearance.
"I had pneumonia and I had to go into hospital for a week, didn't shave the whole time. And when I came out, some magazine took a picture of me and called it 'the new face of country music.' "
Kristofferson had to switch things up when he began acting, however. But it paid off, and he became one of the most popular actors of his time. One of his most memorable roles was in 1976's "A Star is Born," which co-starred Barbra Streisand.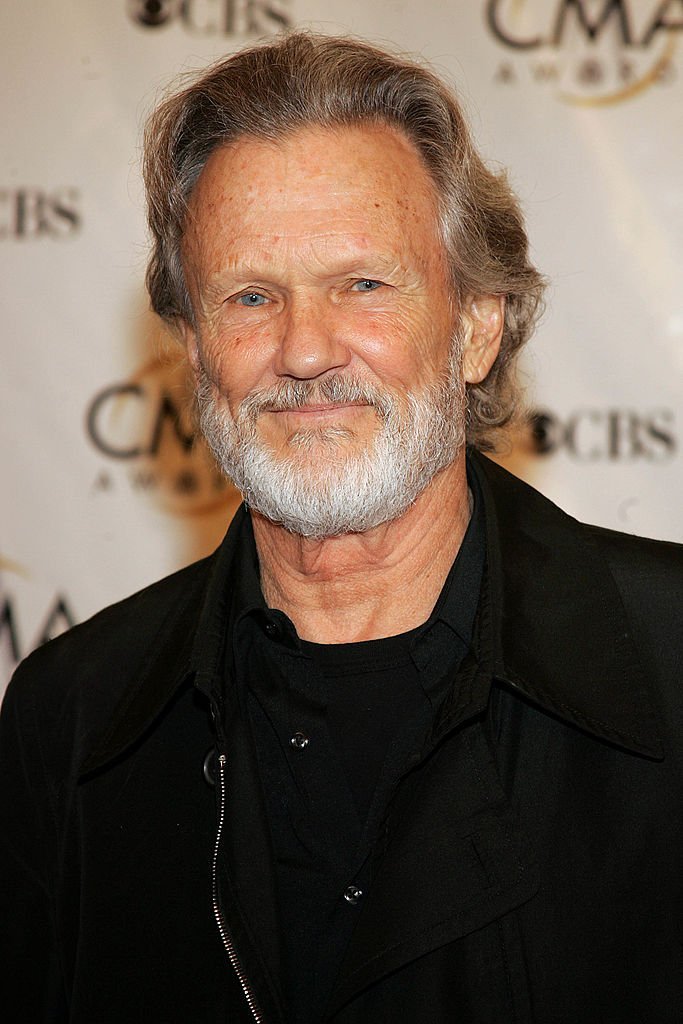 Kris Kristofferson attends the 38th Annual CMA Awards at the Grand Ole Opry House in Tennessee in 2004 | Photo: Getty Images
And got his act together when he needed to
By that time, Kristofferson was three years into his marriage to Rita Coolidge, a fellow musician. The two had just welcomed their first child, and the actor would now have to make some big changes in his life.
He was drinking too much. Kristofferson couldn't keep track of his alcohol intake because people kept refilling a half-gallon bottle that was in his trailer. They never let it go empty.
"Doctor said my liver was the size of a football and that if I didn't quit, I was gonna kill myself. I had a new little daughter, so I quit. I drink wine today, but at the time I just went cold turkey."
It may be hard to believe considering how addictions can be, but Kristofferson claimed that quitting was "probably harder on the people around him" than on his own self.
In the end, he found his way
We imagine that his wife Coolidge was pleased that her daughter's father would still be around. Fans would have appreciated that the two would go on collaborating together as well.
They did four albums together in total before their divorce in 1980. In a memoir written by Coolidge, she states that they didn't last due to Kristofferson's drinking and later on, his infidelity, reported the Irish Times.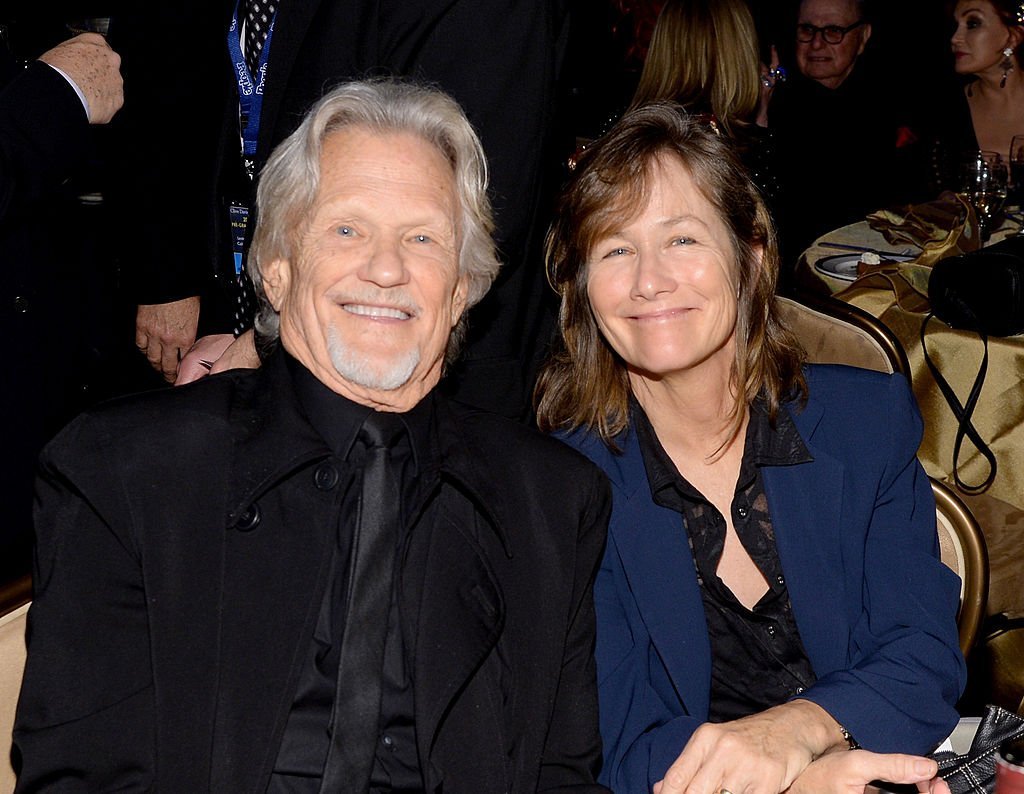 Kris Kristofferson and his wife Lisa Meyers attend the pre-Gammy Gala for the 56th Annual Grammy Awards at Beverly Hills in 2014 | Photo: Getty Images
Coolidge is now accepting of Kristofferson, who is married to his third wife, Lisa Meyers. He has eight children in all from his three marriages. His first one was to Fran Beer.
Please fill in your e-mail so we can share with you our top stories!